Looking to treat and prevent pigmentation? These are the facials our expert recommends
---
Brighten skin and restore luminousity with these endota facial treatments.
Characterised by dark patches, uneven tone and a mottled skin appearance, pigmentation is quite a complicated issue to treat, but with an expertly curated treatment plan, you can absolutely minimise its appearance.
That's why we've asked Kimberley Conboy, our endota skin expert and education coordinator, to share her top tips to brighten pigmented skin and restore luminosity, along with advice on how to prevent pigmentation from occurring in the first place. From light therapy to concentrated chemical peels, read on for her advice.
What is pigmentation?
---
Pigmentation refers to the darkness of the skin. "Skin gets its colour primarily from melanin, a pigment produced by melanocyte cells in the skin," explains Kimberley.

"The darker the skin, the more melanin it contains. For example, freckles and moles indicate a higher concentration of the pigment in certain areas. Pigmentation is genetic; however, it can turn into hyperpigmentation when factors like UV, ageing, medication and hormones come into play."
What are the main types of pigmentation?
---
Pigmentation and hyperpigmentation come in different forms and are often categorised in relation to what causes them. Kimberley outlines the main types below:
Sunspots
"Sunspots are flat brown spots that develop after prolonged periods of sun exposure (and are, unsurprisingly, very common in Australia). People of any age can develop sunspots, although those with a lighter complexion are more susceptible. They can vary in colour, shape and size, and show up most commonly on the hands and face, or areas where there is the most sun exposure."
Age Spots
"Age spots can also affect people of all skin types, but they're generally more common in those with light skin. Like sunspots, they're flat, oval areas of increased melanin and occur where skin has had the most sun exposure over the years (like the backs of hands, tops of feet, face, shoulders, and upper back)."
Melasma
"Melasma is a condition that causes discoloured patches on the skin, often taking on a mottled appearance. It's said to be triggered by hormonal factors, especially during pregnancy and menopause. Sun exposure and genetics can also set this condition off, making it very difficult to treat."
How to treat pigmentation:
---
When it comes to lessening the look of pigmentation, consistency is key. While it can be difficult to eliminate completely, the right mix of skincare and professional treatments can help minimise its appearance and reveal clear, luminous skin.
Professional facials are one of the best ways to do this because they incorporate technology, techniques and ingredient concentrations that aren't accessible at home. And when you work things like peels and LED therapy into your routine, the results are transformative.
The top endota facials that are effective in lessening (and even preventing) the appearance of pigmentation include the following: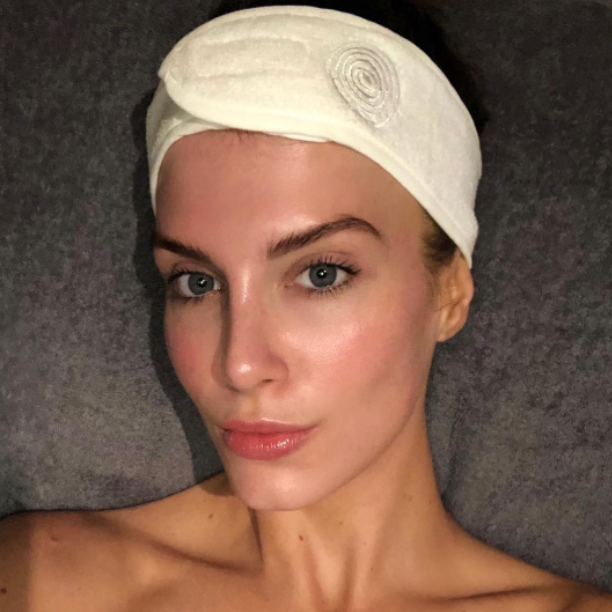 Light therapy works by charging the skin cells to work at an optimal level. In the context of pigmentation, it regulates overproduction and moves hyperpigmentation up through the surface of the skin so it can be treated from there. The power series consists of four 30-minute weekly treatments to really boost and repair uneven skin.
---
This facial combines a 15 per cent glycolic acid peel to deeply exfoliate pigmented surface cells, followed by LED light therapy to boost cellular function. It's a great 45-minute facial that gives an instant boost to the skin.
---
Like the gold standard in exfoliation, each endota Clinical Peel is customised to target your specific skin concerns. The Brightening Peel, for example, uses 30 per cent lactic acid, which works on deeply resurfacing the skin and replenishing water levels, replenishing dry, dehydrated or sun-damaged skin. The treatment finishes with LED light therapy to charge cellular function and rebalance melanin production, for an even, bright complexion.


For long-lasting radiance
---
The secret to effective management of pigmentation, however, is ongoing professional maintenance, which is why we offer a Treatment Series — five targeted treatments that focus on pigmentation (plus a number of other concerns). When you purchase your favourite treatment as part of a series, you only pay for the cost of four and the fifth is on us!
With regular maintenance, you'll reap long-term benefits, keep tricky skin conditions such as pigmentation at bay (and best of all, save money).
Want to learn more about skin conditions, skincare and our favourite endota treatments? Read the blogs here.