A little sparkle, a lot of love, share the joy
Love, kindness and togetherness have never been more important.
Whether you're close or far apart, share how much you care this Christmas.
---
We are proud to partner with Marnin Studio this Christmas
A space for healing and connections
We have been delighted to partner and support the beautiful women of Marnin Studio for many years. They provide a place for indigenous women to heal, create and develop financial stability through their artwork.
Our beautiful Christmas Collection this year features the artwork of Deborah Yadda from Marnin Studio. Deborah's stunning artwork is inspired by her deep knowledge of the local environment, culture and community.
Explore the range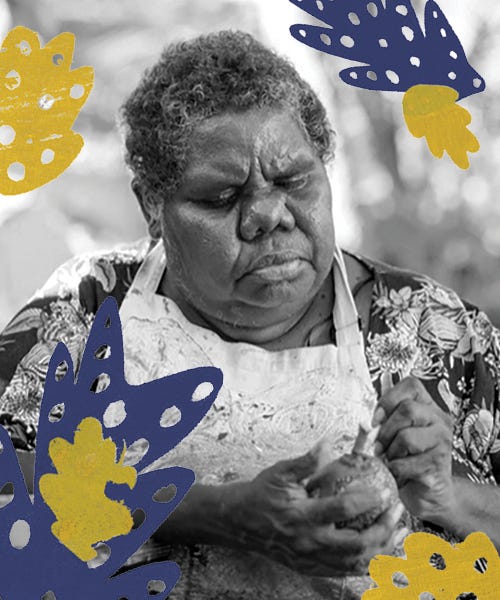 The perfect gift idea
Let them choose, with Freedom Gift Cards from $25. Or select from our signature in spa treatments and products. Gift Cards can be used at any endota spa or online.


Follow your senses
We've collaborated with Wicks and Stones to bring you the 6 Sense collection this Christmas. Infused with endota's essential oil blends and embellished with a hand-picked gemstone, it's a gift that will promote mindfulness and clarity in daily life.
Make this Christmas one to remember
Still not sure what to gift?
Browse from our Christmas favourites...
Add wellness-inspired style to any room with our elegant, ceramic essential oil diffuser.

Transform your space with the soothing aromas of your favourite endota spa essential oil with our ceramic oil burner.
Welcome back
Continue your at-home wellness journey with an endota online account. Enjoy the convenience of shopping online, booking your next treatment or discovering a new stretch and meditation practice with our online retreat masterclasses.

Enter your email and password to sign-in:
Create New Account
Sign up with endota to start your at-home wellness journey and enjoy the convenience of storing your treatment bookings, purchases and gift card balances as well as discovering a new yoga and meditation practice with our online retreat masterclasses.