endota Glow™ Supplements and Super Greens
Beauty Begins From Within

endota Glow™ Supplements and Super Greens
To encourage and promote well-being, we've developed a range of supplements and superfood, to support your general health & well-being from within. This range completes an ever growing and holistic approach to self-care. With our endota Organics™ and New Age™ offerings working from the outside in, endota Glow™ ensures that you're also taking care of yourself from the inside out.
For greater general well-being, healthier nails, hair and skin, we strongly recommend you start from within. Start with endota Glow™, for a healthy glow that really shows. 

A range of beneficial nutrients
Nurturing a healthy glow is all about nutrients. We've included a carefully considered combination of nutrients to help support your general wellbeing. Our range includes a spectrum of essential nutrients including vitamin C to support connective tissue formation and Zinc to support skin integrity, structure and regeneration as well as Riboflavin to nurture hair and nail growth.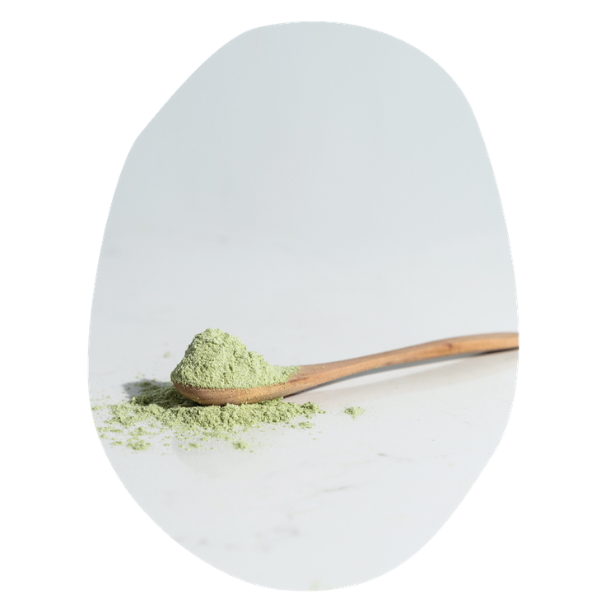 endota Glow™
Super Greens
By combining some of the most powerful supergreens we've created a Superfood that to help your healthy glow right from the get go. Specially formulated with a full daily serving of super greens and plant-based proteins as well as being naturally rich in essential vitamins, endota Glow TM Super Greens has been created to assist with… • Cell protection • Collagen formation • Reduction of tiredness and fatigue • Fat metabolism and the energy production • Healthy function of the nervous system • General well-being • And of course, the maintenance of beautiful skin, hair and nails.
Shop now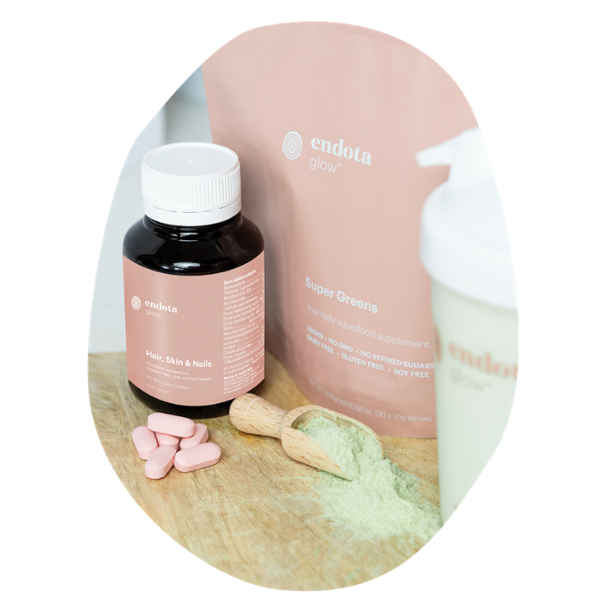 endota Glow™
Hair, Skin & Nails Supplement
This specially formulated supplement provides nourishment to support hair and nail growth and to maintain healthy hair, skin and nails, all from within. Providing a comprehensive range of nutrients such as Vitamin B5 and Riboflavin, Zinc and more, this product has been designed specifically to help with supporting: • collagen formation and health • healthy hair and nails • hair and nail growth • general health and well-being
Shop now
Now available to take home
Introducing endota Glow™...
View more
Always read the label. Folow the directions for use. Vitamins & minerals can only be of assistance is dietary intake is inadequate.