December Edition
Super woman – Lou Kenny
Lou is one of the intrepid women who got close up and personal with nature in our new brand video.
live confidently age consciously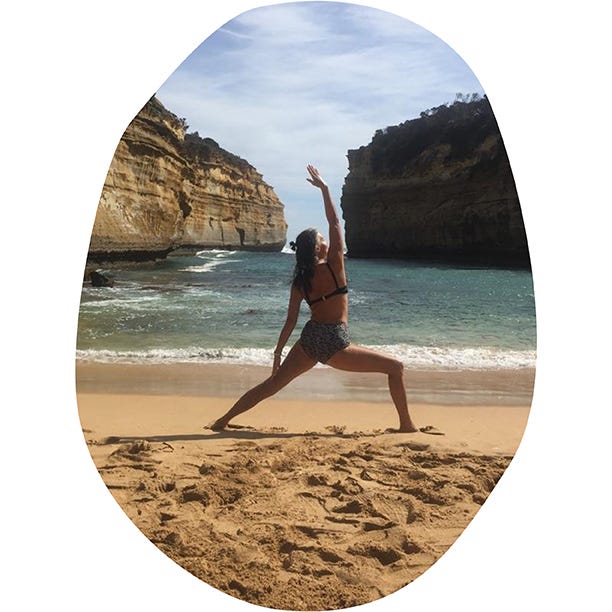 The foundation of my adult life is family, modelling and yoga….
But my early life centred around my mother and her passion for the sea. She and I would spend long hot days together down the coast at Easter before hitching up the van and heading back to the leafy north eastern suburbs of Melbourne where we lived. It always puzzled me that we lived so far from the coast, so when the opportunity came along to purchase my first property, (following a major international tvc) I knew exactly where I wanted to be. This was back in the 80's when house prices were under $50,000!

I was luck that modelling allowed me the freedom to juggle the other priorities in my life, which were; gaining a sociology degree, becoming a mother to two beautiful children and after that opening my own modelling agency.
Along the way I began to dabble in theatre and yoga which lured me to teacher training in my 40's. So when my 20 year marriage ended, I was well prepared for the next phase of my life. My children and I relocated to the Victorian coast....it felt like a homecoming.

In my 50's my modelling career has reignited and I am now working at a level I could have only have dreamed of when I was younger, with agents in London, Germany, Paris and Zurich.....I must confess I plot my schedule as often as I can, around King Gizzard and the Lizard Wizard gigs when they are touring in Europe. (ha - yes - my son Ambrose, is a member of this band).

So now this empty nester (who has had a song written with that title) is making the most of each and everyday......with turning 60 on the horizon for me, I am now planting seeds for my future, aiming to inspire not retire!
Working with endota..
After returning from a 6 month stint in London, the endota job was perfectly timed. But more than that, it restored my faith in the industry at large.

From the day of the first fitting, the communication was easy and the scene was set for an adventure in some of Victoria's most scenic wilderness.

Over 2 days we filmed in locations many people never get to see, let alone experience: Stevenson's falls, Lake Elizabeth, Halladale Point and beyond.....I was so intrigued and excited to be part of this mini film, which was demanding but alive with sensory highlights.
To prepare for the shoot, I taught yoga at the beach in early light, had a swim, coffee and visited the farmers market before heading down the coast to meet the crew at the Forrest pub for dinner.

Next morning, we were up at 4.30am for hair and makeup, to begin filming at first light at Stevenson's Falls. Our two days involved hiking, swimming, playing and falling into bed early only to be woken by the sound of birds and ocean tunes.

I became firm friends with Anna (the younger girl in the shoot) and at every spot we jumped around, did handstands, cartwheels and yoga. Quite simply feeling alive and reconnecting with nature.

I believe being an empty nester is a time to truly find yourself. Following being a single mother, daughter (both parents deceased) and wife (now separated) I am now experiencing a freedom so vast, that to not embrace it would not be an option.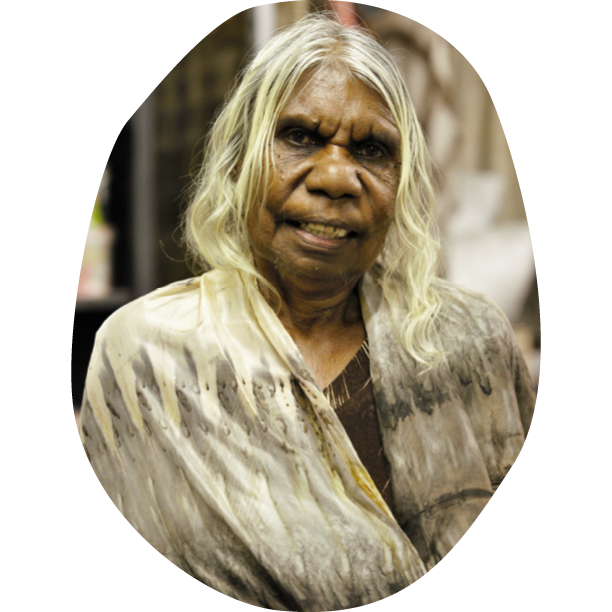 Meet the Artist: June Smith
My name is June Smith and I live in Bayulu community near Fitzroy Crossing in the Kimberley region of Western Australia. My language group is Gooniyandi. A long time ago I worked at Go Go Station School (now Bayulu School) as a Teacher's Aid, teaching sewing to grade one students with some old people. This was my first job. I've worked at the Bayulu Store and as a cook for a while for the old people. I started working on screen-printing with Cherry Smiler and some other ladies on silk screening at Bayulu many years ago. I came to work for Marninwarntikura Women's Resource Centre several years ago as part of the art therapy programme where I went back to sewing again.
I create designs and make them into block prints and screen prints on silk, linen and cotton. I also create local bush dyes and dye silk, cotton and wool. I like working at Marnin Studio because I can relax and ease my mind to do the things that I love. I feel happy with all the women around here and getting creative. I would love to see more women coming to be involved, especially the younger girls.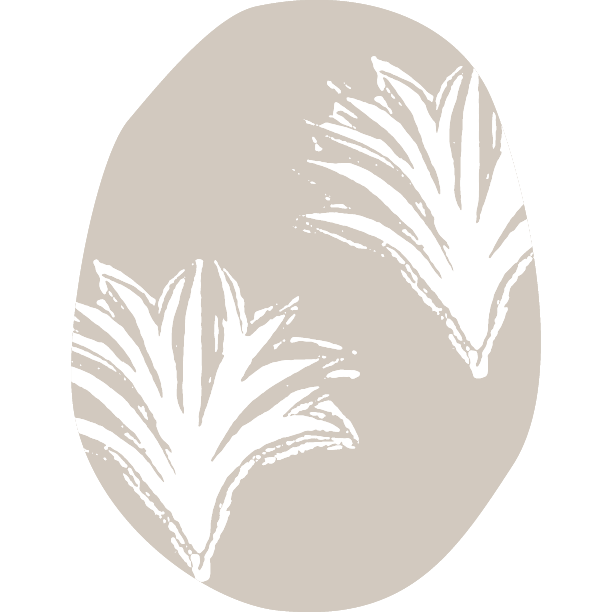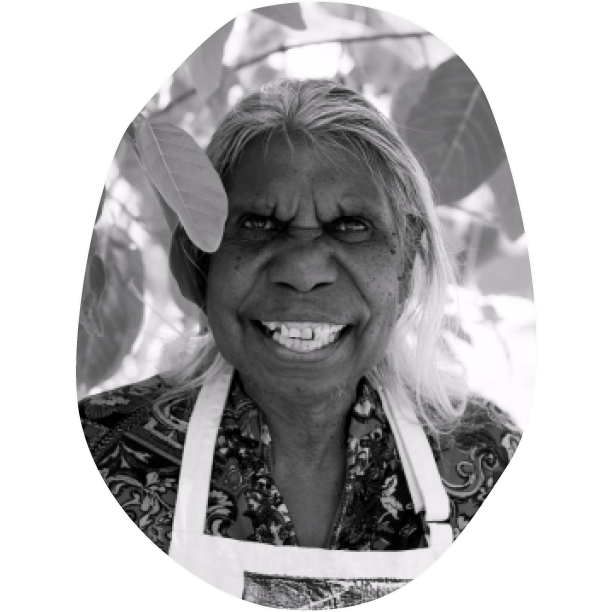 Meet the Artist: April Jones
My name is April Jones and I live in the community of Bayulu near Fitzroy Crossing in the Kimberley region of Western Australia. My language group is Gooniyandi. I worked for a very long time at Mangkaja Arts Resource Centre in Fitzroy Crossing, painting on canvas. I moved to Port Hedland and Broome to teach language at TAFE and then later I moved back to Fitzroy Crossing to teach at Karrayili Adult Education Centre.
In 2007 I came to Marninwarntikura Women's Resource Centre Art Therapy Studio to learn sewing and how to make curtains. In 2014 I started working with Marnin Studio learning how to create block prints and screen prints, which I use on paper, cotton, linen and silk. I really like working here and I like to be creative. I feel good and happy coming to the studio and proud when people look at my artwork. I enjoy painting bush tucker including echidna, emu and turtle.
shop the Marnin Women Christmas Collection