Massage Adelaide
---
In a city surrounded by historic architecture and culture, reinvigorate your body, mind and senses with one of our Adelaide massage treatments. While Adelaide inspires adventure and an outdoor lifestyle, it is equally enticing for those looking to rebalance, restore and recharge energy levels. Our spas throughout Adelaide provide a contemporary haven for those in need of a little me-time, a chance to unwind and create moments for self-care.
Adelaide endota massage
---
endota spa offers a range of specialised remedial, relaxation and targeted Adelaide massage treatments that will leave you feeling renewed and rejuvenated. Sit back with a soothing organic tea and enjoy easing into your treatment spa visit in our relaxation lounge – a space of transition that allows you to pause and experience a few moments of peace. Our expert Adelaide therapists can help design a customised massage and beauty treatment to suit your desired outcome. You'll love that feeling of nurturing your whole self – body, mind and senses – as you rediscover your 'best me'.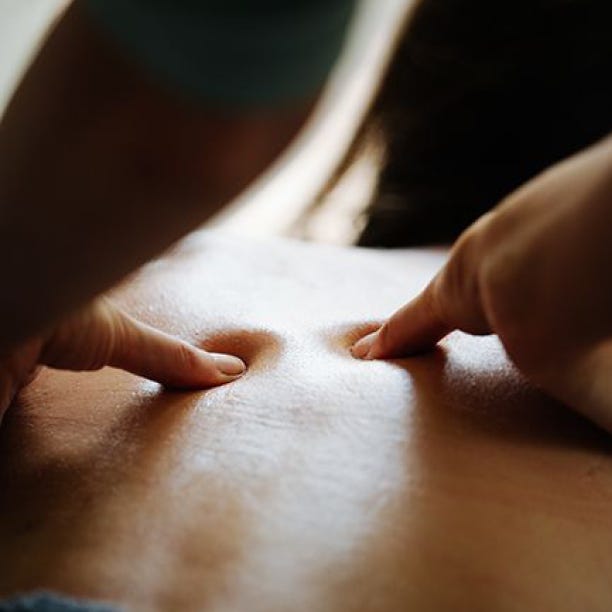 Remedial Massage:
Recover mobility and relieve muscle tightness with one of our deep tissue Adelaide massage experiences. This proven therapy is ideal for muscle aches, chronic pain, sports injury management and general day-to-day health practices. Your qualified remedial therapist can help to identify underlying causes of discomfort and work with you on a treatment plan designed to get you back performing to your best.
Enjoy the nurturing experience of an endota spa while feeling the tension-relieving power of an endota remedial massage. Remedial massage often forms a part of a recommended rehabilitation and pain management plan. Please check with your endota spa to see if your health fund provider covers your desired treatment
---
Relaxation Massage:
Take pleasure in reconnecting with yourself as you enjoy the calming ambience of an endota day spa. Create a more peaceful and centred rhythm in your week as you ease into one of our deep relaxation Adelaide massages. Enjoy the sensation of our long soothing, signature strokes that are designed to encourage full-body relaxation.
The perfect way to release pressure and tension from the body, our massage therapist can combine your massage with warm jade stones to create a greater sense of calm. Ideal for quieting a busy mind and leaving you feeling recharged and empowered, our Organic Relax massage will provide a feeling of sustained wellbeing. For those short of time, we offer a Relax Express massage that can have you feeling your best and still on schedule.
---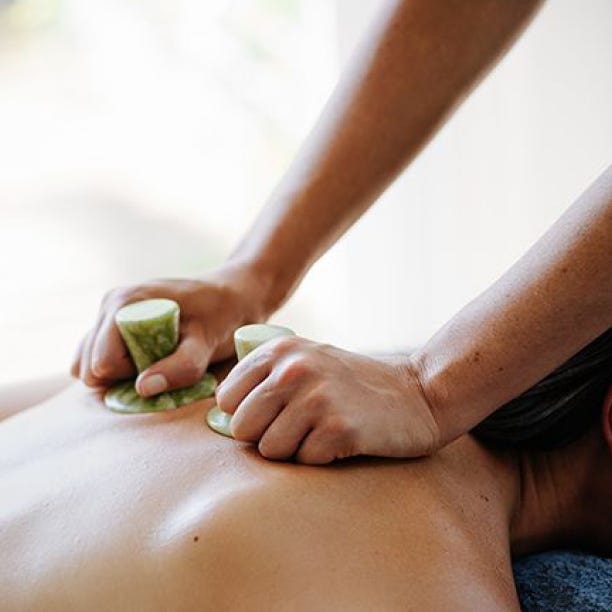 Targeted Massage:
We can design a massage treatment to your individual needs. Our highly experienced therapists can help pinpoint areas of stress, assisting in the easing and recovery of muscle tension while providing a complete state of relaxation.
For those who are in their second or third trimester, our Adelaide massage therapists will customise this pregnancy massage treatment to your needs, to help reduce swelling and relieve muscle and joint pain. A massage is a natural way to ease discomfort, nurture your mind and sustain your body through this beautiful life-changing adventure.
Whether you're looking to savour the tension-relieving power of one of our remedial Adelaide massages, replenish your skin with a nourishing hydro-microdermabrasion facial, or experience a deluxe manicure, we have a treatment to suit you.
Our therapists are committed to creating massage and beauty treatments of the highest standard, offering peace of mind within a sanctuary that inspires self-care. Relax and unwind from the stresses of everyday life with one of our endota Adelaide massage experiences.
Treatment prices may vary between Adelaide's endota spa locations.
Select an Adelaide massage experience
---
Find an Adelaide massage near you
---
Adelaide Gift Cards
---
The perfect gift idea
Looking for a thoughtful gift idea for a girlfriend, family member or loved one who lives in Adelaide? There is no better way to show you care than with an endota spa Gift Card. Enjoy some time out with a treatment or select from a wide range of skincare and wellbeing products at our online store.