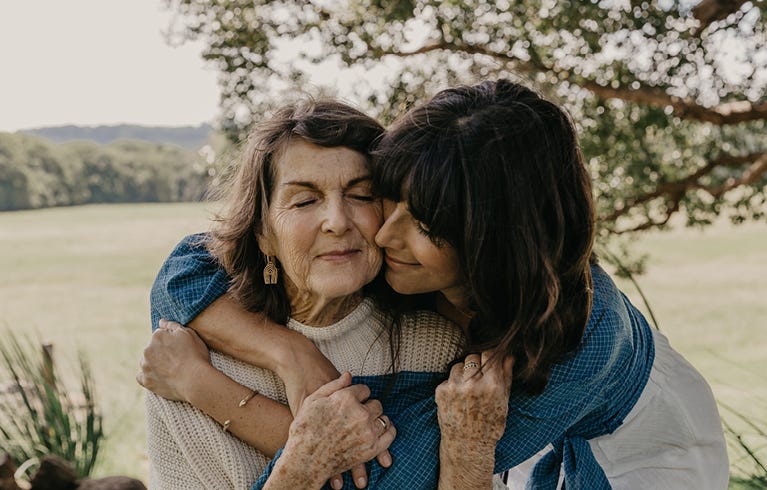 Great ways to thank mum, this Mother's Day
This year, our Mother's Day collection has something for every mum to enjoy. Bring the spa experience home, create a haven of wellbeing with endota Retreat or give mum the freedom of choice with a gift card to redeem on her favourite spa treatment or products.
---
a moment for



Relaxation
Help mum create a space for herself and transform any room into a relaxing haven with soothing aromas, offer the gift of a blissful sleep with our rest and restore collection, or simply give mum a moment to herself with an endota spa treatment – designed to nourish the mind, body and spirit.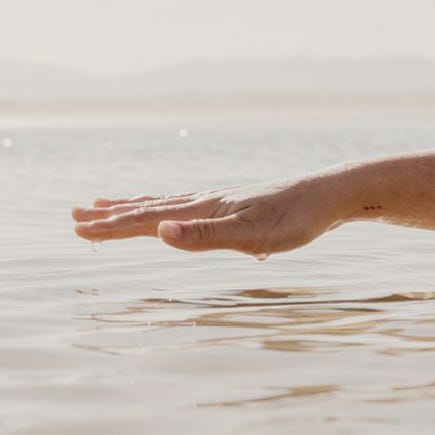 a moment for



Radiance
Give the gift of radiant skin with high performing facials designed to deliver luminous results and revitalise the skin's complexion, or spoil mum with clinically tested, spa-quality skincare so she can enjoy the endota glow at home.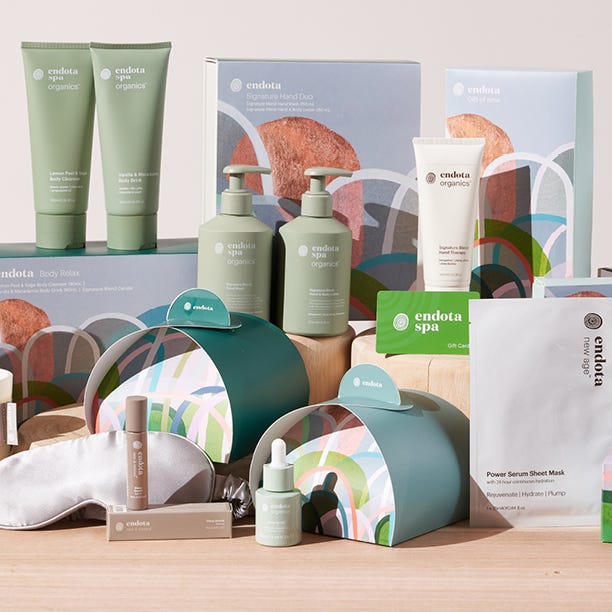 Skincare Packs
a moment for...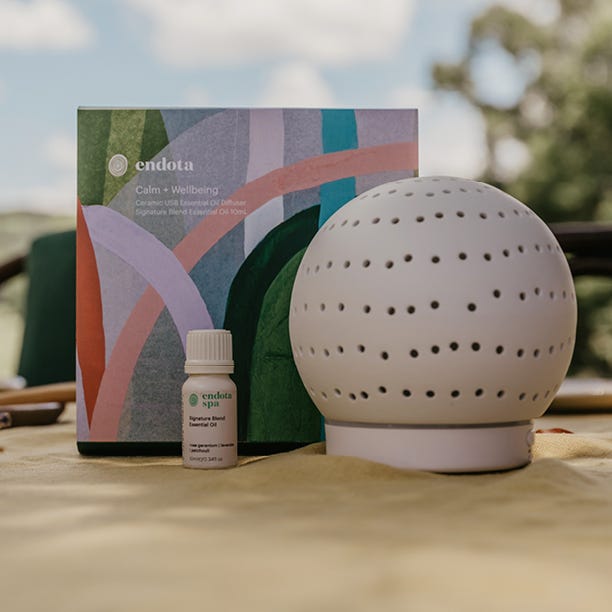 Mindfulness
Aromatic candles and calming crystals are beautiful home accessories to bring into every day to promote comfort, peace and mindfulness in each moment.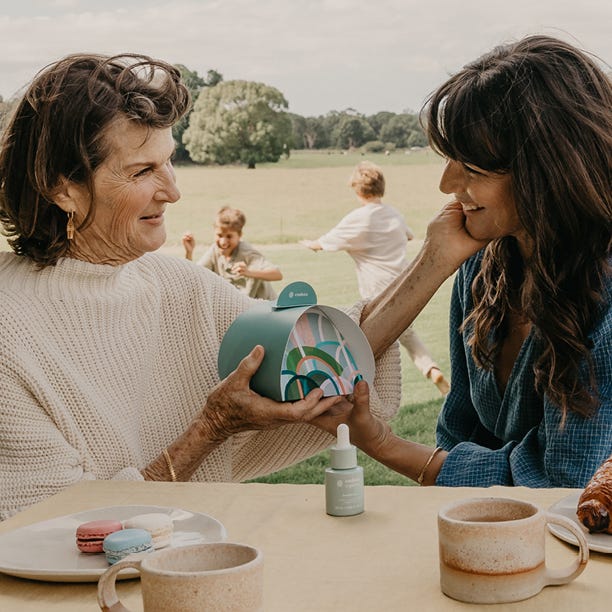 Beauty
endota cosmetics and beauty tools are the perfect addition to mum's makeup shelf to ensure she feels as beautiful on the outside as she is on the inside.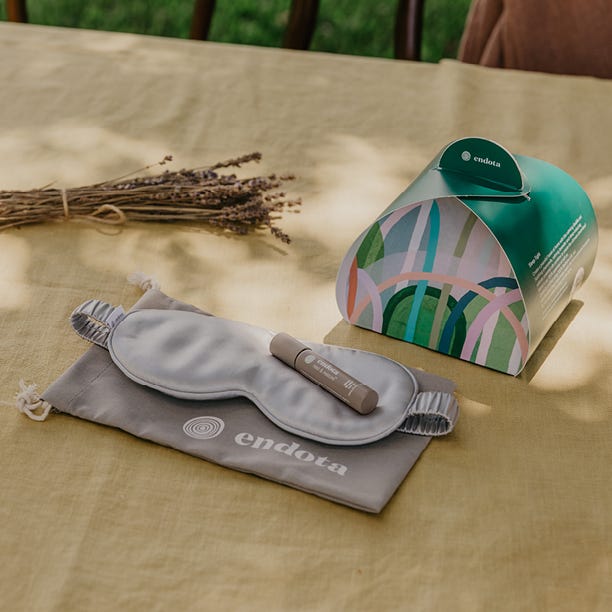 Wellbeing
It's important for mums to make the time for self-care, and one of these gorgeous gifts could be the perfect reminder to promote calm and better wellbeing.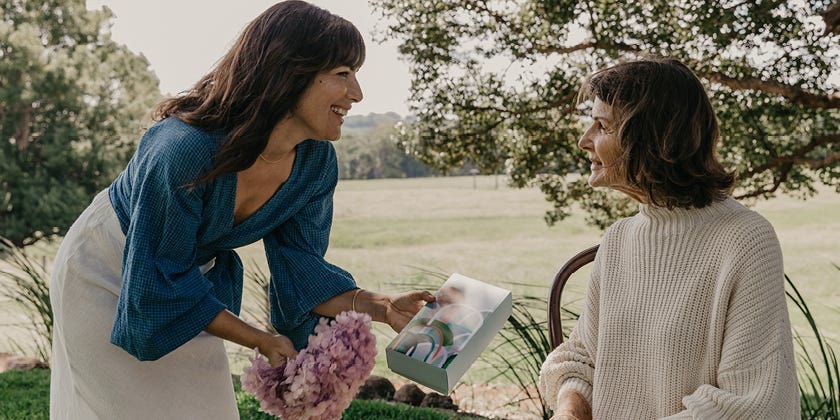 the perfect



Gift Idea
Whether you have a gift in mind or want to give the gift of choice, the Gift of Time is the perfect way to say thanks this Mother's Day.
More than just a gift card, it's perfectly paired with the best-selling Signature Blend Hand Therapy and means that mum can have a piece of endota with her, wherever she is.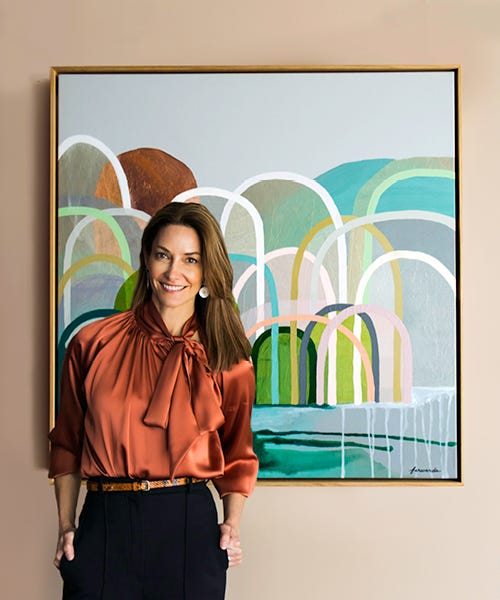 Meet the maker
At endota, we continue to collaborate with and support talented Australian artists. This year we're proud to have partnered with local Melbourne artist and mother, Antoinette Ferwerda, whose artwork features on our limited-edition Mother's Day packaging.
Antoinette's work is inspired by native Australian landscapes and her connection to nature, citing that "Mother Nature is [her] most incredible teacher and influence."
Mother's Day is a time for Antoinette to reflect on the wisdom passed down by all the mothers and women in her life, and to express gratitude for their love and guidance.
---
Still not sure what to gift?
Browse from our Mother's Day favourites...
[one]
account
unlocking your journey to
wellness and self-care
Sign-up free today and receive:
1. Guest access to endota Retreat, providing you with a range of online wellnewss classes.
2. Conveniently manage and book
treatments online.
3. Shop endota online, easily track purchases
or re-order your favourite skin care products.
4. Offers and specials delivered
directly to your inbox.
5. Save and access your Gift Card balances.

Welcome back
Continue your at-home wellness journey with an endota online account. Enjoy your convenience of shopping online, booking your next treatment or discovering a new stretch and meditation practice with our online retreat masterclasses.

Enter your email and password to sign-in:
Create New Account
The endota [one] account helps you manage your endota Retreat subscription, store and track your Gift Card balances, manage your endota Day Spa bookings and keep record of your online purchases.