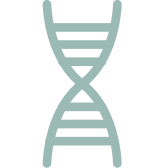 A complete anti-ageing skincare ritual, presented to you in the one kit. Start taking all the steps towards younger, more vibrant skin – no matter where life is taking you next.
Details
The endota New Age skincare range was designed especially to bring clinically-proven anti-ageing formulations straight into your hands. And with this Mini Kit, that's never been more achievable.
Each kit holds compact versions of five of our most best-selling, skin-loving New Age products. From our daily Deep Cleansing Cream to our deeply-hydrating Cellular Repair Face Cream, each product is another step towards reducing fine lines and wrinkles and boosting tone and texture. Take a youthful appearance with you, no matter where you're heading.
the ritual
Each of the five Mini Kit products comes with its own ritual. See our individual product pages to find out how to get the best results.