Enjoy a spa-style facial massage from the comfort of your home with your very own endota Jade Facial Roller. This ancient beauty ritual will stimulate blood flow and lymphatic drainage to help your skin glow.
Details
A skincare essential for some, beauty's best-kept secret to others. Discover the power of this ancient beauty tool – the jade facial roller. Enjoy the cooling, soothing sensation of the crystal against your skin as it works to purify and detoxify for a more radiant, youthful glow.
It's the same tool we use in our signature spa treatments and a perfect addition to your nighttime ritual, helping your products penetrate even deeper. Simply roll over pressure points to release lymphatic blockages and let your energy (chi) flow, leaving you with firmer, younger-looking skin. For extra special care, keep it in the fridge and use it chilled to soothe sensitive skin and calm puffiness.
the ritual
Choose your favourite endota treatment oil or serum. Massage 2-3 drops into damp skin. Once absorbed, gently glide the jade roller over your face and neck. Follow our signature facial rolling technique and finish with your favourite moisturiser.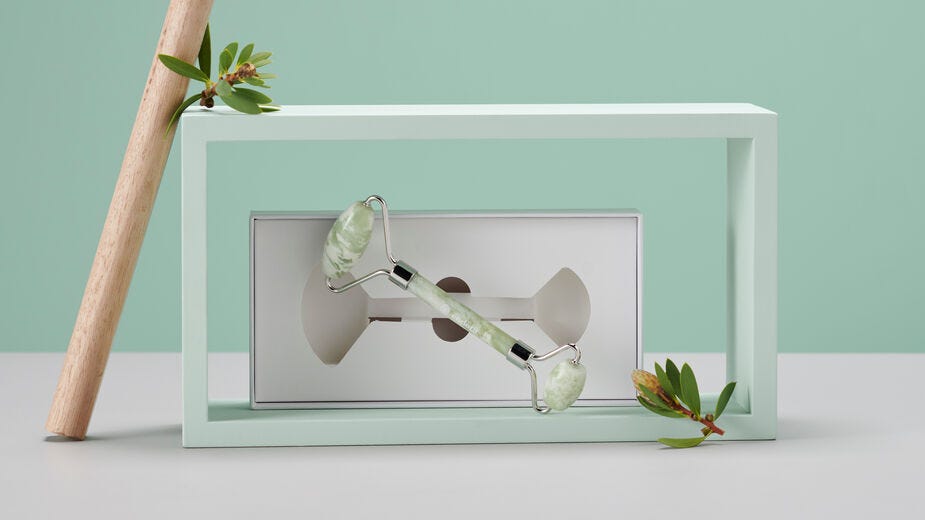 where it fits
After cleansing for a night of self care.