Organic Tea-se Me Sampler Pack
Infuse nature's benefits as you inspire moments of mindful contemplation with this all-organic tea sampler pack.
Containing a selection of the same herbal teas served in our relaxation lounges, these eco tea bags contain loose leaf tea sourced from the finest Australian organic herbs. All bundled in unbleached, biodegradable tea bag paper.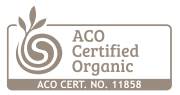 Our sampler pack contains:
• 3 x Organic Rosehip Tea
• 3 x Organic Lemongrass Tea
• 3 x Organic Lavender Tea
• 3 x Organic Peppermint Tea
• 3 x Organic Passion Flower & Chamomile Tea
Steep tea bag in boiling water for up to 5 mins. The longer the steeping time the stronger the tea.
Organic Rosehip Tea 100% Organic Rosehip Organic Lemongrass Tea 100% Organic Lemongrass Organic Lavender Tea 100%...
Read More