day spa Coffs Harbour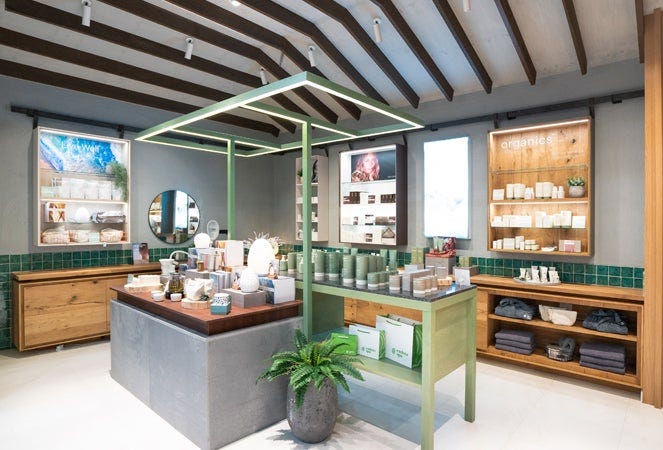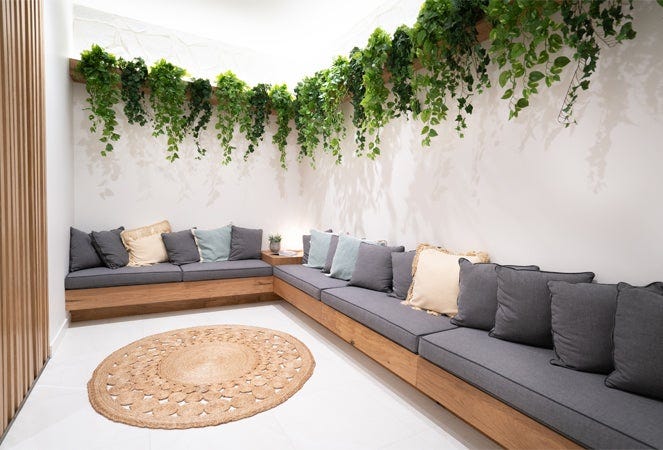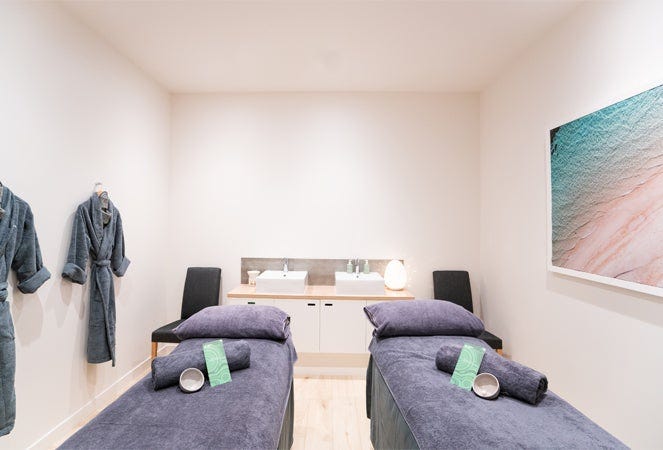 Coffs Central, Level 1, Shop 127 35-61 Harbour Drive Coffs Harbour, NSW 2450
Opening Hours
Monday

09:00 - 17:30

Tuesday

09:00 - 17:30

Wednesday

09:00 - 17:30

Thursday

09:00 - 18:30

Friday

09:00 - 17:30

Saturday

09:00 - 16:00

Sunday

Closed
Discover endota spa
Coffs Harbour
Coffs Harbour • Emerald Beach • Sandy Beach • Sawtell • Toormina
---
View our Christmas opening hours here.
endota day spa Coffs Harbour offers a relaxing retreat away from your everyday cares, and an opportunity to connect with moments of stillness. Nestled in the bustling seaside town of Coffs Harbour in coastal mid-northern New South Wales, endota day spa Coffs Harbour is an escape for locals and visitors alike, to refresh and recharge by the ocean. Our expert therapists will take care of your every need with an extensive menu of advanced facials, beauty therapies, spa packages, and relaxation and remedial massage, customised to nurture both body and mind.
You'll find endota day spa Coffs Harbour conveniently located at the Coffs Central complex on level one, in the heart of Coffs Harbour. Enjoy free parking, or alternatively take the bus to see us. We are serviced by routes 360, 360m, 361, 366, 367 and 368.
Extend your experience at endota day spa Coffs Harbour with a lunch date in the complex, or wander down to one of the restaurants on Harbour Drive. If you're exploring the area for the day, there are a range of attractions to discover. From the scenic Coffs Harbour jetty and beach, to our Dolphin Marine Conservation Park, the Solitary Islands Aquarium, the North Coast Regional Botanic Gardens or the Big Banana Fun Park.
Let us take care of you
A friendly welcome awaits you at our coastal inspired interior at endota day spa Coffs Harbour. Signature essential oil blends help relax and ground you upon arrival. Our qualified therapists will invite and guide you to discover the perfect skincare product or gift card, massage or facial treatment to meet your needs. Step through to our relaxation lounge to commence your journey in our tranquil oasis, enhanced with lush hanging gardens. Sink into the ambience as you enjoy an organic herbal tea, and feel a sense of calm return to lighten your soul.
Every spa treatment at endota day spa Coffs Harbour begins with a consultation to allow your therapist to assess your needs and tailor a personalised wellness plan for your body care or facial treatment.
Replenish your body, mind and senses in one of our seven treatment rooms, including two spacious couples' rooms and two dual rooms, available for group bookings of four. Book your next girls' day out, a special self-care date with a loved one, or simply go solo – and let our attentive team help you to feel restored and centred.
Take some 'me time'
endota day spa Coffs Harbour offers a variety of therapies and skin renewal treatments that can be experienced individually or as a combination to create your perfect treatment solution.
Our massage therapists are trained in targeted treatments, including remedial massage, customised and pregnancy massage. Unwind and de-stress with a relaxation massage, including our signature Organic Relax or soothing stone massage.
At endota day spa Coffs Harbour, our skin and beauty therapists offer a range of facials from organic treatments to high performance facials that include Light Therapy (LED), hydro-microdermabrasion and clinical peels. We also perform a full list of beauty therapies to treat you from head to toe, including manicures, pedicures, spray tanning, waxing, lash lifts and eyebrow tinting.
For the ultimate rejuvenation, we encourage you to surrender with one of our signature spa packages which include a full-body degustation of body wraps and scrubs, massages and facials, foot baths and nail care.
endota day spa Coffs Harbour also specialises in a powerful Manual Lymphatic Drainage treatment, with a fully-qualified Dr Vodder MLD therapist available to perform lymphatic massage for cancer patients and other clients who suffer from lymph issues.
At endota day spa Coffs Harbour, all of our massage and facial treatments are performed with products from our professional skincare ranges which deliver relaxation with transformative results. The use of nourishing COSMOS certified endota Organics™ and advanced clinically tested New Age™ professional skincare throughout our treatments, ensures that your experience combines the most potent formulations for your spa visit. You may also purchase endota products from us for your at-home ritual to maintain the benefits of your treatment.
Our dedicated team at endota day spa Coffs Harbour endeavour to make your entire experience as unique and personalised to your individual needs as possible. You'll emerge after your visit feeling beautifully restored, with the confidence of a healthy endota glow.
Afterpay is available for all treatment and product purchases at endota day spa Coffs Harbour.
HICAPS is available at endota day spa Coffs Harbour.
Please see our Christmas trading hours below:
| | | |
| --- | --- | --- |
| Monday, Dec 4th | ... | 09:00 - 18:30 |
| Tuesday, Dec 5th | ... | 09:00 - 18:30 |
| Wednesday, Dec 6th | ... | 09:00 - 18:30 |
| Thursday, Dec 7th | ... | 08:00 - 22:00 |
| Friday, Dec 8th | ... | 09:00 - 18:30 |
| Saturday, Dec 9th | ... | 09:00 - 17:00 |
| Sunday, Dec 10th | ... | 10:00 - 14:00 |
| Monday, Dec 11th | ... | 09:00 - 18:30 |
| Tuesday, Dec 12th | ... | 09:00 - 18:30 |
| Wednesday, Dec 13th | ... | 09:00 - 18:30 |
| Thursday, Dec 14th | ... | 08:00 - 20:00 |
| Friday, Dec 15th | ... | 09:00 - 18:30 |
| Saturday, Dec 16th | ... | 09:00 - 17:00 |
| Sunday, Dec 17th | ... | 10:00 - 14:00 |
| Monday, Dec 18th | ... | 08:00 - 18:30 |
| Tuesday, Dec 19th | ... | 08:00 - 18:30 |
| Wednesday, Dec 20th | ... | 08:00 - 18:30 |
| Thursday, Dec 21st | ... | 08:00 - 19:30 |
| Friday, Dec 22nd | ... | 08:00 - 18:30 |
| Monday, Dec 25th | ... | Closed |
Coffs Harbour events & offers