Facials Brisbane
---
Within the sub-tropical climate, escape the heat and damaging effects of the sun on your skin with a Brisbane facial. While the northern weather encourages outdoor adventure, the naturally grounding environment is equally enticing for those looking for self-care and time to rebalance. Our spas across Brisbane provide the perfect sanctuary away from the busyness of life, for a little me-time and a replenishing facial.
Brisbane facials
---
Improve the health of your skin with a Brisbane facial that promotes hydration and increases blood circulation or removes impurities while cleansing deeply. Facials are a proven skin renewal treatment which help to reduce wrinkles, fine lines and combat the effects of ageing. Our range of proven facial treatments will leave your skin looking radiant and plump, while shielding against the environmental damage of everyday life. Regular facials boost cell regeneration and promote collagen growth for younger, healthier-looking skin.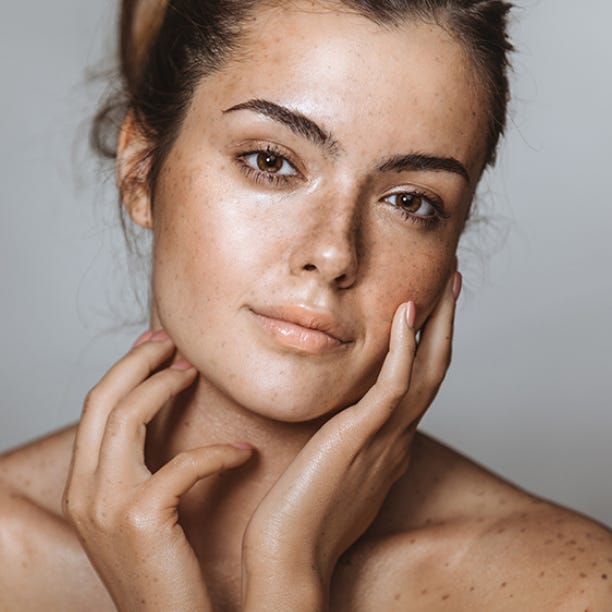 Face Peels:
Enjoy immediate results with one of our non-invasive clinical peels that help to exfoliate and cleanse your skin. Our range of facial peels can be matched to your unique skin type, condition and the desired outcome by one of our expert trained Brisbane therapists. We offer glycolic and clinical peels to allow you to customise a treatment regime specific to your skin's needs.
Uncover beautiful, glowing, and healthy-looking skin. Each Brisbane facial that includes a facial peel will help to shed spent skin cells, revealing fresh, rejuvenated skin underneath. Combined with other treatments, these facial treatments provide a complete experience that restores and hydrates skin, helping you achieve long-lasting results.
---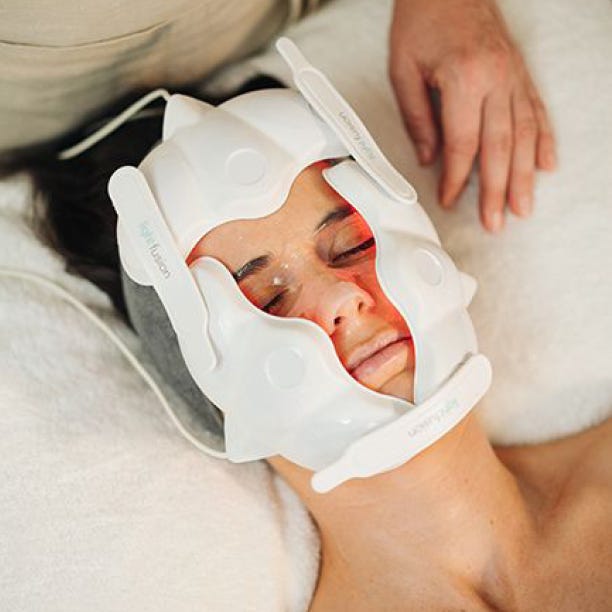 Light Therapy:
Trigger your body's natural cell regeneration process with our proven Light Therapy (LED) technology, which restores and repairs the complexion. This high performance facial is beneficial for anyone looking to treat rosacea, acne, sun damage, and other sensitive skin-related conditions.
Our Light Therapy (LED) treatment helps to transform skin by stimulating the natural production of collagen and elastin, while repairing and rejuvenating damaged cells. Enjoy the soothing and lasting results of our Brisbane facial Light Therapy (LED) that will help to reduce wrinkles, fine lines, and diminish the appearance of uneven skin tone.
---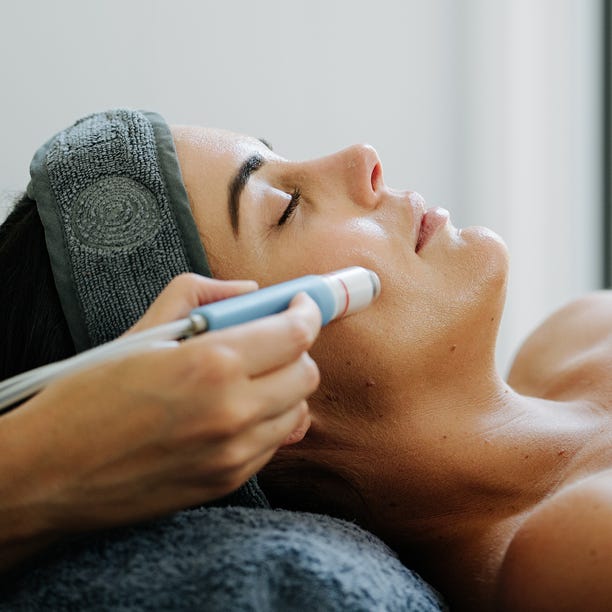 Hydro-Microdermabrasion:
This specialised treatment uses a diamond tip with vacuum suction to lift and remove spent skin cells while increasing moisture levels. The hydro-microdermabrasion process brightens and rejuvenates the complexion, improves texture, and stimulates the production of collagen for healthier and more even skin tone.
While this treatment is beneficial for all forms of skin renewal, it is particularly ideal for those that experience dull, congested (including mild acne) or dehydrated skin. This non-invasive, pain-free treatment helps to accelerate cell regeneration through boosting oxygen, blood and collagen, promoted through the unique hydro-microdermabrasion process. If you love the look and feel of freshly exfoliated skin, speak with an endota therapist about the benefits of a Brisbane facial that includes hydro-microdermabrasion.
---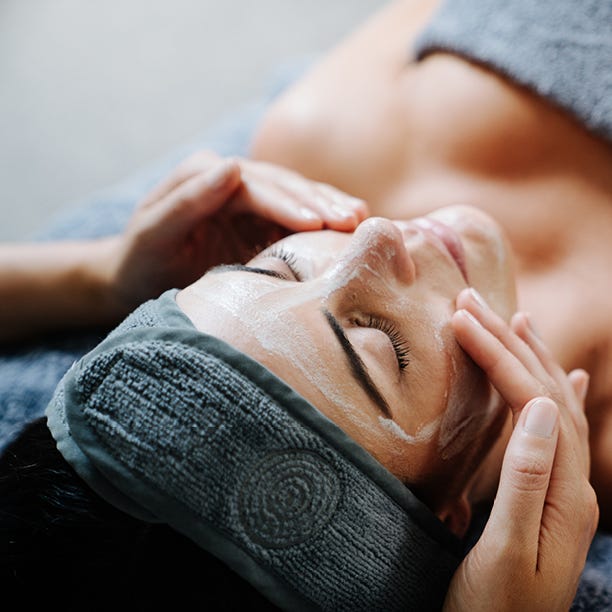 Natural and potent skincare:
Harness the restorative benefits of our endota Organics™ skincare range with one of our signature Brisbane facials. Formulated with powerful moisture-restoring properties, our blend of infused botanicals and antioxidants provides deep hydration, illuminating your skin with a healthy-looking glow.
Nourish yourself and your skin with a Brisbane facial that encompasses active botanicals with vitamins and minerals. Using endota's COSMOS certified skincare, our Organic Express Facial will have you looking your best in no time. Revitalise your body, mind and senses with this relaxing and replenishing facial.
Good skincare is essential to feeling and looking your best. We have a full menu of Brisbane facials available that can be tailored to your skin and desired outcomes. Enjoy a deep cleanse and a boost of hydration that leaves skin feeling refreshed and radiant.
Offering both organic and high performance treatments, our trained therapists will help select a skincare plan that best suits your needs, as well as recommending at-home maintenance solutions. Feel replenished as each treatment helps to cleanse, nourish and renew your body, mind and senses.
Treatment prices may vary between Brisbane endota spa locations.
Select a Brisbane facial experience
---
Find a Brisbane facial near you
---
Brisbane Gift Cards
---
The perfect gift idea
Looking for the most thoughtful gift idea for a friend, family member or loved one who lives in Brisbane? There is no better way to show you care than an endota spa experience. Gift cards are welcome at all Brisbane spa locations.