day spa Warringah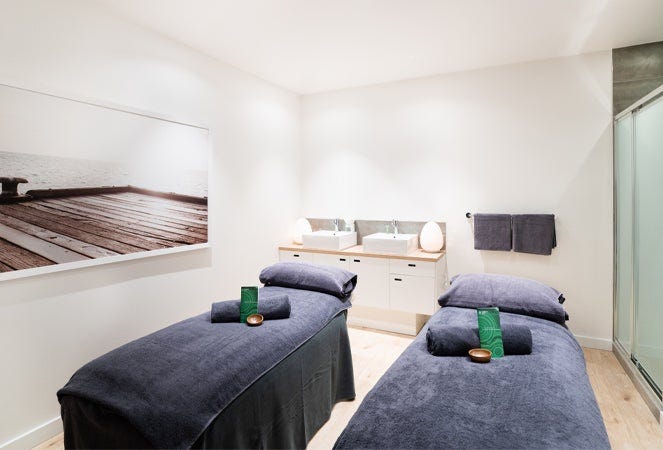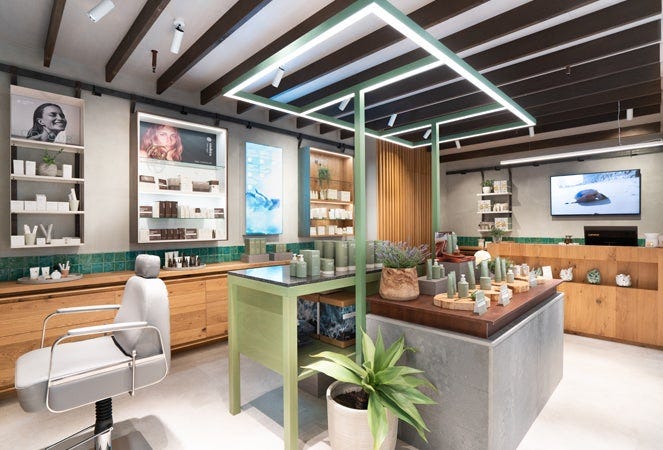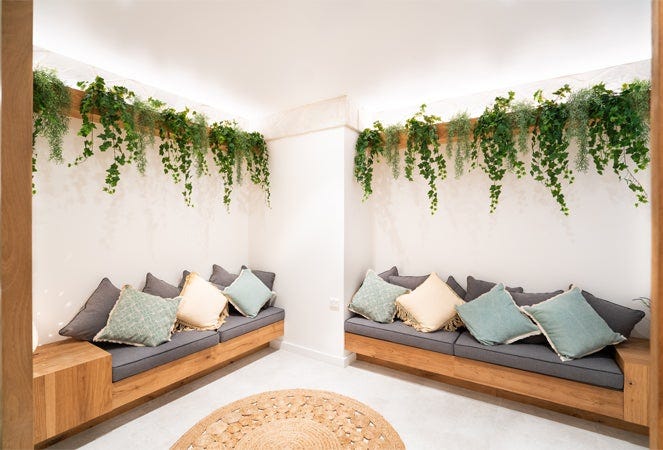 Shop 1076/7 Westfield Warringah Mall, Cnr Old Pittwater Rd & Condamine St Brookvale, NSW 2100
Opening Hours
Monday

09:00 - 17:30

Tuesday

09:00 - 17:30

Wednesday

09:00 - 17:30

Thursday

09:00 - 21:00

Friday

09:00 - 17:30

Saturday

10:00 - 16:00

Sunday

10:00 - 16:00
Discover endota spa
Warringah
Manly • Dee Why • Curl Curl • Brookvale
---
View our Christmas opening hours here.
In the heart of Sydney's Northern Beaches, only a short drive from the iconic beauty of Manly Beach, discover endota day spa Warringah Mall – a serene sanctuary for wellness and relaxation, conveniently located near H&M in the garden-lined walkways of Westfield Warringah Mall. Let our experienced expert therapists nourish and nurture you from the extensive selection of signature spa treatments we proudly offer. From advanced facials and soothing massages, to deluxe spa packages and beauty therapies – all delivered with that special endota touch.
A visit to endota day spa Warringah Mall will leave you feeling recharged and restored, and ready for your next adventure. To extend your 'me time', enjoy a brunch with friends or coffee after your treatment. We recommend Flower Child Café and the use of Westfield's valet parking to make your endota day spa Warringah Mall experience both a pleasure and a breeze.
You're in good hands
A warm smile from one of our friendly team will always greet you upon arrival as you enter our seaside-inspired day spa. Unwind in the stylish relaxation lounge, enhanced with lush greenery and a welcoming interior of natural tones and textures. Signature essential oil blends will relax and ground your energy as you sink into the calming ambience. Enjoy an organic tea and begin your wellbeing journey.
Every treatment at endota day spa Warringah Mall includes a complimentary consultation with one of our dedicated therapists. We take the time to understand what your skin and body needs and pair you with the perfect product, or personalise your treatment solution – whether it be a deep tissue massage, express organic facial, or skincare regimen.
Our massage therapists specialise in relaxation and targeted treatments, including remedial massage, soothing stone and pregnancy massage; while our beauty therapists perform a range of rejuvenating facials, from organic treatments to high performance facials. Advanced skin renewal treatments available at endota day spa Warringah Mall include Light Therapy (LED), hydro-microdermabrasion, and facial peels.
For the ultimate rejuvenation from top to toe, we invite you to immerse in one of our deluxe spa packages which include a full-body degustation of body wraps and scrubs, massages, facials, and nail care. To complete your visit at endota day spa Warringah Mall, an array of beauty therapies are also available – including manicures, pedicures, spray tanning, waxing, lash lifts and eyebrow tints.
The endota experience
At endota day spa Warringah Mall, all massage and facial treatments are performed with the highest quality spa products from our professional skincare collections – including endota Organics™ all-natural signature skincare and the clinically tested, age-defying endota New Age™ range – to ensure the best results for our clients.
These product ranges are also available for use at home to ensure your skin is glowing between spa appointments. We will also provide a post-treatment skincare prescription that delivers relaxation with transformative results.
Our passionate and friendly team at endota day spa Warringah Mall will endeavour to make your experience as unique and personalised to your individual needs as possible. You will emerge after your visit feeling beautifully restored and empowered with the confidence of a healthy endota glow.
Afterpay is available for all treatment and product purchases at endota day spa Warringah Mall.
Please see our Christmas trading hours below:
| | | |
| --- | --- | --- |
| Friday, Nov 24th | ... | 09:00 - 19:00 |
| Saturday, Nov 25th | ... | 09:00 - 18:00 |
| Sunday, Nov 26th | ... | 10:00 - 18:00 |
| Saturday, Dec 9th | ... | 09:00 - 18:00 |
| Sunday, Dec 10th | ... | 10:00 - 18:00 |
| Thursday, Dec 14th | ... | 09:00 - 22:00 |
| Friday, Dec 15th | ... | 09:00 - 19:00 |
| Saturday, Dec 16th | ... | 08:00 - 18:00 |
| Sunday, Dec 17th | ... | 09:00 - 18:00 |
| Monday, Dec 18th | ... | 08:00 - 19:00 |
| Tuesday, Dec 19th | ... | 09:00 - 21:00 |
| Wednesday, Dec 20th | ... | 08:00 - 19:00 |
| Thursday, Dec 21st | ... | 08:00 - 21:00 |
| Friday, Dec 22nd | ... | 08:00 - 18:00 |
| Saturday, Dec 23rd | ... | 08:00 - 18:00 |
| Sunday, Dec 24th | ... | 09:00 - 17:00 |
| Monday, Dec 25th | ... | Closed |
| Tuesday, Dec 26th | ... | Closed |
Warringah events & offers