Carrying tension in your neck and shoulders? Let our handmade linseed Heat Collar relieve some of that stress. It's easy to warm up and easily shapes to your body.
Details
We carry a lot of the stress from the day in our neck and shoulders. For an easy way to give yourself some relief, unwind with our handmade linseed Heat Collar. It's been especially designed to mould to the shape of your body, while individually-filled sections and comforting weight work alongside the warmth to soothe tense and tired muscles.
It's as easy as warming it up in the microwave for 30-45 seconds, placing it where the tension lies and feeling some of that gentle relief. So you never have to carry the stress of the day longer than necessary.
the ritual
Fold and heat in the microwave for no longer than 30 – 45 seconds on high (feel free to use a small container of water if needed). Remove, refold and microwave for a further 30 second – making sure you only reheat for 30 seconds at a time after refolding. Best stored in a metal container once cold.
Don't leave your Heat Collar unattended in bed or while you're sleeping.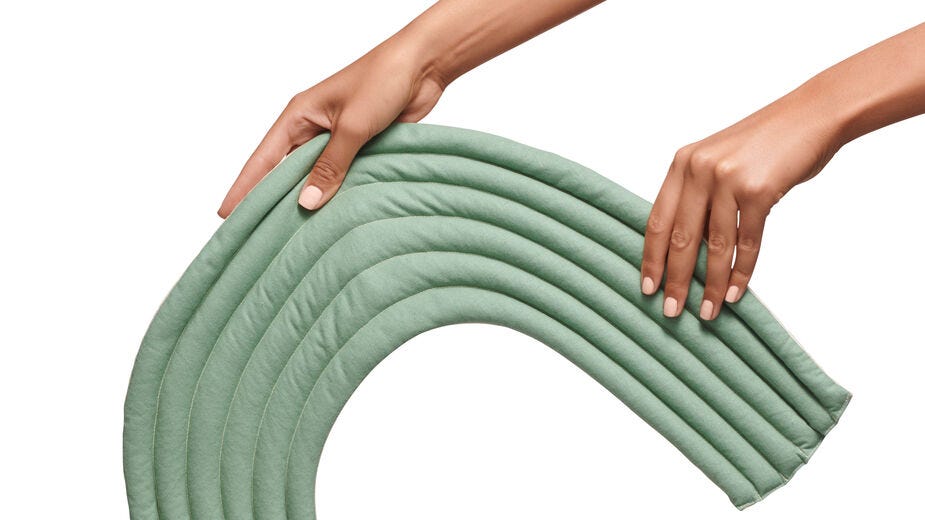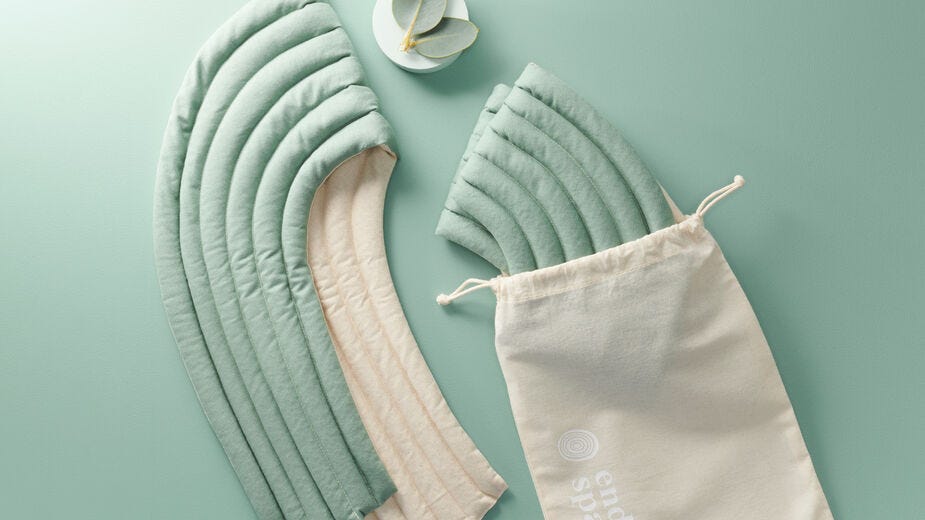 where it fits
Any time your neck and shoulders feel heavy with stress and deserve a moment that feels like heaven.