Day Spa Magnetic Island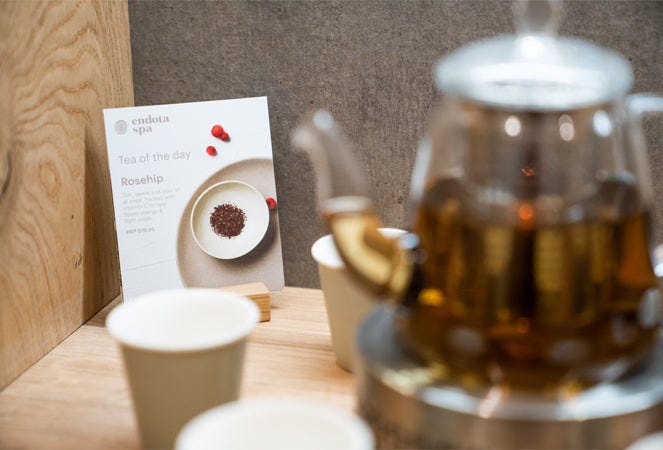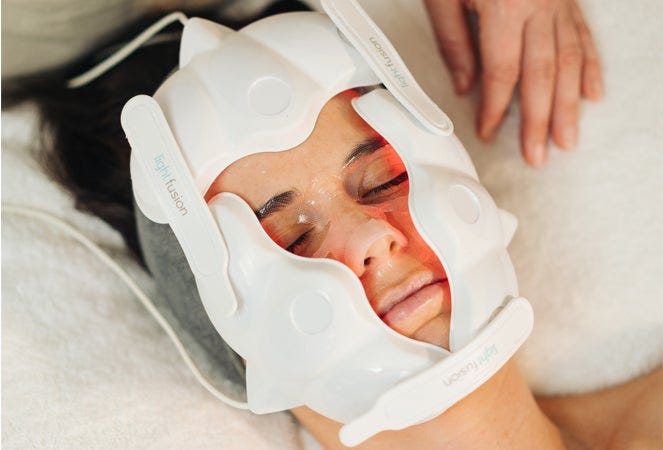 Peppers Blue on Blue, 212 / 123 Sooning St, Nelly Bay Magnetic Island, QLD 4819
magneticisland@endotaspa.com.au
Opening Hours
Monday

closed

Tuesday

09:30 - 14:30

Wednesday

09:30 - 14:30

Thursday

09:00 - 18:00

Friday

09:00 - 18:00

Saturday

09:00 - 17:30

Sunday

closed
Discover endota spa Magnetic Island
Peppers Blue on Blue • Nelly Bay
endota spa Magnetic Island is open and able to perform our full range of services. At this time masks are required to be worn whilst in spa however may be removed during facials & lower-face waxing.
---
For massage, facials, beauty therapy and rejuvenating spa packages, you'll find the right treatment to suit your needs at endota day spa Magnetic Island – a relaxation and wellbeing oasis within a tropical holiday paradise. We're conveniently located inside Peppers Resort, just a short walk away from the Nelly Bay ferry terminal and a quick trip over the water from Townsville. Plan your getaway to reconnect with your 'best me' at endota day spa Magnetic Island.
Let us take care of you
Allow our experienced team of professional endota therapists to restore you with a complete day spa menu of relaxing and results-driven treatments. Each is designed to leave you feeling replenished and revitalised, as if you're floating on air.
As your local day spa, we are proud of the wonderful treatments that we feature and can offer to you. These include a range of massages and a variety of facials and skin renewal therapies that can be combined or experienced individually to suit your personal needs and budget.
We specialise in relaxation massage, pregnancy massage, soothing stone massage, organic and high peformance facials, including Light Therapy (LED), body wraps and scrubs. We also offer beauty therapies with that extra endota care, including manicures, pedicures and waxing. Whether you're after a full-body treatment, a targeted massage, or seeking transformative results with our range of facials, your trained endota therapist can customise the perfect day spa experience or couples package for you.
The experience of harmony
Switch off your mind and allow the soothing hands of your trained therapist to nurture your body, and customise your massage or facial treatment to suit your specific needs or concerns.
All of our treatments and packages include a consultation where your questions are answered and a regimen of professional spa-quality skincare will be recommended, specifically tailored to your complexion. Our signature range of endota spa Organics™ and advanced New Age™ skincare, will ensure that your experience combines relaxation with glowing results.
From the moment you enter endota day spa Magnetic Island, you'll feel your spirit soothed within a harmonious environment – offering you the opportunity to enjoy a little 'me time'. Give in to pure calm in the tranquility of our relaxation lounge, as you sip an organic tea while easing into your day spa or massage experience. We endeavour to make your day spa visit unique and personalised to your needs. You'll emerge with your mind, body and senses awakened, feeling empowered and serene.
Justine gave me an amazing facial and massage. She relieved a lot of my tension during the massage and the facial was superb. She is very professional and knowledgeable. I highly recommend endota spa on Magnetic Island!
- Michelle
I had a lovely experience at Endota on Magnetic Island. I feel renewed & relaxed after the body detox & facial package. Highly recommended for a complete body treatment.
- Renee
Justine is amazing, she gave great personal care advice and the best massage I have ever had.
- Wendy
The best facial I have ever had.
- Sam. R
Great service and lovely spa, staff are amazing, professional.
- Cathy. M
This is the third time I have been to the spa - it is becoming a bit of a habit now when I visit magnetic island. The staff are always so lovely and I always walk away feeling great! I will be back for sure - thanks ladies for being so wonderful
Loved the buoyant treatment. Great for blokes.
- Dean. P
I love being made feel special. I love the fluffy towels. I love the clean refreshing smell. I love the way I was given a choice of firmness before the massage. I love the monthly specials. I love the fact that I feel amazingly relaxed and am kept smiling for hours after my treatment
I thoroughly enjoyed the massage and facial, it was a lovely experience and my massage therapist was terrific. The products used are beautifully scented and I left feeling and smelling very, very good. Thank You!
My husband had muscle soreness and the hour long massage he received was professional and hit all the right target areas to give him much needed relief and my pedicure was devine. Thank you!
The whole experience was a complete indulgence. Leah was my therapist for a 2.5 hour package - her massage techniques rivalled any of the great therapists I've had sessions with in the past, she gave great advice with my skin type and I love having my own endota spa products to use at home. Excited to see the difference Rosehip Oil makes in my daily routine :)
Magnetic Island Events & Offers