Inspired by the centuries old beauty ritual, our Vegan Dry Body Brush will gently massage and exfoliate your skin. The result? Smoother, firmer, feel-good skin.
Details
For an invigorating way to exfoliate your body, brush and buff your skin with our Vegan Dry Body Brush. Dry and dead skin cells will be sloughed away, revealing smoother and more radiant skin that's perfectly prepped for fake tan.
Every brush stimulates the lymphatic system which may help to reduce cellulite. It works to rid the body of toxins while boosting blood circulation for firmer, tighter and plumper skin. Crafted from vegan synthetic bristles and ethically sourced wood, it's not only gentle on your skin, but the planet too.
the ritual
Brush the left side of your body first, using light strokes towards your heart. Focus on one spot and stroke it 7 times before moving onto the next. Then, brush the right side. If your skin looks a little red, that's normal. It's your skin responding to a boost in blood circulation (erythema).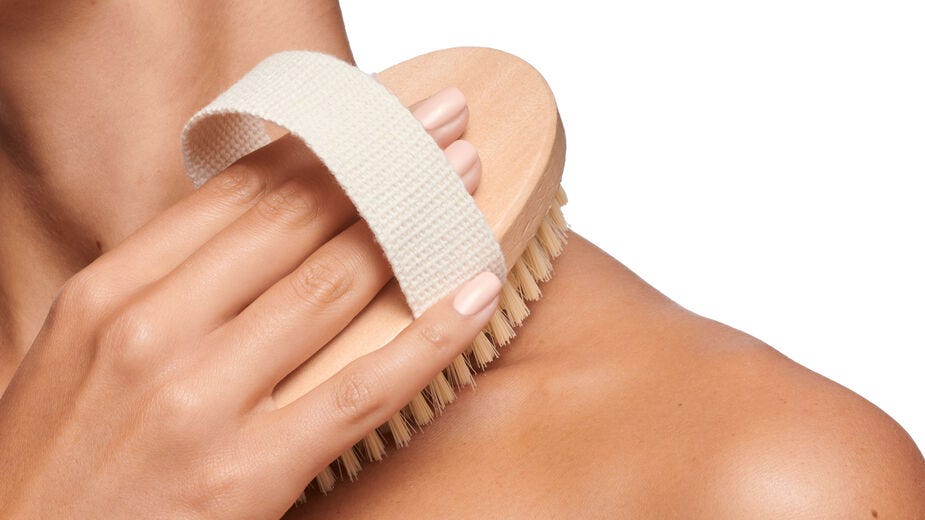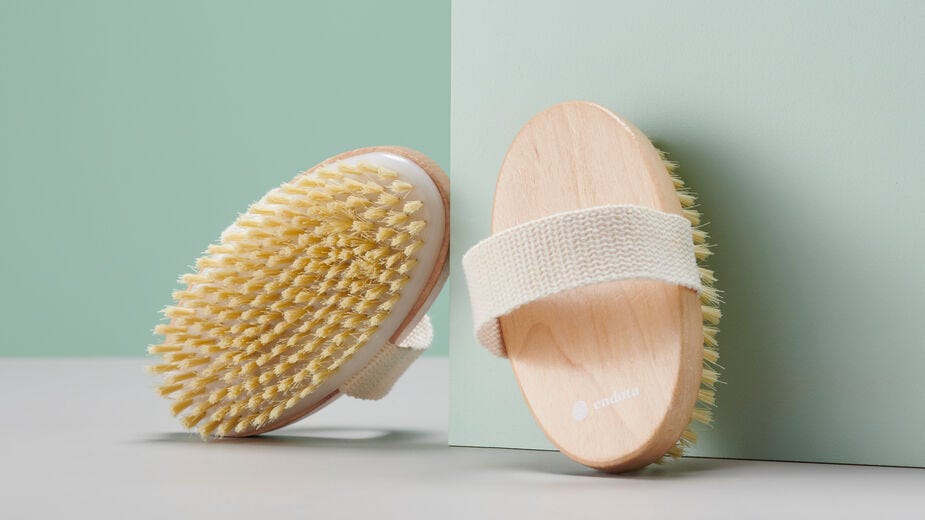 where it fits
Dry brush before or during your shower or bath for softer, smoother skin.