Taking in-spa results to the next level at home
---
We all love a facial. The blissful relaxation, calming aromas and glowing skin as you leave the spa. But it shouldn't stop there. By using professional quality skincare at home as part of your regular routine, you can extend and even enhance the results of your facial.
"We often say that 70% of results are from what you do at home and 30% is what we do for you in-spa. A quality at home routine is crucial if you want to achieve outstanding results and it prepares your skin to get the most out of your next treatment," endota educator Tamara Noske said.
It's like going to the gym. If you only visit once a fortnight for an intense session and don't do any other exercise before returning, it's unlikely you're going to see the results you want. The skin is our largest organ, and to perform at its best, it benefits from regular workouts and a good home routine.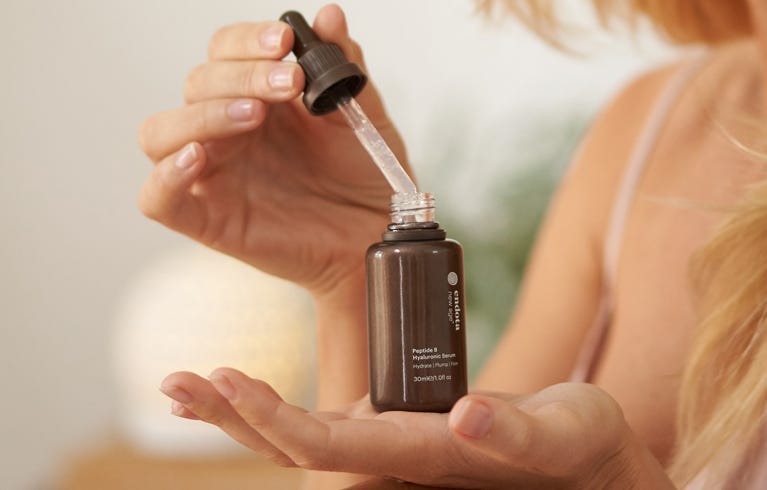 "We often say that 70% of results are from what you do at home and 30% is what we do for you in-spa."
"If you're not using quality products at home you can't really progress effectively toward your long-term results. Every time you come in for a treatment it's like you're back at the beginning," Tamara said.
Everyone is different and has different considerations for their skin and what they can fit into their life – how much time they have, how much they can afford to spend and what results they're after. A few products are better than none, so think about starting with a few core products and building from there.
Build your basic kit
---
Tamara said the bare minimum you should have in your daily skincare regime is a good quality cleanser, exfoliator, moisturiser and SPF. For those who do have the time or specific concerns she recommends the addition of some targeted products – like a serum, mask or eye cream.
There is a lot of choice out there, so it's best to ask for advice from a professional. It's worth spending a little more on products that work for your skin type and concerns to avoid exposing your skin to harmful ingredients – and potentially exacerbating current problems.
Expert recommendations
---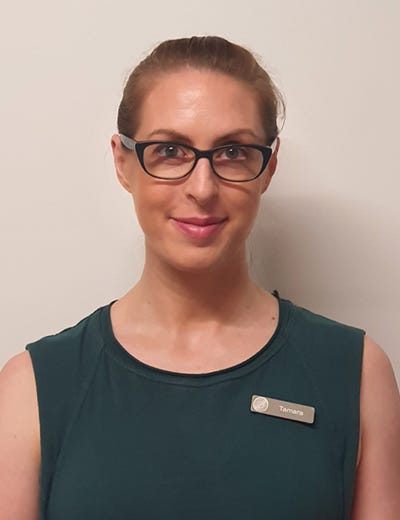 Tamara Noske, endota educator
We asked Tamara to help Danni, a new client, figure out the first steps in addressing her skin concerns in-spa and at home.
Danni is in her 30s and wants to feel more confident without wearing makeup. She has oily skin, enlarged pores and uneven skin tone plus wants some skin protection from the sun. She doesn't have sensitive skin and has had facials in the past.
"For Danni hydration is key. She may have used products in the past that are too drying to try to combat the excess oil – but her skin needs to be well nourished.," Tamara said.
Tamara recommends a Light Therapy (LED) Power series to start. This is a series of four 30-minute sessions with one to two weeks between sessions.
Supporting your skin with quality product
---
To maximise this first part of Danni's in-spa regime, Tamara recommends the following products for her at home routine.
This recommendation is just the first step in a progressive journey toward achieving the results Danni is after for her skin. Like anything, your skin can become used to certain treatments and products, so it's important to change up your routine seasonally.
"New skin doesn't respond the same way old skin does, so we do need to regularly change our products and treatments. That doesn't mean replacing everything, but your therapist should recommend subtle changes along the way, based on how your skin is responding and what concerns you want to address next," Tamara said.
"We want to create a customised plan for you – one that you can commit to at home and in spa. Your therapist will look to the future and map out a plan so you can see how you'll reach that end result - and get excited about it."
You can visit your local endota spa for a skin consultation and product recommendations, even if you're not having an in-spa treatment. Just call ahead to check if your local spa is able to deliver this service at the moment due to COVID-19 restrictions.
*Daily Defence Cream SPF50+ Sunscreen: Remember sunscreen is only one part of sun protection, and it is also important to avoid prolonged sun exposure, stay in the shade, and cover up with clothing and sunglasses. Always read the label and follow the instructions for use. It can also be applied over makeup throughout the day, as re-application of sunscreen is important.