Authenticity and mindfulness at the heart of endota Wellness College
---
Tianna, an endota Wellness College graduate, has always been passionate about beauty and wellness. An endota client since 16, she loves the nurturing environment, nourishing treatments and the ethos behind the spa network. That's why when she learned that she could finish her studies in beauty therapy at endota Wellness College, she didn't hesitate.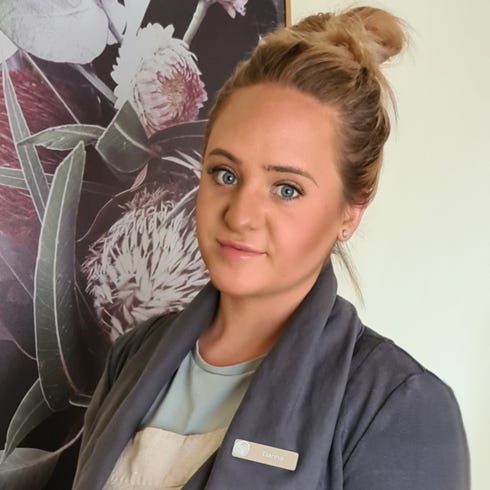 "I didn't even think twice. I started two weeks later."
- Tianna
endota Wellness College Student
A nurturing, supportive journey
---
The endota Wellness College (eWC) offers industry leading training in Beauty Therapy, Remedial Massage and Salon Management. But where it truly differs from other registered training organisations is the experience. Every step of your endota Wellness College journey is carefully crafted to be nurturing and supportive – no matter what path you are on. It is the embodiment of the college's mantra, "learn mindfully, live authentically".
At eWC you learn the latest technology and trends from leaders in the industry – and you are guided by the college's four values: intent, connect, truth and balance. Starting each day with a five-minute meditation to ground yourself, you can also access endota masterclasses, on-campus yoga and one-on-one trainer support. All set in a calm and supportive environment that feels more like a spa than a classroom.
Spa-ready therapists
---
Founded on endota's strong principles and nurturing service, the college is renowned for producing highly skilled graduates that are well and truly job ready.
"Because we own 98 spas across Australia, we know what therapists require to be workplace ready," says eWC CEO Helen Robb-Lacey.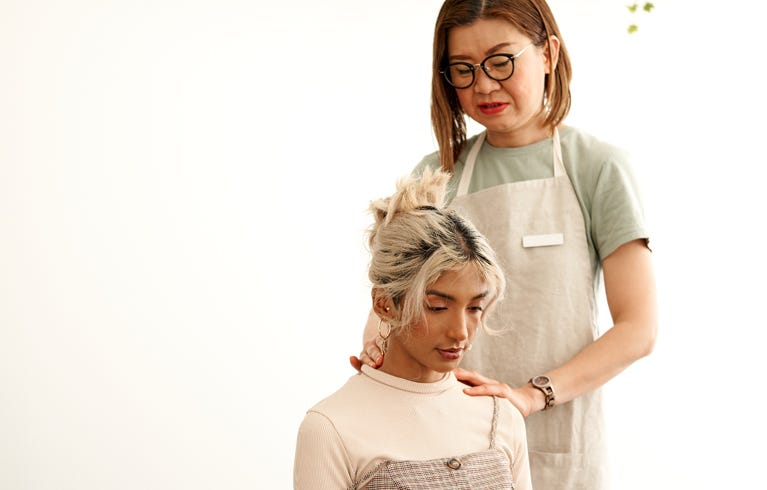 As part of your training, you'll also you gain hands-on experience in our on-campus student-spa.
This dedication to practical training is why over 70% of graduates are working in the growing beauty and wellness industry – and 60% joined the endota spa family.
"The teachers and support staff are amazing," Tianna says. "The facilities are absolutely beautiful, and they really help you get ready for what it's like once you are qualified and working in-spa. I have made lifelong friendships and learnt so much."
When Tianna uprooted her family from a cattle farm in a small rural town to pursue her wellness journey in the city she was understandably nervous.
"I never thought I would be able to just pack up and move. But when I spoke to Linda, an eWC student liaison officer, she made it all seem possible. It wasn't all easy, but it was the best decision for me and my family."
After finishing her diploma in June 2020, she is now working full time in the industry.
"Apparently my application stood out because of where I was trained. I did one massage for my interview and was given the job on the spot."
Make study work for you
---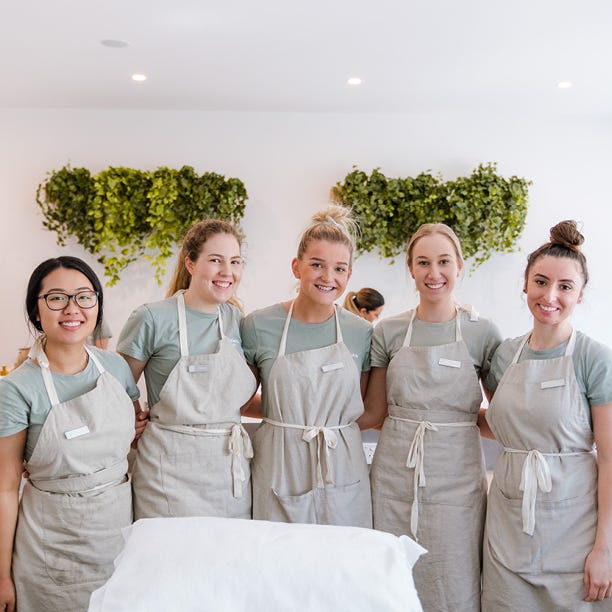 With campuses in NSW, VIC and QLD, and a range of study options to choose from, our training courses fit within your lifestyle:
Enrolments are now open for:
Start following your passion in beauty and wellness today.
As Tianna says, "Take a deep breath and go for it! Make that commitment now because it is one of the most amazing experiences. endota Wellness College has changed my life."
It may just change yours too.
Secure your place now or attend an info session with eWC: https://endotawellnesscollege.edu.au/