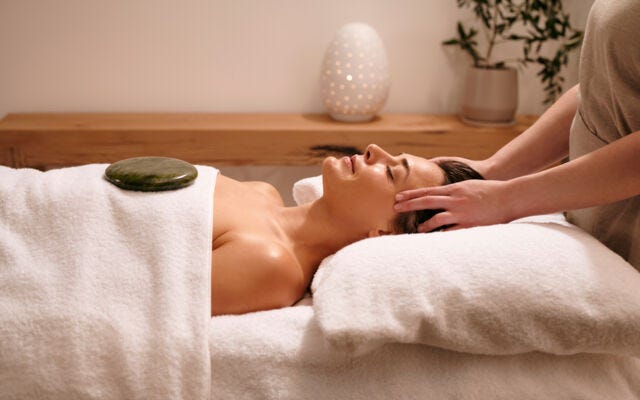 Rebalance and rejuvenate with a targeted massage treatment.
Every endota spa therapist has received expert training and is skilled in providing a customised massage treatment that meets your individual needs. We also have qualified remedial therapists to target specific issues or injuries.
The healing power of massage is both profound and simple. Known to promote our capacity to calm and recharge, it boosts feel-good endorphins and decreases the stress hormone, cortisol. Health-giving massage may also improve circulation, relieve tension, aches and pains, counter the effects of poor posture, activate the immune system, and help regain wellbeing after surgery or injury.
You may be eligible to receive a rebate through your health fund for remedial massage treated by an accredited massage therapist. Discover the targeted massage treatment that will best revitalise you today.