A facial treatment to fit in your lunch break
---
There's no doubt healthy skin requires commitment, but the truth is you don't need to spend hours to get luminous results.
At endota we believe that self-care – which is an essential part of great skin – can be any small, daily ritual, whether that's a morning walk, a five-minute meditation or a quiet cup of herbal tea before bed.
We'll also be the first to admit that while an all-day spa day is our idea of heaven, it's not always feasible, which is why we're big on treatments that can nurture both your skin and spirit in a timely manner.
Enter the endota Intense Radiance Facial. Designed to deliver glowing results in less than an hour, this treatment combines organic skincare with the latest technology to rejuvenate both the complexion and the mind in just 45 minutes.
If you're after radiant skin then read on for more details.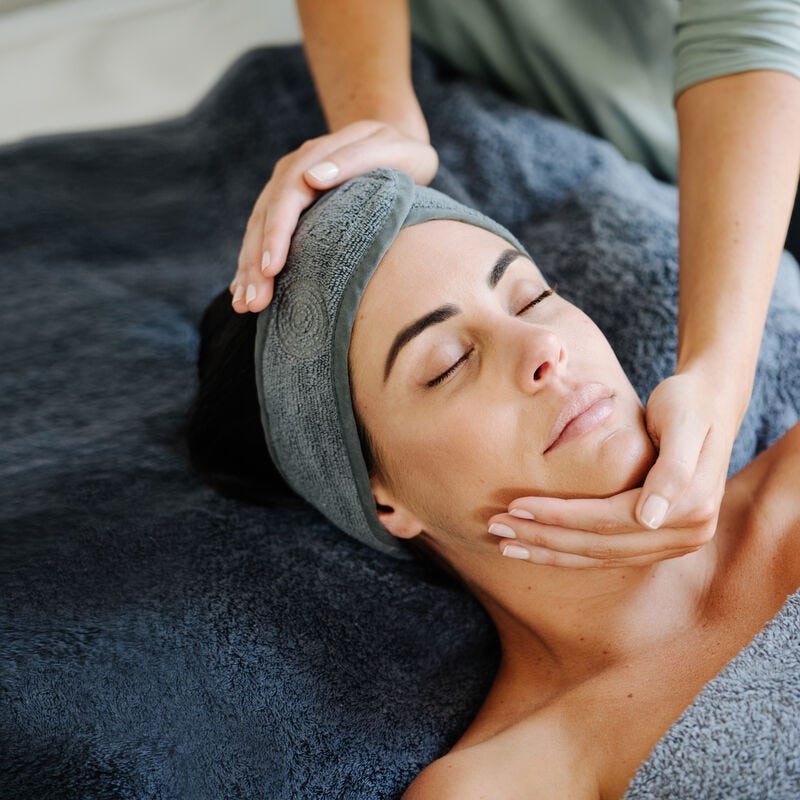 What does it involve?
---
endota skin expert and education coordinator Kimberley Conboy tells us that the Intense Radiance Facial has three key elements:"The main features of Intense Radiance are the 15% glycolic peel to exfoliate and smooth, the LED light therapy to recharge the skin cells, and the Potent Brightening Serum to correct discolouration."
The glycolic peel specifically uses the power of alpha-hydroxy acids to dissolve spent surface cells, while LED light therapy encourages tissue healing and repair, as well as the production of collagen and elastin. To finish, the skin is flooded with vitamins and antioxidants via our Potent Brightening Serum. The combination of the three targets a range of skin concerns, including sun damage, pigmentation, wrinkles and uneven texture, resulting in plump, radiant skin that glows.
The Intense Radiance treatment even incorporates blissful facial, scalp and foot massages, so not only is it results-driven, it is supremely relaxing too, which is truly the best of both worlds.
There's no visible side effects, other than glowing skin, so the treatment can be easily worked into your day – in fact, the facial can be performed in your lunch break. How great is that?
How often should I try it?
---
Kimberley explains that the Intense Radiance Facial is great for those seeking a professional, results-driven experience. "It's also a great introduction to peels and LED light therapy," she adds.
While the glow is immediate, results from this particular facial are also cumulative, so an ongoing treatment series is recommended. If you want to seriously transform your complexion, Kimberley suggests incorporating it into your routine weekly, although fortnightly or even monthly instalments will still yield luminous results.
Maintain your glow at home...
---
An at-home routine is an easy way to give yourself some self-care and maximise the benefits of your facial. The Potent Brightening Serum is the hero of the Intense Radiance treatment, containing a multitude of organic ingredients to clarify and illuminate the skin. There's Brightenyl, an active ingredient that corrects dark spots, mushroom enzymes to unify skin tone, niacinamide to reduce redness, and E-O-Ethyl Ascorbic Acid (a Vitamin C derivative) to plump fine lines and wrinkles. Try pressing a few drops onto freshly cleansed skin morning and night beneath your moisturiser or sunscreen.
And there you have it! A results-driven facial treatment that is as quick as it is powerful. Want to learn more about some of our signature endota spa treatments? Read up on our three most popular facials here.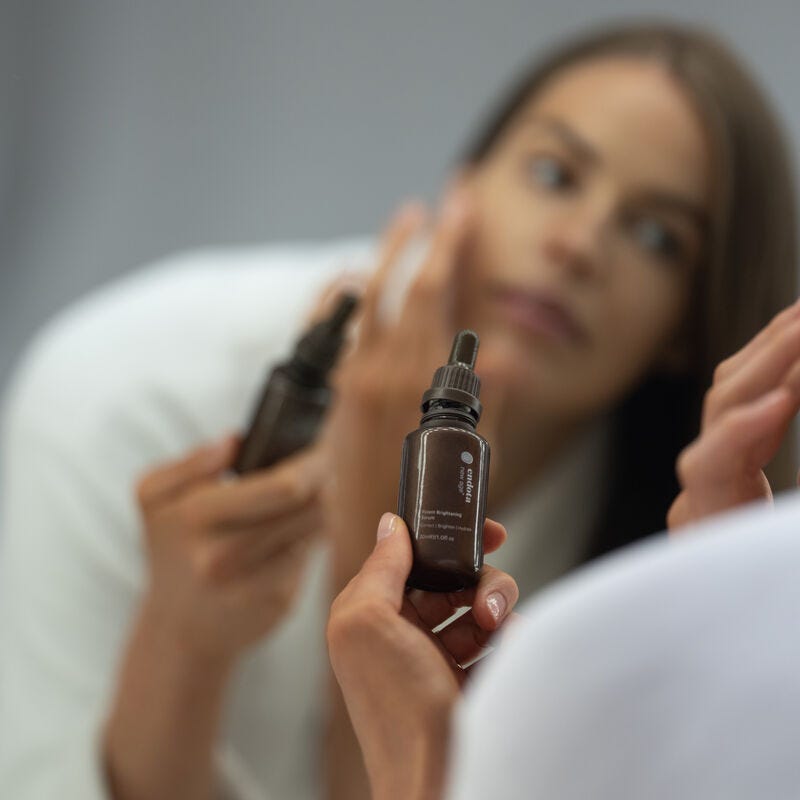 ---