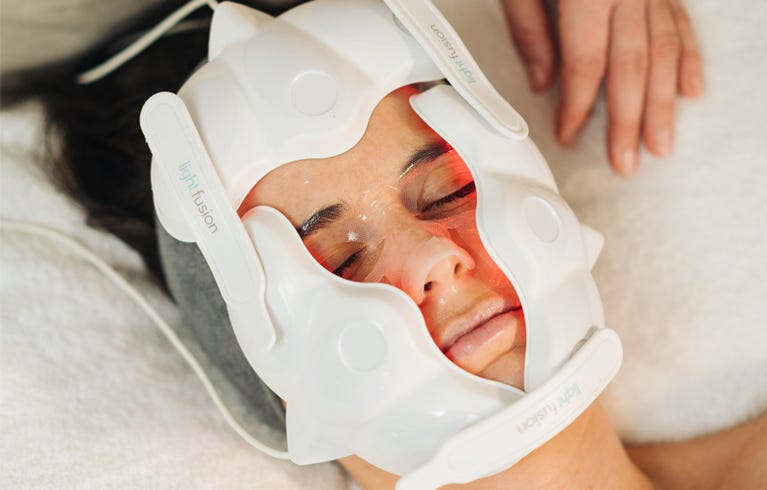 What are high performance facials and how do they work?
June 2020
Step up your skincare with a high performance facial
---
Getting a facial is one of the most relaxing ways to take care of yourself. An hour or so of nurturing you-time that leaves you feeling great and looking amazing.

But when your skin needs a little more love, a high performance facial will help rejuvenate and boost your skin back to its radiant, youthful looking self.
Beneath the surface
---
A standard facial treats the top layers of your epidermis – the outer, protective layer of your skin. By treating just the surface layer, you will see a boost in the appearance of your skin, but you won't stimulate the skin cells hiding down below.

High performance facials work on the deeper layers of the epidermis and stimulate the next layer- the dermis, which supports the outer layer and enables our skin to thrive. By stimulating the skin and blood flow at this level we can effectively target concerns such as fine lines, wrinkles and pigmentation – and accelerate your skin's healing and rejuvenation. Often with immediate results.
A powerful pairing
---
The secret to high performance facials is combining the right active ingredients with the right technology. At endota, we pair high potency serums with active ingredients with technology that will get the best results for your specific skin concerns. Best of all, we do it in a relaxing and nurturing setting. So your soul, as well as your skin will feel re-energised and amazing.
Here are some of the technologies we use in our high performance facials:
A powerful pairing
---
Different treatments target different skin conditions, and some might be more suitable for sensitive skin than others. But if you're after a relaxing treatment with visible results, one of our high performance facials will most likely work for you.

Contact your local endota spa and talk to a therapist about your specific needs – they'll be able to recommend the perfect treatment for you. Because a facial experience at endota spa will always combine relaxation with results.