plant-based iron and protein substitutes and the benefits of a meat-free lifestyle
Embracing a meat-free lifestyle is becoming an increasingly common preference among people of all ages and backgrounds. While the decision to go meat-free is often motivated by a variety of factors, one of the best parts about this lifestyle is the health benefits that are gained by nourishing your body with a wide range of wholefoods. Vegetarian and vegan restaurants and cafes are now standard in our major cities, serving the most delicious medleys of fruits, vegetables, seeds and grains, which has forever changed the way we look at and consume plant-based foods.

While vegetarians and vegans alike are living proof of the health benefits that a meat-free lifestyle can provide, we often still hear the misconception that this type of diet is lacking in certain nutrients, particularly iron and protein (commonly found in meat sources). However, what many don't realise is that iron and protein are both abundant in a range of plant-based foods, if you know where to look.

We spoke to qualified chef and owner of VegMeUp, Jimmy van der Linden, about the importance of an iron and protein-rich diet, and how living a meat-free lifestyle doesn't have to mean jeopardising the nutrients your body needs.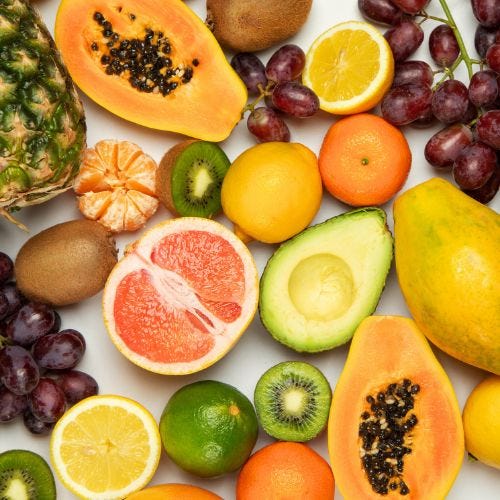 what are iron and protein?
Our bodies need regular consumption of certain nutrients in order to maintain healthy function on a daily basis. As Jimmy explains, "Iron is an essential mineral. There are 2 types of iron: heme and non-heme iron. Heme iron can be found in animal products and non-heme can be found in plant-based products".

On the other hand, protein is "an essential micronutrient that helps build and repair muscles, and can be found in both animal and plant-based products."
why do we need iron?
Your body uses iron to make haemoglobin, a protein in red blood cells that carries oxygen around the body, which is essential for "breaking down food for energy, protecting your body from infection and maintaining healthy muscles and organs" explains Jimmy. "Around 5% of Australians have an iron deficiency. This means that the stores of iron in your body are too low". Signs that may indicate low iron include lightheadedness, fatigue or pale skin. Remember to always consult your doctor if you think you might have an iron deficiency.

While your body can store iron, it cannot produce it, which is why it is so important to ensure you are regularly nourishing your body with enough iron-rich foods. Plant-based foods high in iron include:


Beans

Legumes

Leafy dark green vegetables, such as spinach, broccoli and Asian greens

Nuts and seeds

Dried fruit

Tofu
why do we need protein?
Protein is made up of amino acids that perform multiple functions in the body. Protein is most commonly known to build and repair muscle tissue, but as Jimmy explains, it also helps you to maintain a healthy immune system and produce enzymes and hormones.

Contrary to popular belief, most Australians, including those who eat a plant-based diet, actually get enough protein through the food they eat already. But it's still a good idea to be aware of your preferred protein sources and make a conscious effort to include them in your diet. Plant-based foods high in protein include:
Tofu and tempeh

Peanut butter

Lentils

Red kidney beans, chickpeas and other beans

Nutritional yeast

Spelt and teff

Green peas

Quinoa

Soy milk
how much iron and protein do you need?
The amount of protein and iron you need varies depending on several factors, such as weight and physical activity. But as Jimmy explains, "the average adult needs around 40-60 grams of protein a day, which amounts to 0.8g protein per kilogram of body weight, regardless of what diet you follow. The recommended daily intake of iron for adults is 8 mg for women and 11 mg for men. However, pregnant women need 27 mg of iron per day."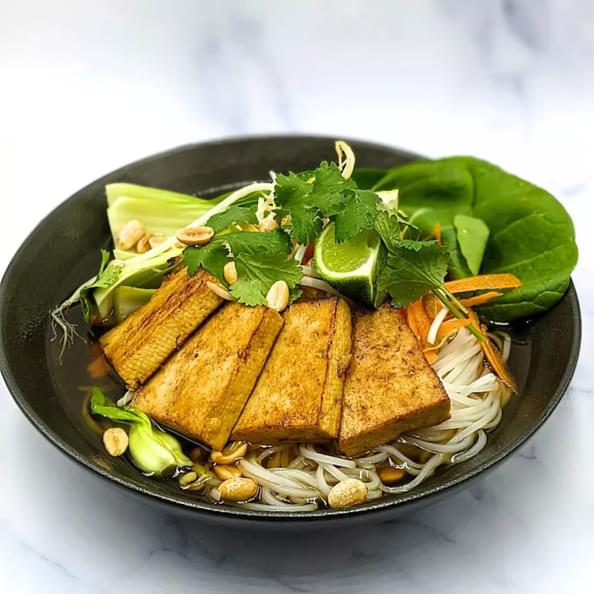 incorporating iron and protein-rich foods into your diet
Now that you know what plant-based foods are the best sources of iron and protein, how do you start incorporating them into your diet? Jimmy emphasises that the key to success here is diversity. Rather than relying solely on one source, aim to incorporate multiple different sources of iron and protein into your diet: "Don't forget that iron is not the only thing you would get out of leafy dark green vegetables" says Jimmy. "They are also full of fibre and antioxidants. The same goes for legumes, besides containing iron they are also an excellent source of potassium, fibre, protein and calcium. By consuming a greater diversity of plants, your body gets a more diverse flow of all the nutrition and minerals that you need to function at your best".

A simple, easy way to pack a punch when it comes to plant-based iron and protein are homemade soups and stews with lots of vegetables. Try our Green Lentil Spinach and Sweet Potato Stew or enjoy our Vietnamese Pho with Tofu for a protein kick, available on endota Retreat.
benefits of reducing meat consumption
Whether your aim is to gradually reduce your meat consumption or give your diet a complete overhaul, there are many fantastic benefits in doing so. Jimmy highlights the following as the primary benefits of embracing a low meat or meat-free lifestyle:
health benefits
tips for reducing meat consumption
Jimmy also emphasises that cutting back on your meat consumption doesn't have to be done all at once. Instead, Jimmy suggests approaching these dietary changes one step at a time: "Start by cutting back to one or two meatless meals per week, and replace cow's milk and butter for a plant-based alternative. Let your body slowly adjust to your new eating habits". Jimmy also suggests experimenting with different plant-based proteins to find the ones you enjoy the most. Proteins you can start with include beans, lentils, tofu, tempeh and seitan.

In addition, a common factor that prevents people from cutting down their meat intake is the sense of missing out on foods that bring them pleasure. While this may be true, Jimmy encourages a shift in your approach to plant-based eating by considering it an opportunity to broaden your horizon with an array of new and exciting foods and even develop some new cooking skills while you're at it.

Whether you're an experienced plant-based foodie or are wanting to give this lifestyle a go, it's important to understand what nutrients your body needs so that you can continue to nourish and nurture yourself toward holistic wellbeing. If Jimmy's insights have ignited curiosity about embracing a meat-free lifestyle, we invite you to explore his collection of high iron and protein vegan recipes on endota Retreat or delve into our blog on plant-based eating here.
more from the endota edit