Reveal fresh skin for spring
---
Spring is a great time for renewal. To welcome a fresh mindset and new rituals.
"Our skin is constantly going through seasonal changes and coming out of winter it can feel dry, dehydrated, dull and fatigued," endota education expert Kimberley Duck says.
Our Spring Renewal Package is the perfect in-spa treatment to prepare for shedding those winter layers and enjoying sunny spring days. By combining an invigorating 30-minute body exfoliation and relaxing 30-minute massage, you'll relieve stress and awaken the senses.
As with all of our treatments, we create a nurturing environment as soon as you enter your local spa. Smell our signature scent and listen to soft music, as your therapist guides you through a sensory journey ritual to ground and prepare you for total body and mind relaxation.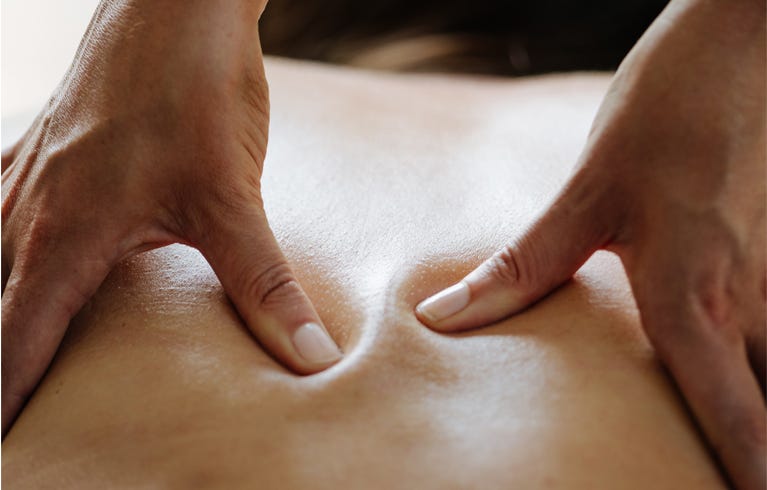 "This special spring package has been designed to stimulate circulation, get blood and oxygen moving to help detox and stimulate cell renewal."
"The exfoliation process sloughs off dry skin and stimulates skin renewal, engaging the skin's sensory receptors and getting them working. This makes us feel relaxed and soothed, followed by a massage that slows the central nervous system and calms," Kimberley says.
The treatment starts with the application of our Coffee and Coconut Resurfacing Polish in gentle circular motions. It contains walnut shell, coconut and coffee to manually remove dead skin and an aromatic blend of mandarin and lime essential oils to refresh and invigorate. Designed to tone and gently resurface, this full-body treatment leaves the skin looking polished and feeling firm.
Following a private shower in your treatment room, you'll enjoy a 30-minute organic massage, which you can customise to relieve individual areas of stress.
"The massage component, moisturises the skin, assists with the detoxifying process as well as relaxes tense muscles," Kimberley says.
Ask your experienced therapist to focus where you're holding tension, so you can work toward releasing this stress from your body and feeling more relaxed. This type of massage also stimulates circulation and may assist lymphatic flow, improving fluid retention and overall skin health. Perfect following an invigorating scrub, the massage oil is able to penetrate into the fresh skin and rebalance oil flow.
You can purchase the Coffee and Coconut Resurfacing Polish used in this treatment for use at home. Kimberley recommends exfoliating the body once or twice a week, followed with a moisturiser like our Vanilla and Macadamia Body Drink.
Throughout October our Spring Renewal Package is $120 for a 30-minute body exfoliation and 30-minute organic massage.
Please note this offer isn't available at spas affected by COVID-19 lockdown restrictions.