Surrender to the power of relaxation
---
If you're new to in-spa treatments or you can't choose between a facial and massage for your next visit, our Surrender Package gives you the best of both worlds. This 75-minute treatment combines the healing power of a relaxing massage with a nourishing facial to calm and recentre.
An endota experience is designed to engage all the senses and create a refuge of relaxation. From the calm ambience of the room with low lighting, soft music, warm herbal teas and cosy robes, your body and mind are being prepared to unwind from the very start to the very finish.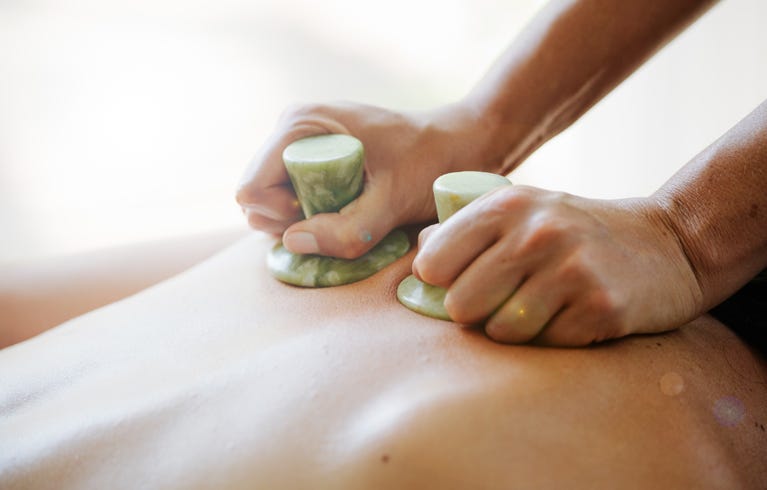 The treatment starts with a journey of intention, guided by your therapist before the massage begins, combining the power of tactile touch with nurturing care.
"The Surrender Package allows the client over an hour of switch off time. No screens, no talking. Just reconnecting with yourself, reenergising and taking the time to just be still," endota education coordinator Kimberley Duck says.
"You'll choose the essential oil to be used throughout your treatment and a warm Jade grounding stone is placed on your lower back to centre you. The massage focuses on the legs and back, using rhythmic, flowing movements that slow down the central nervous system and ease the body into rest."
Next is the Organic Infusion facial, designed to restore hydration and soothe the skin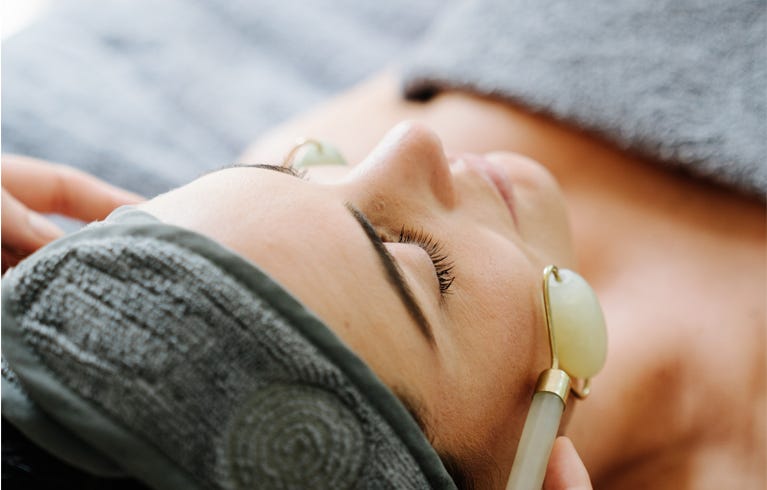 "The facial introduces organic native ingredients high in vitamins and antioxidants to really feed nutrition back into the skin," Kimberley says.



The endota Organics range used in the Surrender Package is certified organic and packed full of plant botanicals, vitamins and essential oils. Using only the finest ingredients, the range does not contain any harsh chemicals, parabens, mineral oils, chemical foaming agents or artificial fragrances.
"Our skin responds best to ingredients it is familiar with, so when we apply products containing things like alma berry or Davidsons plum, our skin recognises that this is natural and safe and allows it to penetrate into the superficial layer," Kimberley says.
The treatment also incorporates a stress relieving scalp massage, nourishing foot massage and a blissful facial massage using Jade Vitality Rollers. Facial massage using a Jade face roller can help stimulate blood flow, increase lymphatic drainage and also help product penetrate into the skin.
Allow your skin, body and mind some time to restore, with this treatment that focuses on you from head to toe.