Discover the ancient Chinese mindful practice of Qigong with Toby Mills
---
The science of movement and the human body are what endota Retreat guide Toby Mills is most passionate about, which is what led the trained Osteopath and dancer to pursue the study, practice and teachings of Qigong.
This wellness medium (pronounced chee-gong) revolves around energy work, and involves the act of meditation, deep, controlled breathing and movement, with a strong focus on posture. It's an ancient Chinese practice and healing technique that connects mind, body and spirit. By following a Qigong sequence, you are opening the flow of energy while balancing your own internal energy. This is by enhancing your Qi.
The slow, repetitive and thoughtful movements of Qigong have a great connection to health. By strengthening, stretching and balancing the body, circulation and internal strength are improved, stress is eased, bone density is increased, while physical and mental tensions are soothed.
"How we enter the space, prepare our body for practice, leaving our day behind — the stresses, the worries — and then how we close is equally important. Closing is essentially about protecting ourselves, about preparing ourselves to re enter and re engage with the world around us, hopefully feeling more centred."
Toby Mills on practicing Qigong.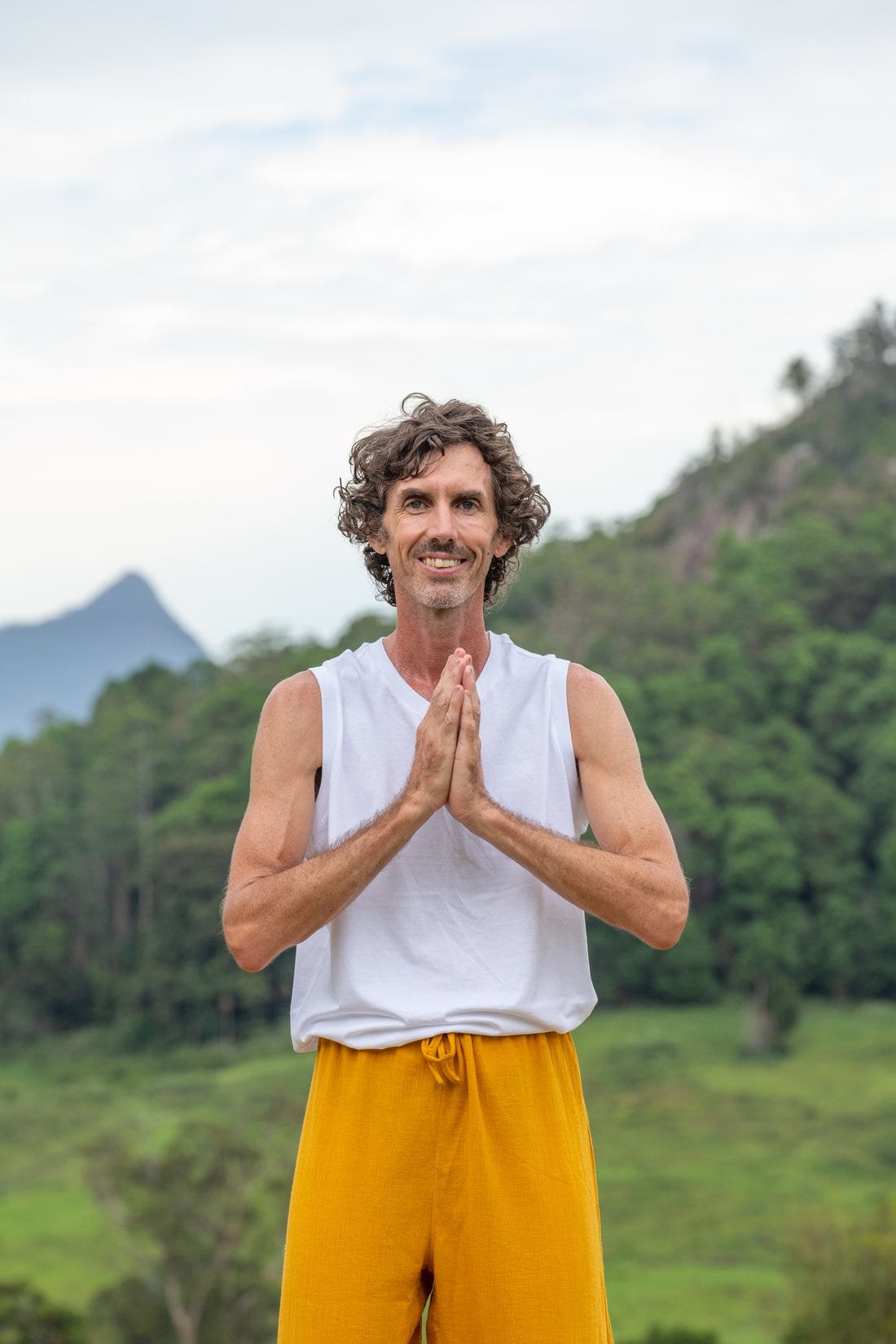 Looking to try Qigong?
---
There are multiple Qigong classes available on endota Retreat and we've picked two of these to help you get started on your journey. Follow along with Toby as he moves through Qigong routines that focus on utilising different parts of your body to connect to and enhance your Qi.
Feel your Qi Flow arms you with the basics of Qigong in as little as 10 minutes, including how to prepare your body for the opening and closing of a practice. Loosen your body and let go of the world around you, as you're guided through the flowing movements to begin your Qigong journey.
In Qigong practice, the term Bottlenecks is used to describe our wrists and ankles, which is where you can hold a lot of tension that abstructs the flow of your Qi. Through this series of movements, unblock and release any tension in your bottlenecks to better open and relax.
Connect to mind, body and spirit through a thoughtful Qigong practice by visiting endota Retreat.