How to dial up your glow with vitamin C
---
There's a reason that this high-performing antioxidant is one of the most popular active ingredients on the market.
When it comes to bright, glowy skin, few ingredients work as well as vitamin C. This popular antioxidant is proven to neutralise free radicals, protect the skin from environmental damage and improve its overall health.
We've broken down all you need to know about this high-performing ingredient, including what it is, where it's found, and just how to use it for luminous, glowing skin.
Keep scrolling to find out more.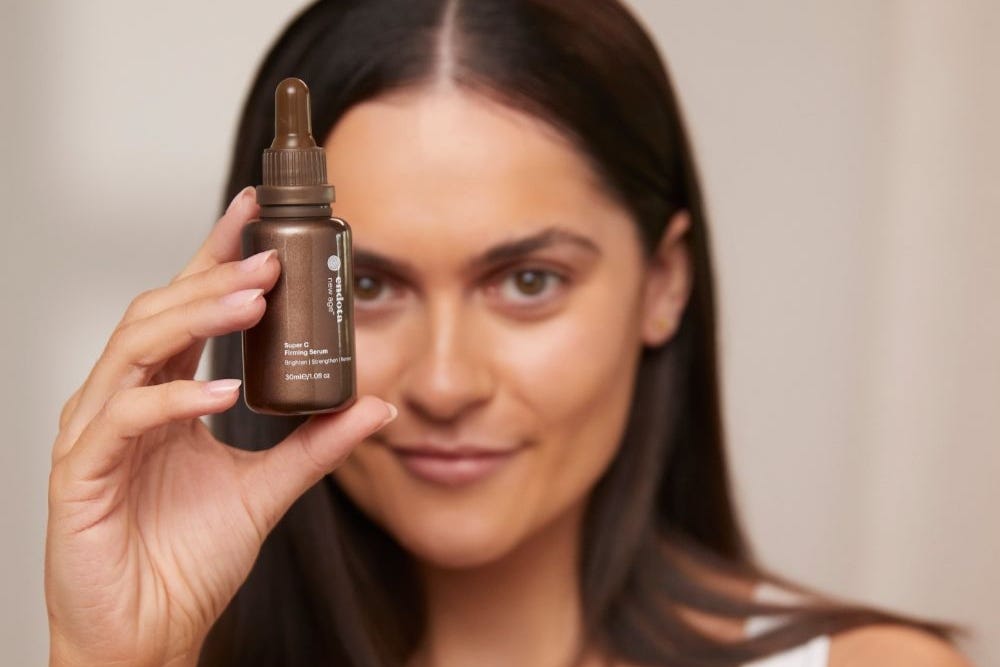 What is vitamin C?
---
Vitamin C is a super-performing antioxidant that neutralises free radicals, protecting the skin against environmental assaults such as pollution, smoke and UV rays. This action works to prevent cellular damage and the signs of premature ageing, including lines, wrinkles, uneven tone and skin laxity.
It's worth pointing out that topical vitamin C comes in various forms. Terms to look out for include L-ascorbic acid (LAA), sodium ascorbyl phosphate (SAP) or magnesium ascorbyl phosphate (MAP).
At endota, we use ascorbyl tetraisopalmitate – this is an encapsulated formulation, which means it retains its potency and reduces the risk of skin irritation, without compromising on results.
Layering matters
---
Vitamin C is a highly active ingredient, so how and when you use it in your routine is important. We like to think of it as a first line of defence, so it's best used in the morning on clean, dry skin under moisturiser and sunscreen.


There are also a few ingredients it doesn't mix well with, including vitamin A and retinols, as well as exfoliating acids such as alpha- and beta-hydroxy acids. So, if you are layering, be sure to check these aren't present in the same routine. A good tip is to use antioxidants in the morning, and more intensive actives before bed.
Firm, protected, bright skin
---
With regular use and the right formulation, vitamin C is one of the best ingredients to brighten the skin and improve overall radiance. It works to reduce the appearance of discolouration and pigmentation, as well as improving pesky sunspots and acne marks - due to being naturally anti-inflammatory.
Vitamin C is also essential for the production of collagen and elastin, so dedicated use can soften the look of fine lines and wrinkles.
If you have dull, uneven skin, and are looking to reduce signs of ageing while increasing glow, consider it an essential ingredient. Vitamin C is usually tolerated by all skin types, however we always suggest patch testing to test your skin's tolerance when trying a new ingredient.
New Age Super C Firming Serum for super glow
---
endota's New Age Super C Firming Serum is our hero formula for unmatched skin radiance. Made with an encapsulated form of vitamin C, the light, hydrating fluid firms and smooths while visibly improving clarity and tone.
Super C Firming Serum is non-sticky and non-greasy, making it pleasant to layer with other skincare products. It's also clinically proven to protect against free radicals, leaving skin both radiant and protected.
And it has quite the line-up of active ingredients, including:
Encapsulated vitamin C to fade dark spots and discolouration while fighting free radicals

Sodium hyaluronate to hydrate and amp up the skin's water content

Sodium PCA to attract and retain water within skin cells

Ferulic acid to enhance antioxidant protection

Allantoin to soothe, heal and comfort.
Want to learn more about active skincare ingredients? Read up on some of our other favourites here.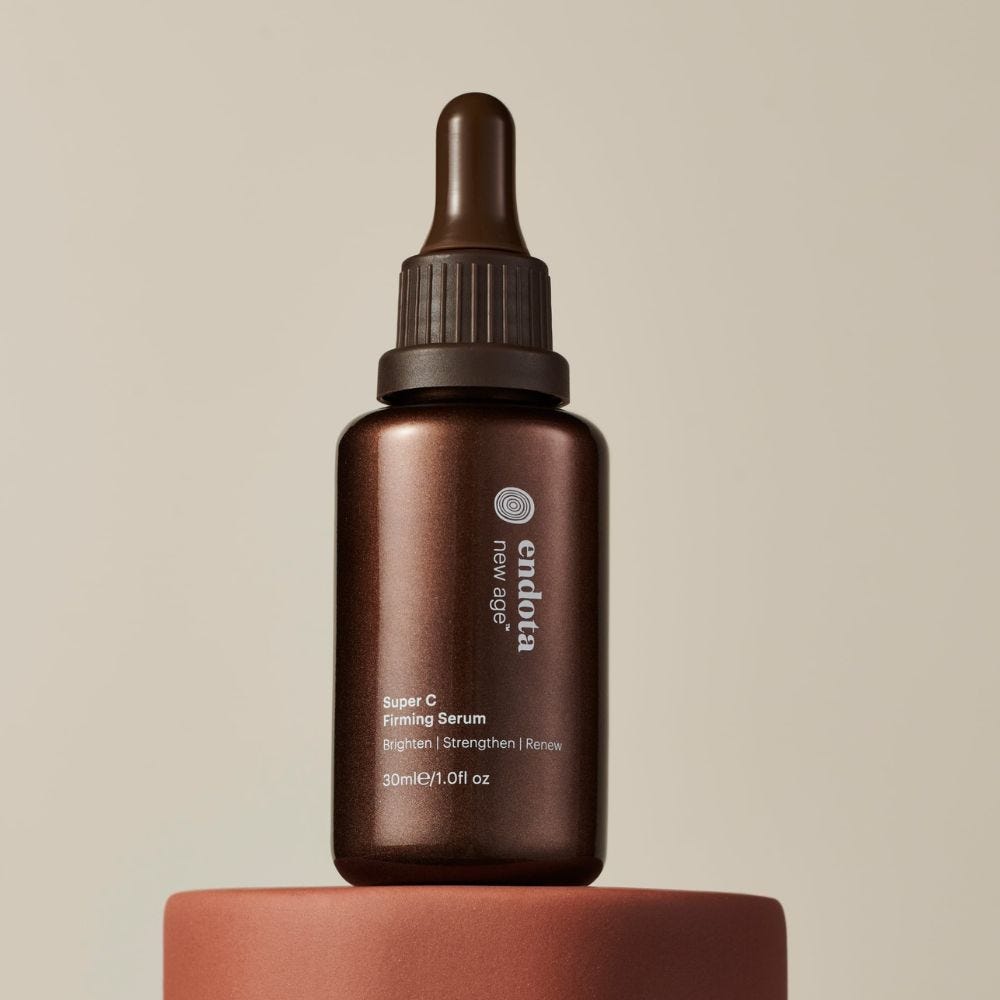 ---