Facials Melbourne
---
Enjoy a moment of respite from everyday life with an endota Melbourne facial. Discover the more relaxed side to Melbourne's bustling cosmopolitan streets at one of our tranquil endota wellness sanctuaries. Combine relaxation with results when you choose one of our many facial treatment options.
Melbourne endota facials
---
Whether you're seeking the powerful benefits of infused botanicals and antioxidants to nourish your skin, or one of our proven clinical anti-ageing high performance treatments, we have a Melbourne facial to suit your needs. An endota Melbourne facial will nurture your skin leaving your complexion looking vibrant, youthful and glowing.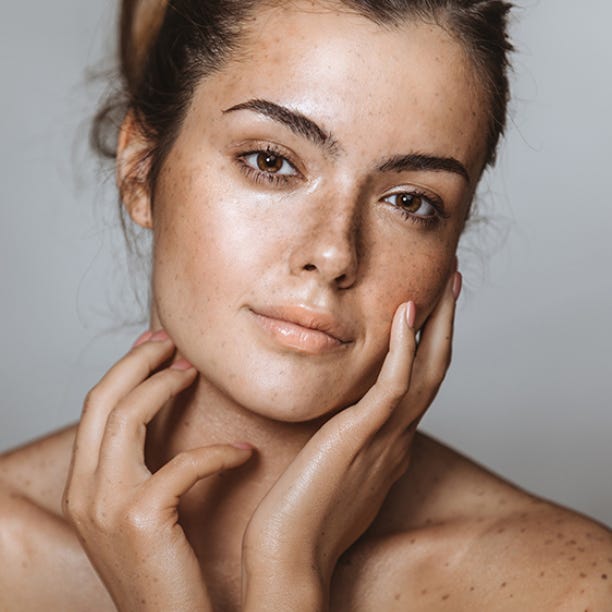 Face Peels:
Many of our Melbourne facials include our signature clinical peels, which help to minimise fine lines and wrinkles, reduce blemishes, and smooth skin texture. Our professional glycolic acid peel acts as a chemical exfoliator, removing spent skin cells, leaving your complexion softer and looking younger.
Depending on your needs and skin concerns, we have a selection of anti-ageing, brightening and clearing clinical peels that our therapists can recommend for your complexion. Enjoy the confidence of rejuvenated, radiant and more hydrated skin with a Melbourne endota spa facial.
---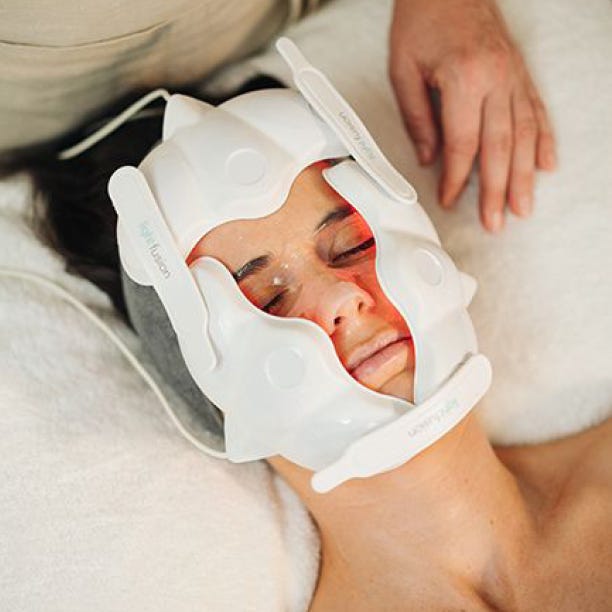 Light Therapy:
Ideally experienced after exfoliation and before hydration, Light Therapy (LED) uses proven advanced technology to encourage the body's natural cell process to accelerate the repair of skin.
As we age, the natural process of skin cell renewal slows down, but our Melbourne facial including Light Therapy (LED) can help. The non-invasive treatment promotes growth of new collagen and elastin to smooth lines and wrinkles, creating a beautiful plumping and skin-firming result.
---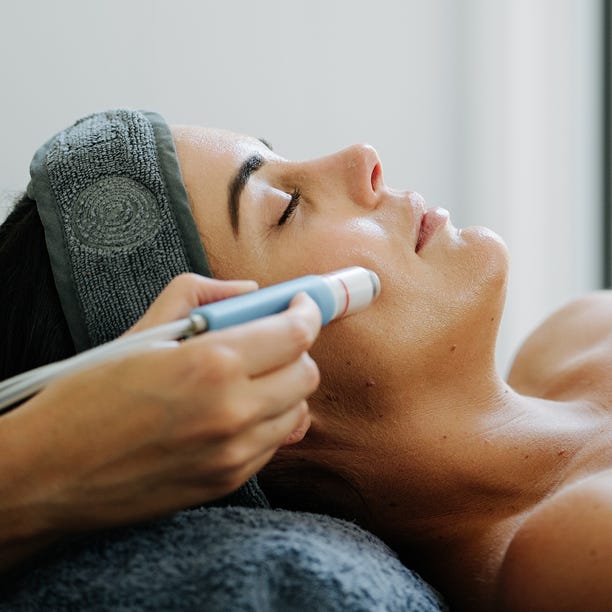 Hydro-Microdermabrasion:
This treatment removes spent cells and congestion with a diamond exfoliating tip – working in combination with an endota cooling solution that hydrates, smooths and renews your skin.
Hydro-microdermabrasion is beneficial for a range of skin conditions including acne, congestion and pigmentation. Your spa visit includes a professional skin consultation with your endota therapist to determine the best treatment plan and products for your skin's unique needs. This advanced treatment is the perfect facial for those who love smooth, radiant and glowing skin.
---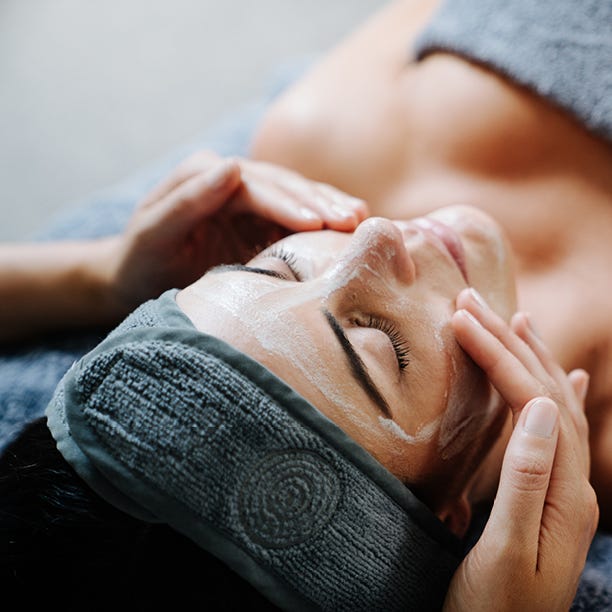 Natural and potent skincare:
Feel great in your skin. Enjoy the restorative feeling of a facial that fuses our endota Organics™ or New Age™ skincare range with some time for self-care in the calming atmosphere of our spa. Awaken your senses with a range of natural botanicals and antioxidants that boast powerful moisture-restoring properties.
Throughout the ages, popular botanical extracts, such as rosehip, have provided anti-ageing remedies for more youthful-looking skin. Uncover a healthier glow to your skin with a Melbourne facial that combines natural organic botanicals and vitamins as part of a holistic skincare routine.
Whatever your skin concerns, we have a facial treatment to suit your needs at endota. We also offer customised spa packages that combine a range of facial treatments with massage, along with specialised clinical therapies.
Each facial includes a therapist consultation to help identify the most suitable in-spa skincare treatment plan, along with home skincare solutions for long term results.
Treatment prices may vary between Melbourne endota spa locations.
Select a Melbourne facial experience
---
Find a Melbourne facial near you
---
Melbourne Gift Cards
---
The perfect gift idea
Looking for the perfect gift for your friend, partner or loved one who lives in Melbourne? endota have you covered with a range of thoughtful massage and day spa gift cards, ensuring you'll be top of the favourites list. An endota Gift Card can be used at any of our Melbourne spa locations.