Day Spa Cronulla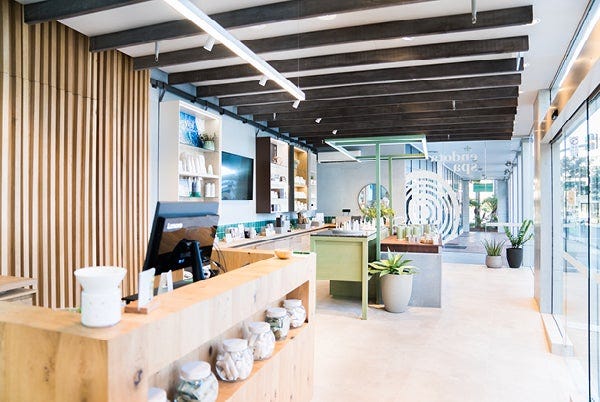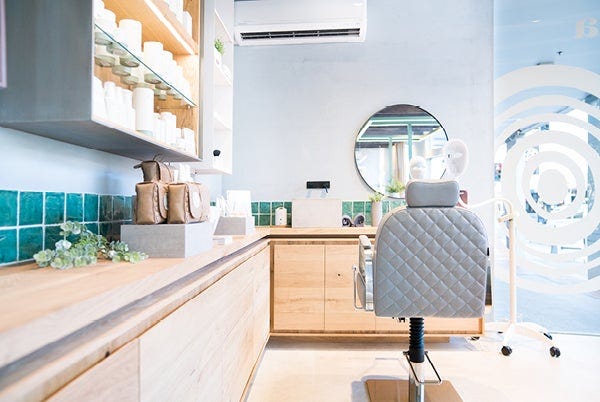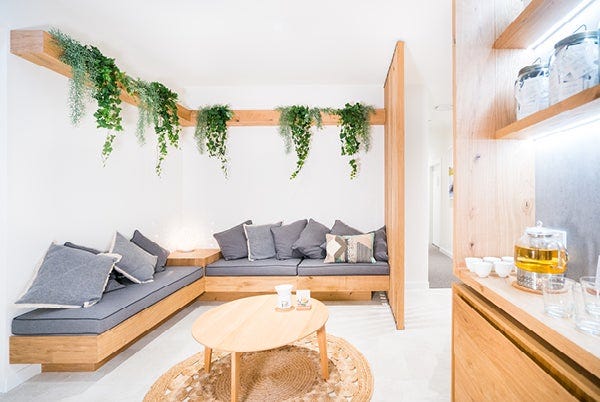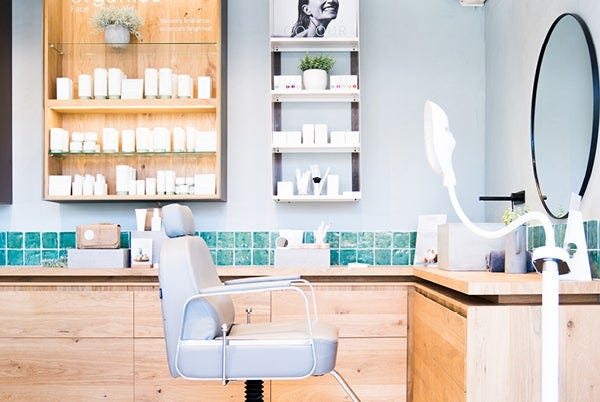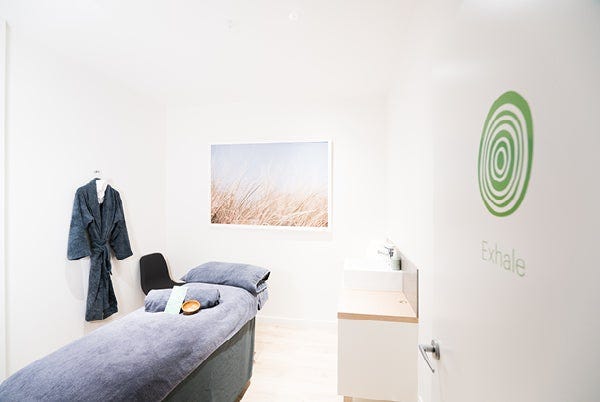 4-6, 20 Gerrale Street Cronulla , NSW 2230
Opening Hours
Monday

09:00 - 18:00

Tuesday

09:00 - 18:00

Wednesday

09:00 - 20:00

Thursday

09:00 - 20:00

Friday

09:00 - 18:00

Saturday

08:00 - 14:00

Sunday

closed
Discover endota spa Cronulla
North Cronulla Beach • South Cronulla Beach • Sutherland Shire
---
Welcome to endota day spa Cronulla where our caring expert therapists will help you escape from the busy pace of the everyday and nurture you in a tranquil wellbeing sanctuary. The name 'endota' is an indigenous word meaning beautiful. At endota day spa Cronulla, our treatments are designed to beautifully replenish your mind, body and senses. Let this moment in our day spa retreat provide you with the 'me time' you need to have the ultimate rejuvenation experience.
endota day spa Cronulla is conveniently located under the Cecil Apartments, adjacent to South Cronulla Beach, with four-hour parking available. A multi-level car park next to Cronulla Mall in Croydon Street, is only just a short walk from our beautiful spa.
Your wellness journey
All of our treatments at endota day spa Cronulla offer relaxation with transformative results. Our extensive menu of massages, facials and spa packages offer the serenity and space to help you reconnect with your 'best me'.
Our signature scent will relax you as soon as you walk through the door. Enjoy the ambience of soft lamps and soothing herbal tea as you unwind in our relaxation lounge. Allow yourself to loosen that grip on life and let go for a while.
Experience full-body relaxation with our Organic Relax signature massage, or book a treatment targeted to your specific needs, from remedial massage to pregnancy massage and soothing stone massage. Add a body wrap or scrub to your treatment for some extra care.
We also offer a wide range of facials to suit your complexion. Try our signature Organic Infusion Facial, or a customised high performance treatment, including Light Therapy (LED), hydro-microdermabrasion, electro-mesotherapy or advanced peels.
A full list of beauty therapies are also available at endota day spa Cronulla, including manicures and pedicures, waxing, tinting and spray tans.
Maximise your experience
Each treatment at endota day spa Cronulla includes a consultation with our highly trained therapists who will assess your needs and design a specific treatment plan for your body, or skincare solution for your complexion. The use of nourishing endota Organics™ and advanced New Age™ professional skincare throughout our treatments, will ensure that your experience combines the most potent formulations to gain the best results.
After your visit at endota day spa Cronulla, extend your experience by having a swim in the ocean or taking a scenic shoreline stroll along the Esplanade. Let your mind wander for a moment more before returning to reality.
You'll emerge feeling refreshed and re-energised, exuding a healthy endota glow – equipped with your very own tailored skincare prescription to maximise the benefits of your treatment.
AfterPay is available at endota spa Cronulla.
Today was fantastic. I enjoyed the surrender package by the beautiful Olivia. I felt completely relaxed. Thank you so much Olivia and the beautiful team at Cronulla endota.
- Mariah
Always a wonderful experience at endota Cronulla. The girls are lovely, very professional and make you feel special. I was very impressed with how clean the spa is and the social distancing they have in place. Love going there.
- Vicki
Sandy was excellent. Highly professional and competent. Very impressive.
- Alison
I loved my experience at endota Cronulla. It was first time ever having a facial. I loved that Tamara was so lovely throughout the entire appointment, letting me know what she was going to do and providing me with a customised plan to get my skin on track. From the moment I laid down I was already thinking about what I could book in for next. Amazing place with amazing staff. Super relaxing. Can't wait to come back.
- Jade
Lorren was fantasic! Being 47 I had never had a facial prior to today (amazing I know) Lorren said I would love it and she was right! I'll certainly be coming back for another!!
- Jodie
Had the most amazing treatment at endota spa Cronulla. Katie was my therapist and her massage and facial were honestly out of this world!
- Bianca
The most relaxing facial I have experienced. My skin feels so amazing and hydrated!
- Marnie
I loved my experience at endota spa Cronulla and your staff are super friendly and very good at their jobs. I thoroughly enjoyed my experience and cannot wait to come back again!
- Lauren
endota Cronulla is always a wonderful experience, you relax instantly when walking through the doors. You are not rushed, you can enjoy a tea or water in the relaxtion room before and after your treatment. The surrender spa package is delightful and highly recommended, you're sure to walk out feeling relaxed and reenergised with the most amazing massage and facial. All the therapists are professional and beautiful. Thank you, I will be back x
- Rochelle
Cronulla Events & Offers