Peptide Firming Moisturiser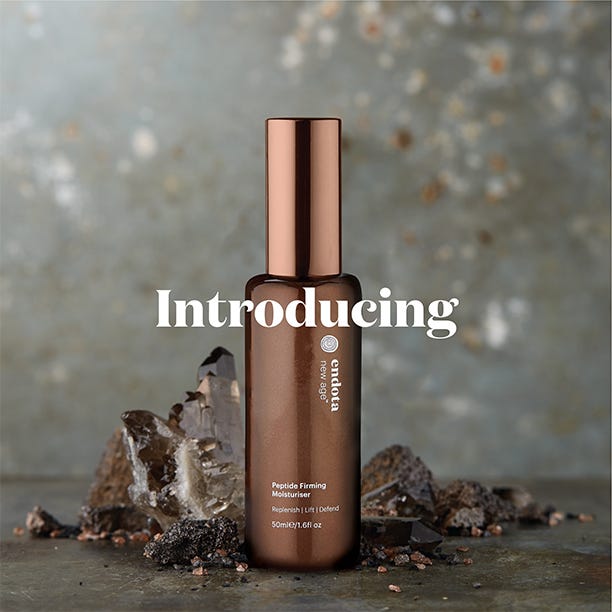 Introducing
endota New Age™ Peptide Firming Moisturiser
Formulated with advanced hexapeptides to guard against wrinkles, this advanced moisturiser aims to replenish, hydrate and fortify skin. __br__ Vitamins A, C and E combat free radical damage. Sodium Hyaluronate provides deep hydration, firming and plumping to help diminish the appearance of fine lines and wrinkles. Skin is instantly hydrated, plump and smooth. __br__ Fragrance free.
What are peptides?
Peptides are tiny, active molecules made of amino acid chains. They help form the larger, skin-strengthening proteins known as collagen, essential in maintaining skin's youthful firmness and elasticity.
How peptides work in skincare
As we age, we naturally produce less collagen. Peptide molecules get things happening in the skin, like collagen production. When peptides are infused topically through skincare, they ignite firming, smoothing and strengthening by sending anti-ageing signals to our cells, notifying them to produce more collagen.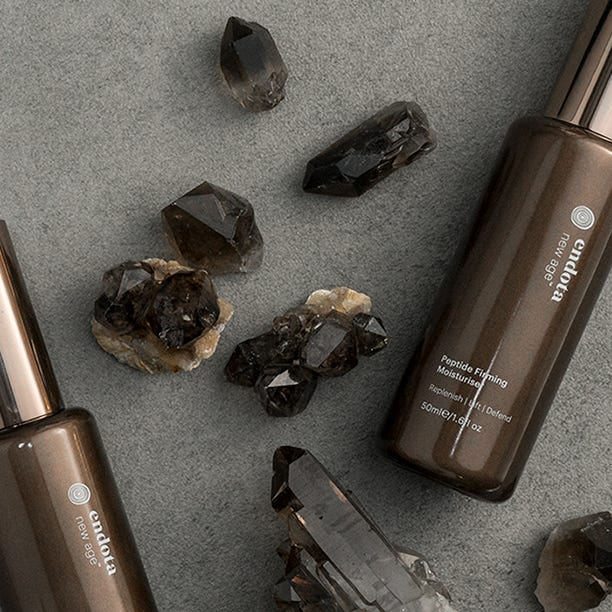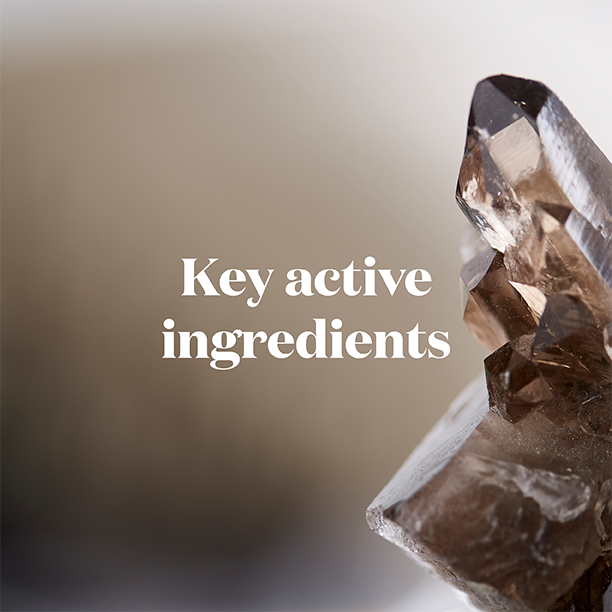 Key active ingredients
Neodermyl
Boosts sensencent fibroblasts (cells cease to divide) to increase collagens I & II (youth collagen) synthesis.
Brightenyl
Brightens hyperpigmentation and controls darkening of the complexion. Prevents inflammation and redness while protecting the skin.
Sodium Hyaluronate
Provides long-lasting moisture by penetrating the dead cell layer (i.e stratum corneum) and permeating the skin. Promotes microcirculation and nutrient absorption, smoother skin and a reduction in the appearance of wrinkles.
Key active ingredients
Juveleven
An anti-wrinkle peptide that fights multiple ageing factors. Reinforces DNA integrity and lifts and tightens skin. Promotes new collagen synthesis and cellular regeneration. Combats free radicals and oxidative stress.
PatcH20
A network of natural biopolymers that deliver immediate and sustained hydration. Clinically proven to provide long-lasting moisturisation to the skin.
Snap-8™
An anti-ageing peptide that reduces wrinkle depth up to 63% by minimising the muscle contractions used during facial expressions.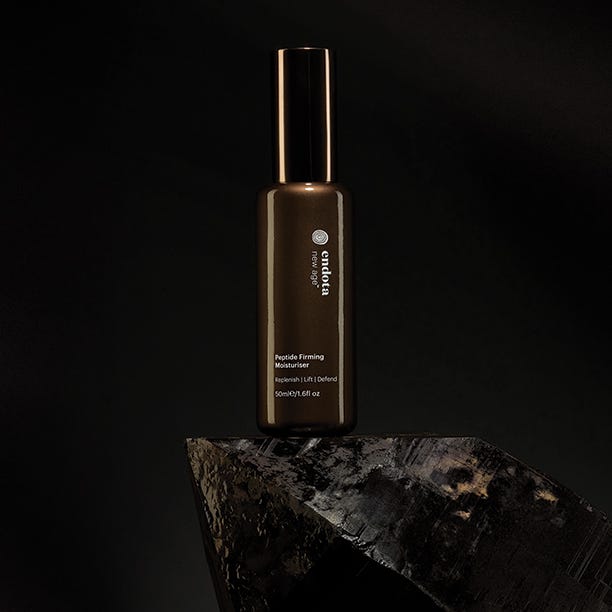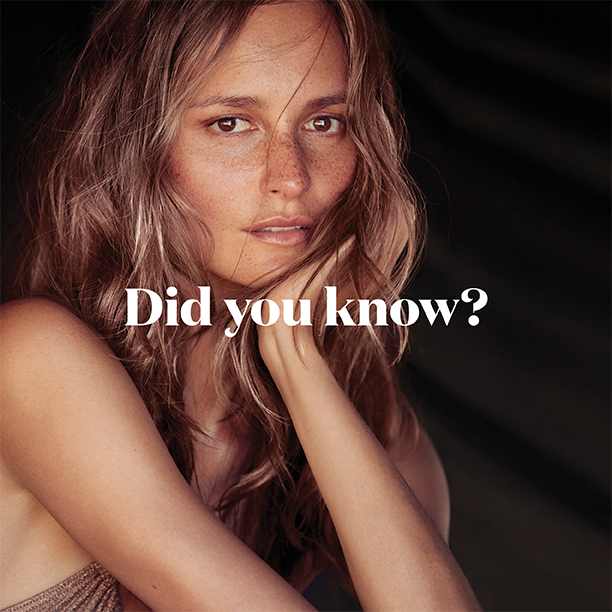 For healthy skin
The benefits of gentle daily exfoliation
As you age, your skin's natural exfoliation process is less effective. Pairing our endota New Age™ Peptide Firming Moisturiser with out Glycolic Exfoliating Cleanser or AHA Renewal Cleansing Gel removes the surface layer of dead skin cells and helps brighten your complexion and minimise the appearance of fine lines and wrinkles. Exfoliation can also help infuse the active ingredients in serums and moisturisers. The importance of wearing an SPF daily
Wearing an SPF daily will help protect against collagen
breakdown, which can also trigger enlarged pores & will help to prevent the signs of premature ageing.
Ritual
Apply Peptide Firming Moisturiser to the cleansed, toned and exfoliated skin of the face and neck, with light upward strokes orning and night, avoiding the eye area. Follow with endota New Age™ SPF 50+ sunscreen during the day. __br__ __br__ Combine our scientifically advanced Peptide Firming Moisturiser with the clinically-tested effectiveness of our Peptide 8 Hyaluronic Serum to deliver targeted anti-ageing results.