Meet the trial jury
Three women, three ages, and three very different skincare stories.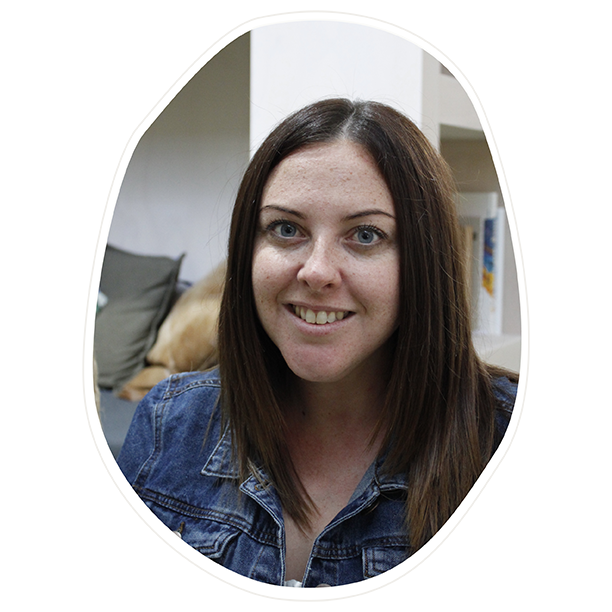 Introducing Sarah
In her early thirties, Sarah is our youngest road-tester. Not overly concerned about ageing, Sarah likes to experiment with skincare but hasn't formed any long-term commitments as yet. Hydration, texture and pigmentation are her primary focus.


Have you always used a good skin regime?
It's been inconsistent – usually more in reaction to things like blemishes. If I don't see immediate results I won't stick with it.
How much would you spend per month on skincare?
Around $30.

Have you spent a lot of time outdoors / in the sun?
I love being outdoors and probably haven't used as much sunscreen as I should. At 28 I started to notice sun damage, and do want to try to slow down the ageing process if I can.

Do you believe the claims made by skincare companies?
As a general rule, I do. But I like to road-test products myself before giving them the green light.

What do you know about endota's skincare products?
They're innovative and trustworthy, with natural, organic Australian ingredients that feel good on my skin.
Introducing Kendall
Kendall is a busy mum with a simple beauty routine. She noticed changes to her skin from age 34 onwards, since having children. Kendall is a strong believer in natural skincare that is ethically sourced and responsibly made.

What are your primary skin concerns?
Fine lines, wrinkles, hydration, stress, dark circles, elasticity. What I do want is a glow that comes from radiant skin and healthy innards.

Have you ever had or contemplated cosmetic surgery or fillers like Botox?
I'd rather set fire to my own hair than contemplate that!

How much would you spend per month on skincare?
Maybe $20 – that's not much is it?

Did your mother take good care of her skin?
If by 'good care' you mean using a thick moisturiser at night, then 'yes'.
However, I'm conscious that each generation knows more than the last so perhaps she may have made some different choices with different information available to her.

Do you see skincare as a worthy investment?
Yes, but in equal measure with my overall health and wellness. You can't have one without the other.

What do you know about endota's skincare products?
I believe their overall philosophy is about sourcing and combining as many products from nature as possible to achieve better skin health.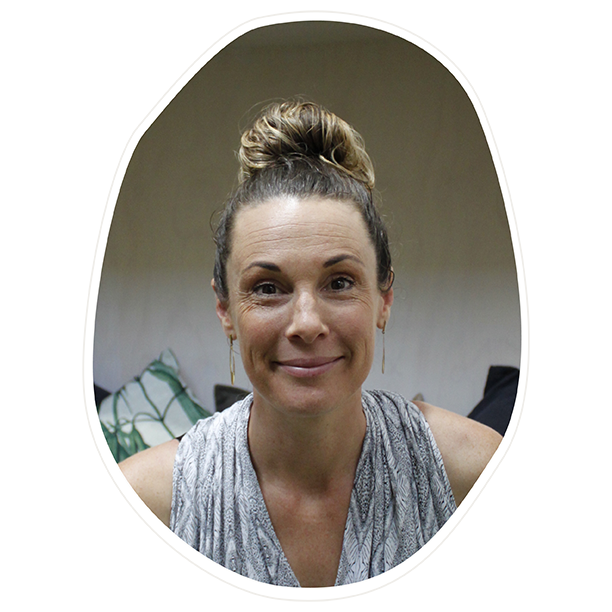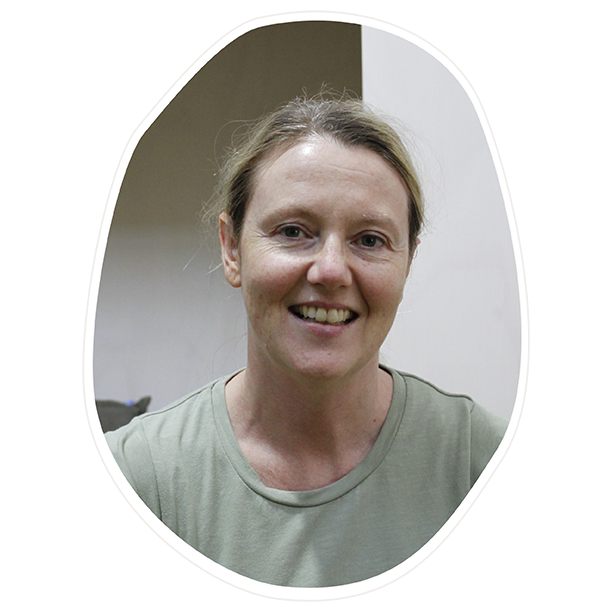 Introducing Janette
And finally, Janette's story – a skincare enthusiast who loves sun, sport and serums – now proudly 50.

Janette has invested in facials and beauty treatments, adopting a proactive, anti-ageing skincare regimen since her twenties. In recent years, she's experienced visible changes to her skin due to menopause. Having a history of skin cancer in her family, Janette never goes anywhere without a hat and high factor sunscreen.

What are your primary skin concerns?
Fine lines, wrinkles, hydration, stress from poor sleep, skin plumpness and texture.

Have you always used a good skin regime?
From my twenties, I invested in regular facials and have used different treatments depending on my skin's needs. Or when I had my son, I'd give them to myself at home by investing in a great mask. As I've aged, I have adjusted my regime, introducing eye creams and active skincare products. Once I find something I like that suits my skin, I tend to use everything I can get my hands on in that brand.

Have you ever had or contemplated cosmetic surgery or fillers like Botox?
I believe in ageing consciously and gracefully, not using any invasive treatments. Ageing is a privilege and I'm proud to be 50. Being healthy and happy are way more important.

Do you believe the claims made by skincare companies?
I wouldn't take much notice of any claims that don't have the 'clinicals' to back it up. I think you need to have your own opinions on what works for your skin. Skincare is an investment in yourself. There are no quick fixes – the earlier you start, the better your skin ages.

What do you know about endota's skincare products?
I've been an endota regular for about 10 years. I'm currently loving their New Age range with its active ingredients. The Peptide 8 serum would have to be one of my all time favourites. There is nothing better than a hydrating serum to make your skin feel amazing!

New Age dawns with the power of peptides
At endota spa, we believe in working with nature, not against it, to reveal your skin's best age. In Australia, the sun is unrelenting and so unsurprisingly, UV rays account for 80% of skin damage. For those of us who lived through a generation when skin protection wasn't paramount, our skin is showing the effects now. It's therefore completely understandable to seek out skincare solutions that can help us reveal and celebrate the age we are, not the age our skin simply looks. The endota New Age™ range has been extensively researched and scientifically designed to correct the visual signs of premature ageing caused by environmental stressors. Harnessing the power of peptides, our New Age skincare range can help you live confidently and age consciously.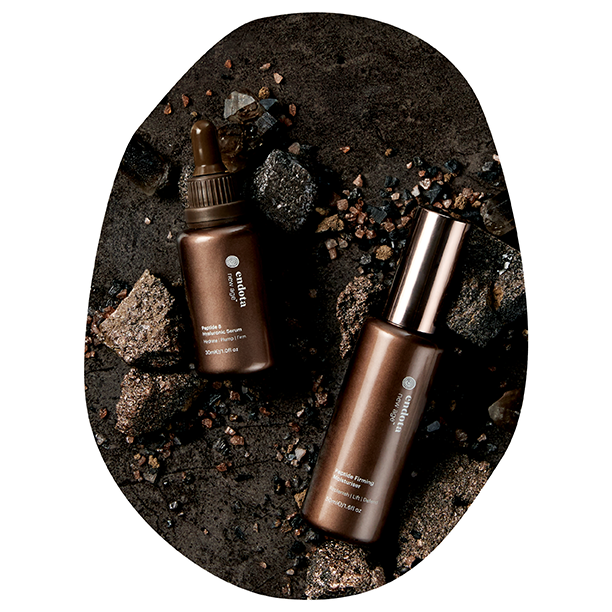 What are Peptides?
Peptides are small chains of naturally occurring amino acids. Peptides, in turn, form proteins like collagen. Collagen is an integral component of firm and plump skin. And without peptides, it can't be produced. The role of protein in the body is very important, as protein forms part of every cell, tissue and organ, so you need to have a reasonable daily intake through protein-rich foods. Specialised proteins can turn into enzymes, antibodies and hormones.

How will peptides rejuvenate my skin?
Peptides are what your skin needs to remain structurally intact. They are the building blocks of skin. As we age, peptide production declines and skin loses firmness, resilience and the ability to generate new skin cells. Abundant research has proven that reintroducing peptides topically can help to revitalise skin texture through structural reformation. As your skin regains its structure, firmness improves, skin tone becomes more even and lines become less visible. Instead of being synthetically formulated like the majority of products on the market, the peptides in endota spa's New Age range are derived from botanical stem cells, meaning your skin is more likely to accept and absorb their presence.

To introduce the power of peptides into your skincare ritual, we recommend the endota New Age™ Peptide 8 Hyaluronic Serum. This advanced formula will dramatically reduce fine lines and relax wrinkles while increasing skin's hydration and clarity for a more luminous complexion. Fast-acting with antioxidant-rich botanical stem cells, the serum helps protect against free radicals to preserve skin vitality. The powerful sodium hyaluronate visibly plumps and smooths, delivering essential moisture.

Peptides are just one component of an effective, high-performance skincare routine, so discover the complete New Age range of revolutionary treatments on our website.
Golden years on the silver screen
Hollywood doesn't have the best reputation for celebrating age. In most blockbusters, male stars in their forties, fifties and even sixties are continually paired with female co-stars that are decades younger. Mature women have always seemed to be cast as overbearing matriarchs rather than the ageless heroes of their male counterparts. Occasionally though, Hollywood gets it right. We've picked some of the best films that celebrate ageing and explore the positive possibilities of living a full life that isn't diminished by the insecurities of youth, or harried by the expectations of starting a career, getting married or having a family. These films explore the joys of existence after one has already achieved what society expects, and how a more unconventional attitude can lead to absolute fulfilment.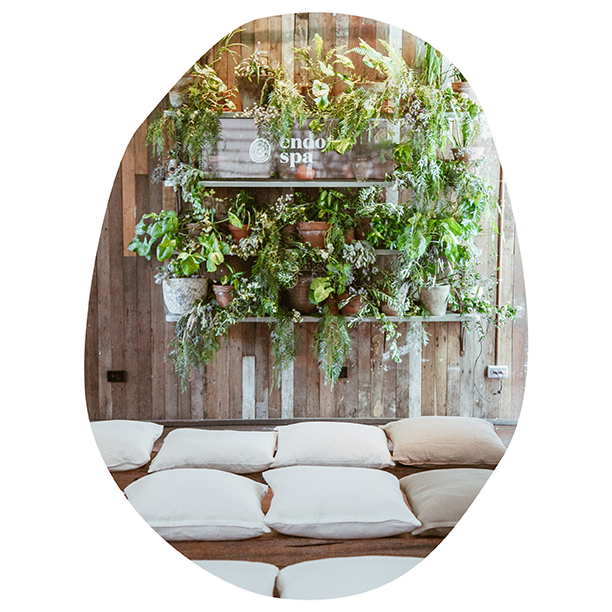 1. 20th Century Women
Take a visual trip back to Santa Barbara in 1979 where we meet the forward-thinking Dorothea, a mother in her 50s played by the sensational Annette Benning. She lives with her son Jamie and an unconventional family of tenants in their dilapidated mansion. Drenched in the egg yellows, burnt oranges and peppermint greens of the decade, this arthouse style film explores the questions that come with each phase of age. An homage to the Seventies before the beginning of mass consumerism, visions of punk and glam rock are spliced with overtones of new wave feminism, art and literature. The film is daring in its exploration of female sexuality and reproduction, especially as much of it is discovered through the eyes of a teenage boy. Perhaps the most powerful takeaway from this intense and thoughtful drama is to remember that 'Age is a bourgeois concept'.

2. Under the Tuscan Sun
Start planning your trip to Europe, because this movie will inspire you to venture into the Tuscan countryside. Directed by Audrey Wells, the film stars the gorgeous Diane Lane as Frances, a recently divorced middle-aged writer who has understandably lost her lust for life. Relocating from America, she takes on the seemingly impossible task of renovating a derelict Italianate villa in sunny Tuscany. Muddling her way through home improvement and new romance, Lane presents a wonderful example of honest, mature beauty. Unlike some of her industry contemporaries, her character lines and wrinkles are in fact visible. The strength of character that comes through after her particularly harrowing life experience is also admirable. Keep an eye out for wonderful scenes with the stunning Lindsay Duncan as an overdramatic actress trying to reclaim her former silver screen glory.

3. Something's Gotta Give
If nothing else, this Nancy Meyers film is worth watching for the genius and magnetism of Diane Keaton. She is the true embodiment of a woman comfortable with her age, conscious of her appeal and celebratory of her achievements. While her character in the film is modest, Jack Nicholson typifies himself as an ageing Lothario only interested in dating younger women, namely, Diane Keaton's daughter. This opens up the dialogue into the injustices of older, unattached men being congratulated as successful bachelors, while unmarried women of the same age are considered old maids or spinsters. Nicholson's purposefully repugnant character is offset by the beautifully chiselled Keanu Reeves, a young and handsome doctor with eyes for Keaton's character. Set in the expensive Hamptons, the white linen outfits, natural fibres and beach scenes make it feel like you're on a luxurious weekend away. The final message though is a powerful one, that men who try to reclaim their youth through the pursuit of women half their age are missing out on the complex beauty and wisdom of their divine female peers.

4. Harold and Maude
An existentialist study of life and love knowing no bounds, least of all age, Harold and Maude is a critically acclaimed 1971 black comedy. We follow the intense and tumultuous relationship of young Harold, a bored rich young man on the cusp of adulthood, and Maude, a vivacious 79 year-old with an infectious wild streak. Through an unlikely friendship, the emotionally repressed and death-obsessed Harold can't help but give in to Maude's unrelenting celebration of life. Daisy Gordon is brilliant as Maude, who in an early scene, is discovered life-modelling for an ice sculptor so she can, in her words, 'remind him of the contours of the female body.' Equally captivating to watch is Vivian Pickles as Harold's mother, a fashionable high society maven who considers his obsession with death a mere amusement. Featuring a warming soundtrack by Cat Stevens, this is a thoroughly enlightening and entertaining romp through strange romance and the acceptance of mortality.

5. The Best Exotic Marigold Hotel & The Second Best Exotic Marigold Hotel
As visual feasts of colour and culture, these much-loved, feel-good films follow the lives of a group of retirees who decide to depart dreary England and take up residence in the exotic resort setting of India's Marigold Hotel. Run by the overzealous and charismatic Dev Patel, the hotel becomes home and host to a who's who of English thespians. The cast stars the amusingly genteel Bill Nighy, the ever-poised Judy Dench and a crotchety Maggie Smith. Through a series of parallel stories about relationships, both the original film and the sequel show us that it is never too late to discover new places, change your attitude, find new vocations and even find new love. Incredibly heartwarming and at often times hilarious, these definitively British romantic comedies will make you look forward to those twilight years.