Breathe in… and out. And every time you do, let the benefits of this 100% pure essential oil combination help you relax. Eucalyptus, lemon and lavender work together to revitalise your senses and soothe your spirits.
Details
You can't underestimate the positive impact of taking time to take a few deep breaths. This 100% pure essential oil builds on that idea, with a soothing aroma that offers relaxation and revitalisation in equal measure.
Combining fresh, tangy eucalyptus and lemon with soothing notes of lavender, you'll feel entirely at ease as this oil blend works its wonders. Add it to our endota Essential Oil Burner or Diffuser and fill your space with some extra tranquility. Breathe in, breathe out, breathe easy.
the ritual
Add a few drops of Breathe essential oil to our Essential Oil Burner or Diffuser and let it fill your space.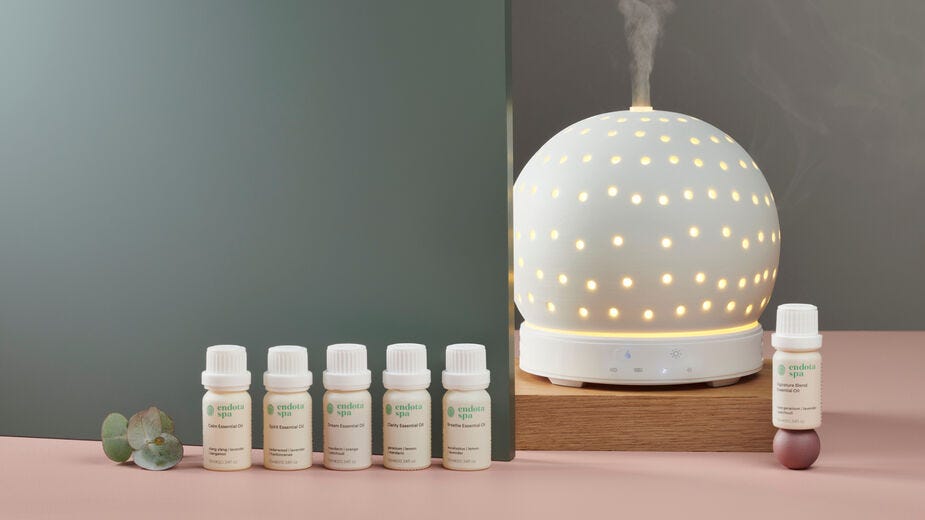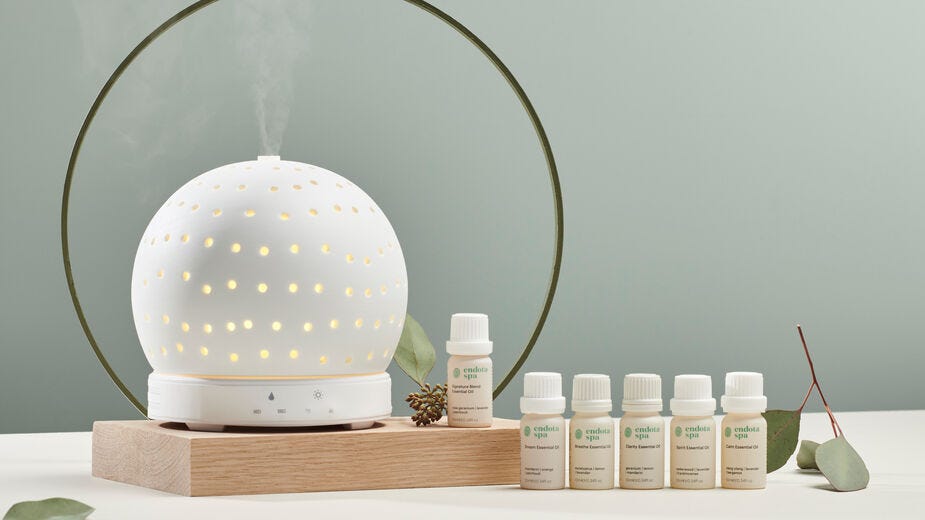 where it fits
Any time you're seeking some extra relaxation.