Embrace the warm, earthy aromas of this soulful blend of 100% pure essential oils. The perfect companion to spiritual practice, yoga or meditation.
Details
Complement your spiritual flow with a tranquil aroma – courtesy of our Spirit blend. The 100% pure essential oils of cedarwood, frankincense and lavender work together in harmony, relieving stress and helping you to focus your mind when it matters most.
An ideal companion for spiritual practice, meditation, or yoga, just a few drops in your endota Oil Burner or Diffuser will fill your space with a warm, earthy and inviting aroma. You'll feel calm, centred and clear in your intentions.
the ritual
Add a few drops of Spirit essential oil to our Essential Oil Burner or Diffuser and let it fill your space.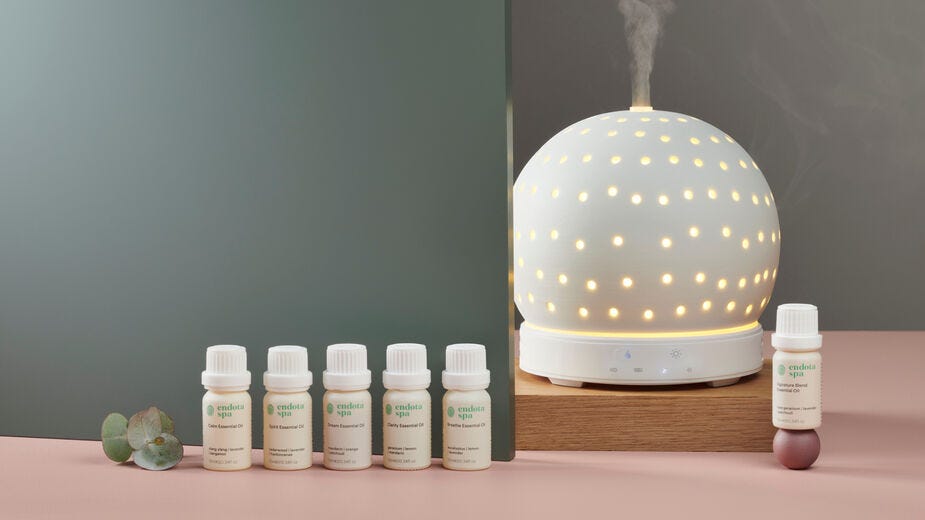 where it fits
When you're looking to centre yourself through spiritual practice, meditation or yoga.