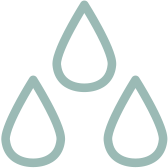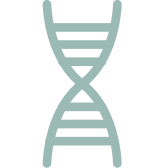 The dynamic duo for ageing skin – a two-step microdermabrasion and peel treatment that resurfaces and restores your complexion, leaving you with plumper, firmer and younger-looking skin.
Details
Good things come in twos. Our luxury, spa-quality microdermabrasion and peel treatment will help transform your ageing skin (all from the comfort of your home). Like the perfect couple, our polish and peel set work together to resurface and supercharge your skin for a smoother, brighter complexion. This revolutionary treatment is formulated with heat-activated, micro-polishing crystals and gentle lactic acid to effortlessly exfoliate your skin, improving tone and texture. You'll also enjoy all the skin-plumping benefits of peptides, collagen-boosting vitamin e and age-defying retinol for an all-in-one anti-ageing skin saviour.
the ritual
Step 1: With damp hands, apply a thin layer of the polish to dry skin. Lightly massage it into your skin using upward strokes for 1-2 minutes (avoiding the delicate skin around your eyes). Leave it on to work its magic.
Step 2: Spread a thin layer of the peel right on top of the polish (be careful around the eyes again) and leave it on for 1-2 minutes. Use warm water to rinse it all off, revealing a healthy glow.
where it fits
1-2 times a week after cleansing as the second step in your skincare ritual. Make sure you follow up with New Age Mineral Protect SPF 50 Sunscreen if you're heading out for the day – your skin might be more sensitive to UV.