The Love Language of Giving and Receiving Gifts
When Gary Chapman first introduced the world to the five love languages in 1992, he offered countless people the gifts of understanding and clarity. A clearer picture for how they like to express love – and how they like to receive those expressions in return as well.
One of those five love languages is gifting. And while, on a superficial level, it might seem like this love language is preferred by those who enjoy being spoilt by material things, there's so much more to gifting than the gifts themselves.
What does the gifting love language look like?
Someone who speaks the love language of gifting is likely to rarely show up empty-handed. These tokens are what Chapman refers to as 'visual symbols of love' – and the act of love is not necessarily in buying or making it beforehand, but in presenting it to a partner, friend, family member or co-worker to show we care.
Those of us whose primary love language is gifting can always be counted to remember dates of significance, such as birthdays and anniversaries. Holidays like Christmas and Valentine's Day are just as exciting – but these generous romantics will find reasons in just about any day to give their loved ones gifts.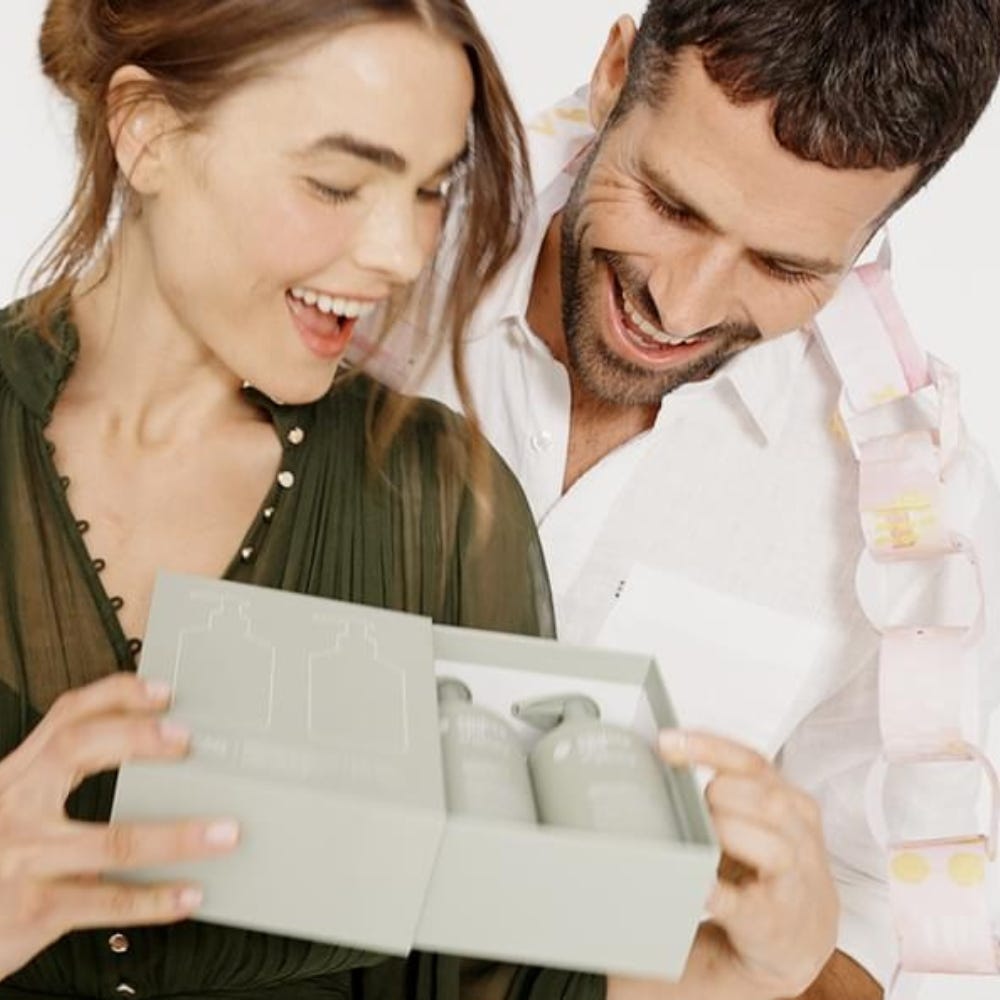 How do I know if this is my love language?
If your primary love language is gifting, then you're likely to be the sort of person that loves bringing your loved ones tangible items. And we don't just mean the big, flashy, expensive gifts, either. Little tokens to show that you care and are thinking of them are usually fulfilling enough. Flowers when you're catching up with someone special. Gifts of self-care, such as candles or a face mask, if you know they've been stressed. Even a little trinket that you found while out and about that reminded you of someone. You see the gesture of gifting as a sign of thoughtfulness and genuine love.
In the same way, you're likely to be just as touched if somebody presents you with a gift. You see the time and effort that a partner, friend, family member or colleague puts into thinking of a present you'll like as the true token of their love and care. And you're likely to be touched by the act of receiving the gift, rather than what's hiding under the ribbon and wrapping.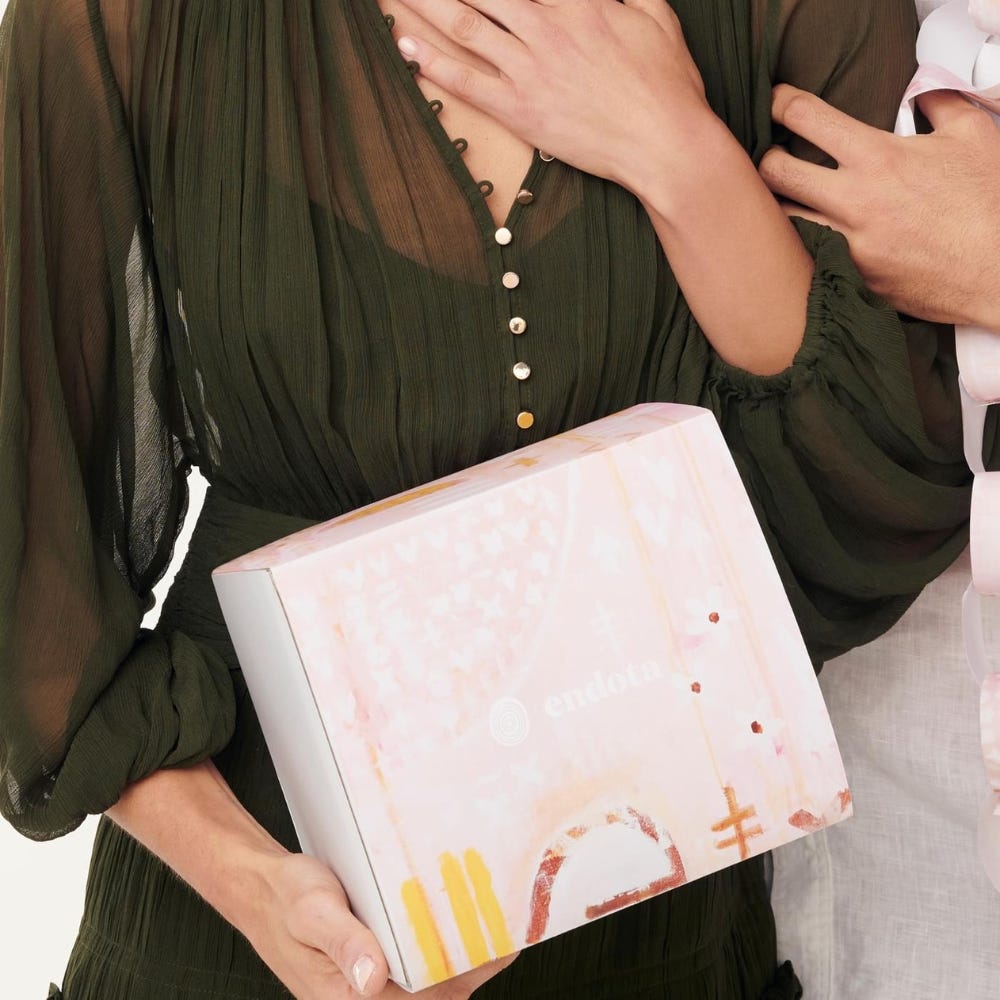 How can I make someone who speaks this language feel loved?
Those whose primary love language is gifting are all about the sentimental value that comes attached to a gift. So if you're looking to make someone special feel extra loved, try finding a way to include a personal element to what you're gifting them. That doesn't necessarily mean branding the gift with their name, though. Simply being attentive to the things your loved one likes and values – then demonstrating you've put the time and effort in to reflect that – can really make them feel loved.
If they're a passionate foodie, you might want to cook them something – chances are they'll really appreciate that you went to the effort for them. And if there's no greater gift than the gift of choice, a Gift Card with a personal message makes for a present that's as foolproof as it is thoughtful.
What about gifting as a form of self-love?
Gifting is a wonderful dominant love language to have when it comes to showing love to yourself. While the act of giving will feel like its own form of self-care, you can choose gifts that add an abundance of positive physical and mental benefits as well. Like making yourself a self-love gift box that combines your favourite skincare products. Or finding time amongst the busyness of everyday life to gift yourself a spa treatment.
In short, you don't need to be offering presents to other people to nurture your love language. And that is a gift all of its own.
Curious to find out more about the other Love Languages? We introduced them here.