Glow from within by treating both your body and skin with the Surrender Spa Package
---
If you're new to facial and body treatments, or just want to bliss out for 75 minutes… the Surrender Spa Package is a wonderful way to let it all go.

Taking elements from two of our most loved treatments, the Organic Relax massage and Organic Infusion facial, this treatment package is designed to give your skin and body a gentle break from everyday stress.

"By combining these two treatments, we're focusing on relaxation and bringing harmony to the mind and body," endota National Education Coordinator, Kimberley Conboy says. "Getting to experience it all in one treatment session, really is a treat for all the senses. We combine the use of essential oils, organic skincare and soothing massage movements to lower stress levels."
Slowing down from head to toe
---
The treatment begins with the massage, treating your back and legs using a sequence of soothing strokes and warm jade stones to ground and centre. This signals to your body that it's time to unwind and let go of tension and stress.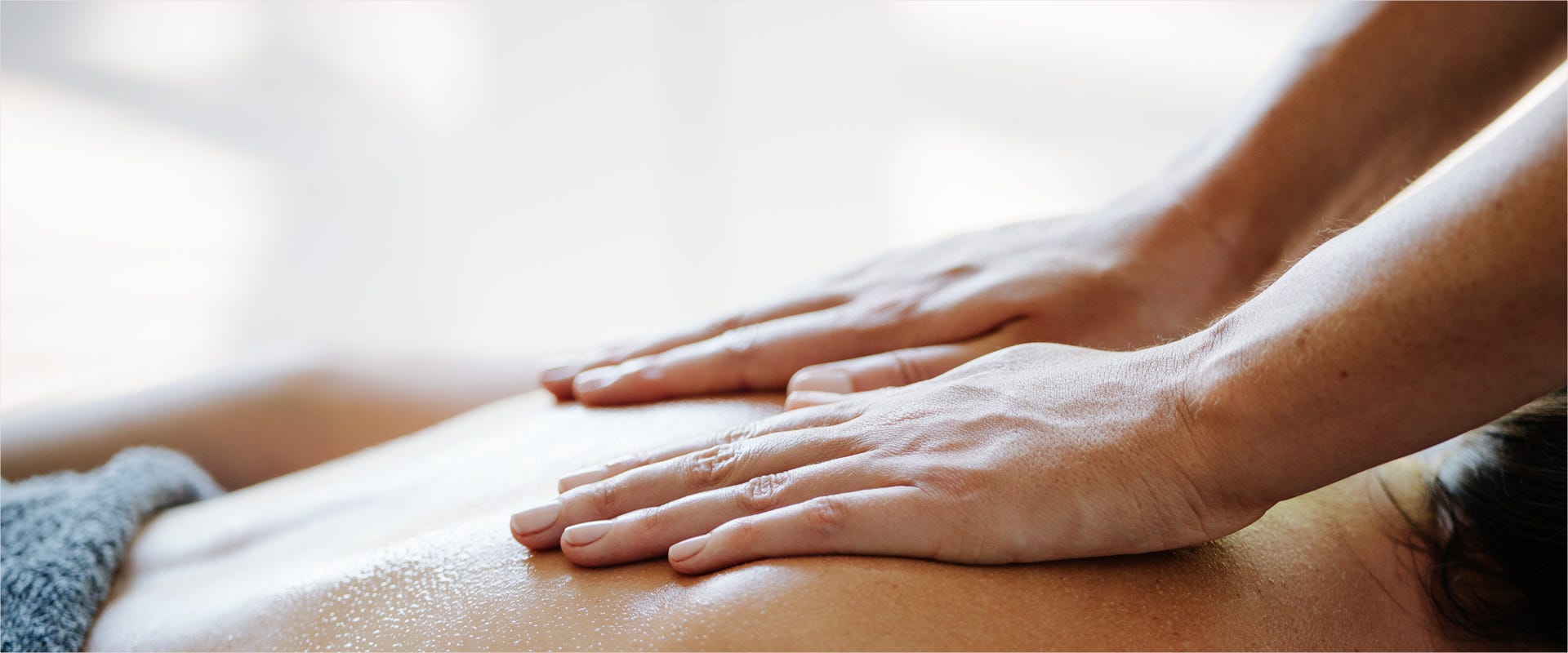 Delving deeper into the power of massage, our in-spa study shows some immediate effects on both a person's physical and emotional state after having an Organic Relax Massage. When asked to rate how they felt before and after their massage, women reported:
reduced perceived stress levels

reduced muscle tension

feeling more balanced and connected with themselves in mind and body

feeling more relaxed, regardless of their emotional state prior to the massage
And those that indicated they were 'stressed' gained the most benefit. These women showed the greatest shift in their self-reported emotional state and the greatest decrease in heart rate during the massage. A drop in heart rate indicates that's body's relaxation response is kicking in, and in this state your body has the opportunity to rest and recover.

So after your body and mind has had the chance to truly relax, the treatment continues. Your therapist will use endota Organics products that are tailored to your skin's specific needs. You'll enjoy a facial massage using jade vitality rollers. This helps to infuse active botanicals and antioxidants from the products into the skin and boost hydration.
"By having the back of the body treated then the face, you can get more of a rounded feeling of relaxation throughout your whole body," Kimberley says. "The treatment length also allows you to really switch off, breathe deep and relax."
Gentle enough for everyone
---
If you're new to treatments or have sensitive skin, the Surrender spa package is the perfect way to introduce your skin to salon-quality products, with the added element of relaxation. Kimberley says it's suitable for all skin types, so gentle enough for everyone to enjoy.

"Nourishment and rebalancing are the main benefits of this treatment. The organic ingredients help give back to the skin what could be missing, helping to regulate healthy oil production." It's also the perfect introduction to the endota experience, engaging both the mind and body for holistic self-care that treats the skin as it feeds the spirit. "You'll experience relaxed, soothed muscles and hydrated, balanced and relaxed skin," Kimberley says. "Massage stimulates the circulation system and calms the nervous system for a beautiful feeling of wellbeing. You walk out feeling like you're floating."

In terms of post-treatment care, you should drink lots of water to keep your hydration levels up and assist the lymphatic system. The lymphatic system helps flush and filter out toxins in the blood, and massage gets it moving. For the face, you'll want to leave cleansing and moisturising until the next day, and avoid exfoliating for the next 5-7 days.