Facials Perth
---
In one of the most remote yet liveable cities in the world, rejuvenate your body, mind and senses with a replenishing Perth facial. Known for its beautiful natural surroundings, Perth is also home to a host of wellness activities to calm the senses. Perth endota offers a memorable day spa experience within a peaceful wellness sanctuary, providing an escape from daily life.
Perth facials
---
Whether you want to brighten your complexion, restore and strengthen skin, or seek a proven anti-ageing treatment, we have a Perth facial to suit your needs and skin concerns. We take the best from nature with our range of botanical and antioxidant serums and complement these with our exclusive clinically proven high performance facial treatments. Enjoy taking time out from life's busyness in a tranquil oasis created for reflection, relaxation and self-care. You will love the benefits of an endota Perth facial.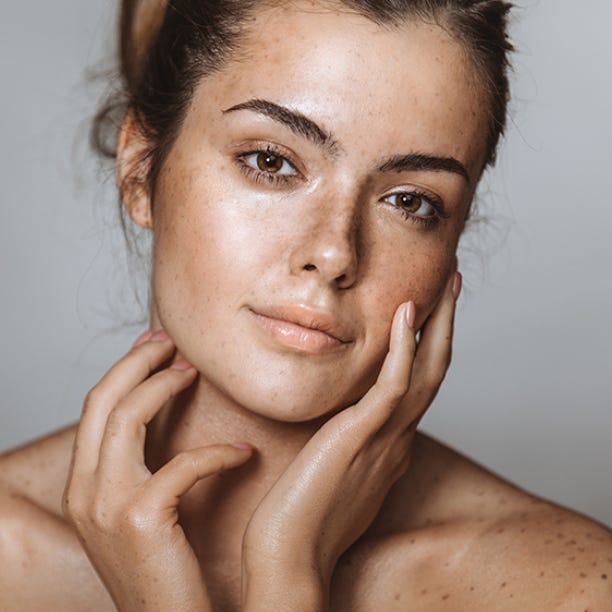 Face Peels:
Select one of our Perth facial treatments with a signature facial peel to help diminish dullness, or minimise fine lines and wrinkles – leaving your complexion bright, clear and more evenly textured. Our professional glycolic acid peel acts as a chemical exfoliator, lifting spent skin cells for younger and smoother looking skin.
Based on your individual skin type and desired outcomes, our expert therapists can help you achieve the results you are looking for from our range of anti-ageing, brightening or clearing clinical peels. Love the feeling of radiant, more rejuvenated skin that is well hydrated and free of impurities with a Perth endota spa facial.
---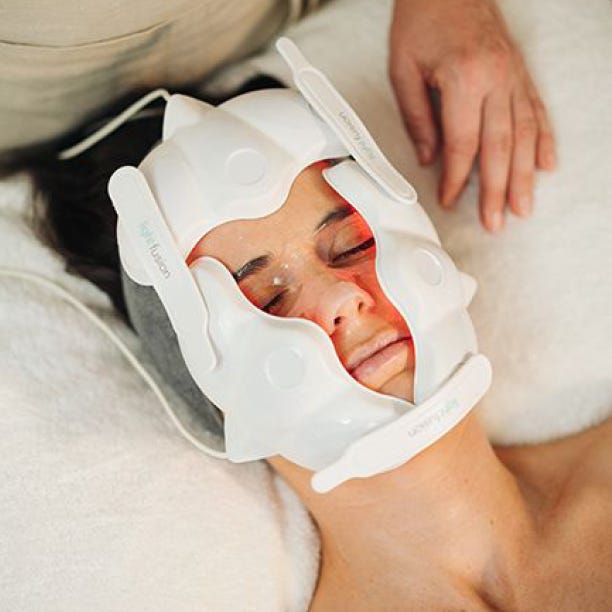 Light Therapy:
Oxygenate your skin and reduce the appearance of damage caused by acne, inflammation and ageing with our Light Therapy (LED) high performance treatments. Best used in combination with other therapies that exfoliate and moisturise the skin, Light Therapy (LED) encourages the body's natural cell processes to restore and repair the complexion. The LED light used in this treatment does not contain ultraviolet rays, making it safe to use as part of a regular skin renewal regime.
As your skin's cells age, the natural renewal process slows down. A Perth facial including Light Therapy (LED) is a non-invasive treatment that encourages collagen and elastin generation, reducing fine lines and promoting a beautiful plumping and skin-firming result.
---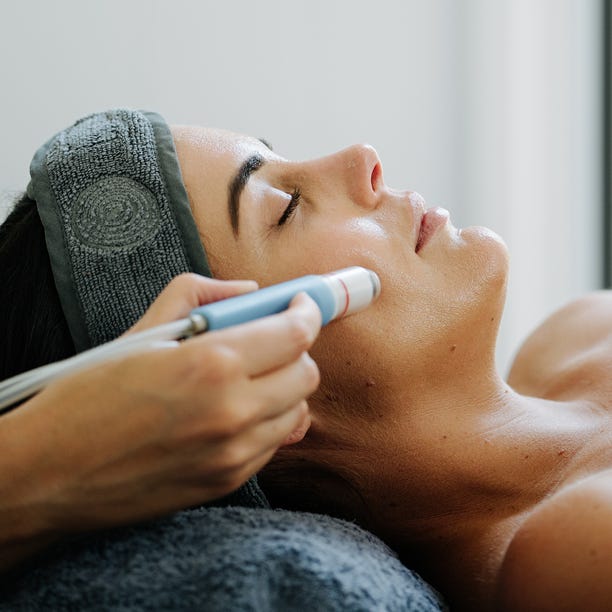 Hydro-Microdermabrasion:
Renew your complexion with a Perth facial that includes a hydro-microdermabrasion resurfacing treatment. Our specialised diamond exfoliating tip lifts and vacuums spent skin cells while infusing moisture simultaneously.
Relax in the experienced hands of our endota expert therapists whilst our advanced hydro-microdermabrasion treatment unclogs pores and helps to reduce acne, dry skin, scarring and wrinkles. Your appointment includes a professional skin consultation to determine the most suitable skin renewal solutions for your specific needs. Leave your treatment feeling revitalised with radiant skin that exudes confidence and encourages you to reconnect with your 'best me'.
---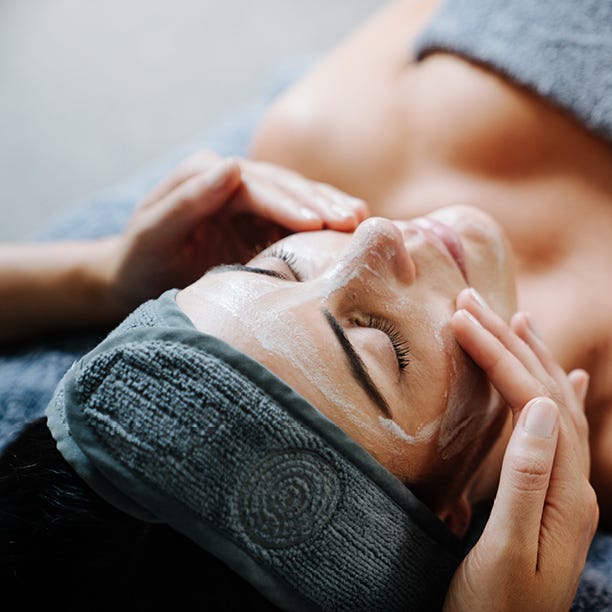 Natural and potent skincare:
Love the feeling of well-nourished, healthy skin. We offer a range of Perth facials that blend our endota Organics™ or New Age™ skincare ranges with time out to relax and restore your whole being. Enjoy the aromatic atmosphere as you unwind and awaken the senses with the revitalising qualities of natural botanicals and antioxidants.
Nourish your skin with naturally sourced ingredients that are COSMOS certified and include organic oils, fruit acids, vitamins and minerals. Rediscover a healthier glow to your skin with a Perth facial that embraces the best of nature as part of a complete skincare regime.
Good skincare is essential to feeling and looking your best. Feel replenished with a facial and spa experience that provides some much needed 'me time' – a chance to renew your body and mind.
Our facials can be tailored to your skin's needs and desired outcomes. Whether you are looking for Light Therapy (LED), Hydro-Microdermabrasion, or simply some time for relaxation with excellent results, we have a facial that will leave your skin hydrated, healthy and more youthful looking. For the most enjoyable day spa experience, our facials can be combined with other massage and beauty treatments. Feel wonderful as each treatment helps to purify, revitalise and renew your body and mind.
Treatment prices may vary between Perth endota spa locations.
Select a Perth facial experience
---
Find a Perth facial near you
---
Perth Gift Cards
---
Share the gift of time
Perfect for the person that is always looking after everyone else. Say 'thank you' with a gift of love on that special occasion with a Perth massage endota Gift Card. Gift cards are available for purchase online and are welcome at all endota spa locations.