day spa Burnside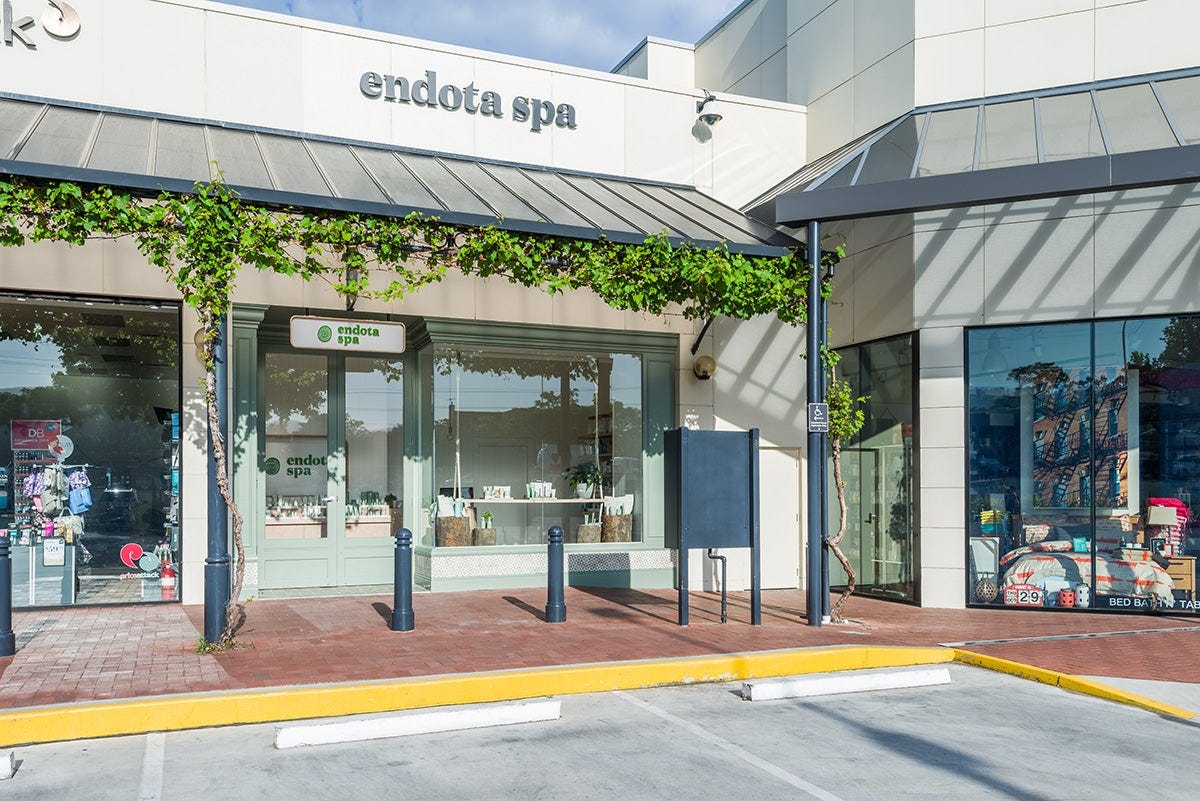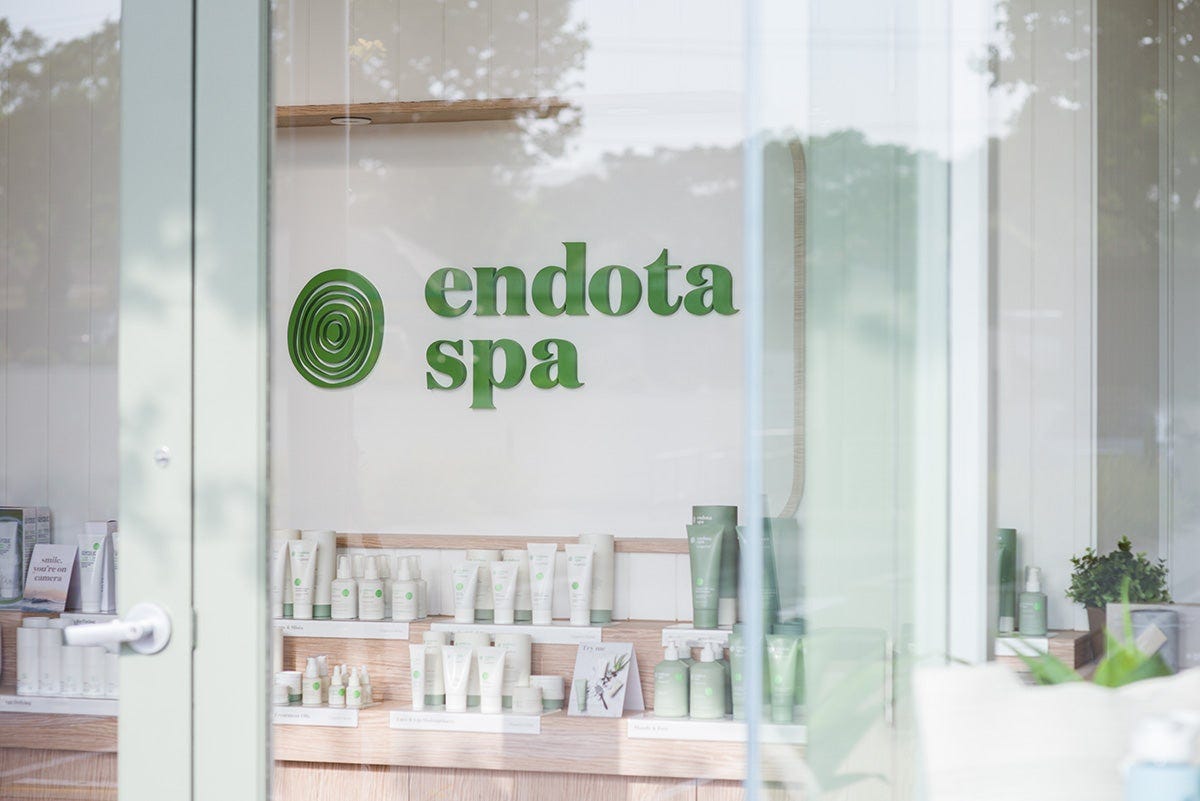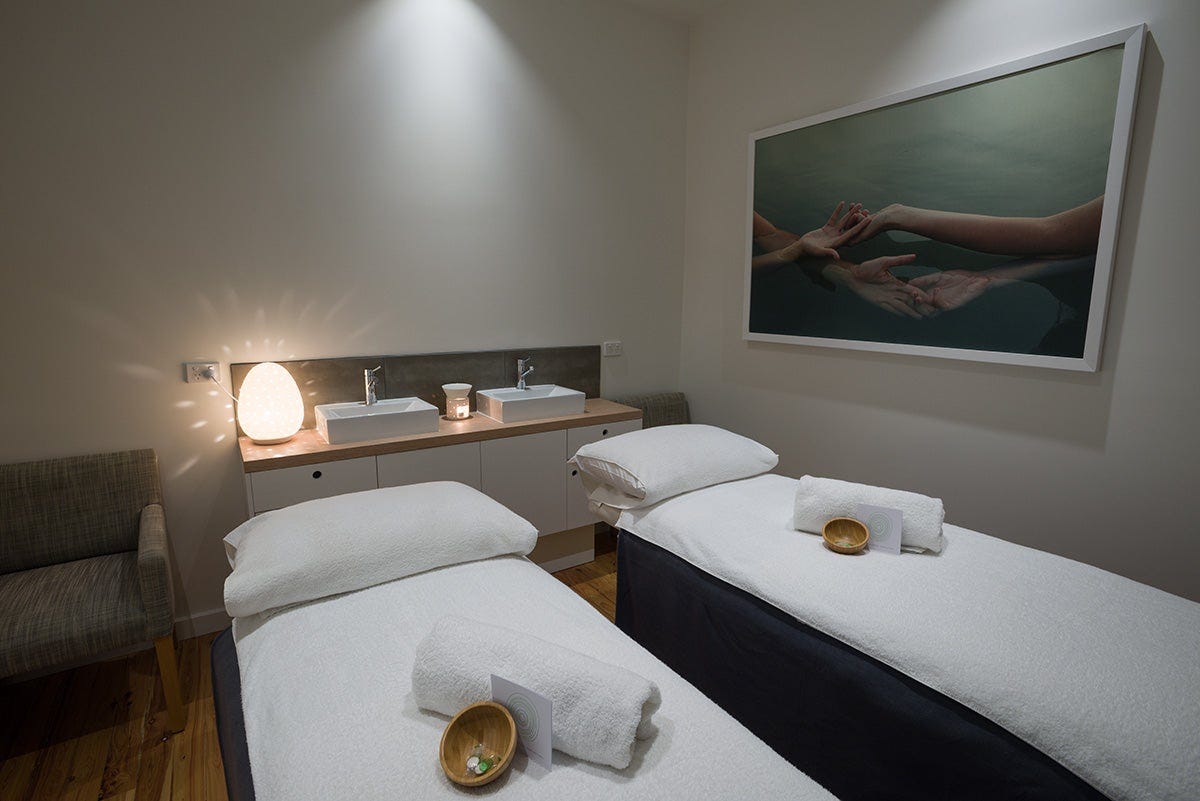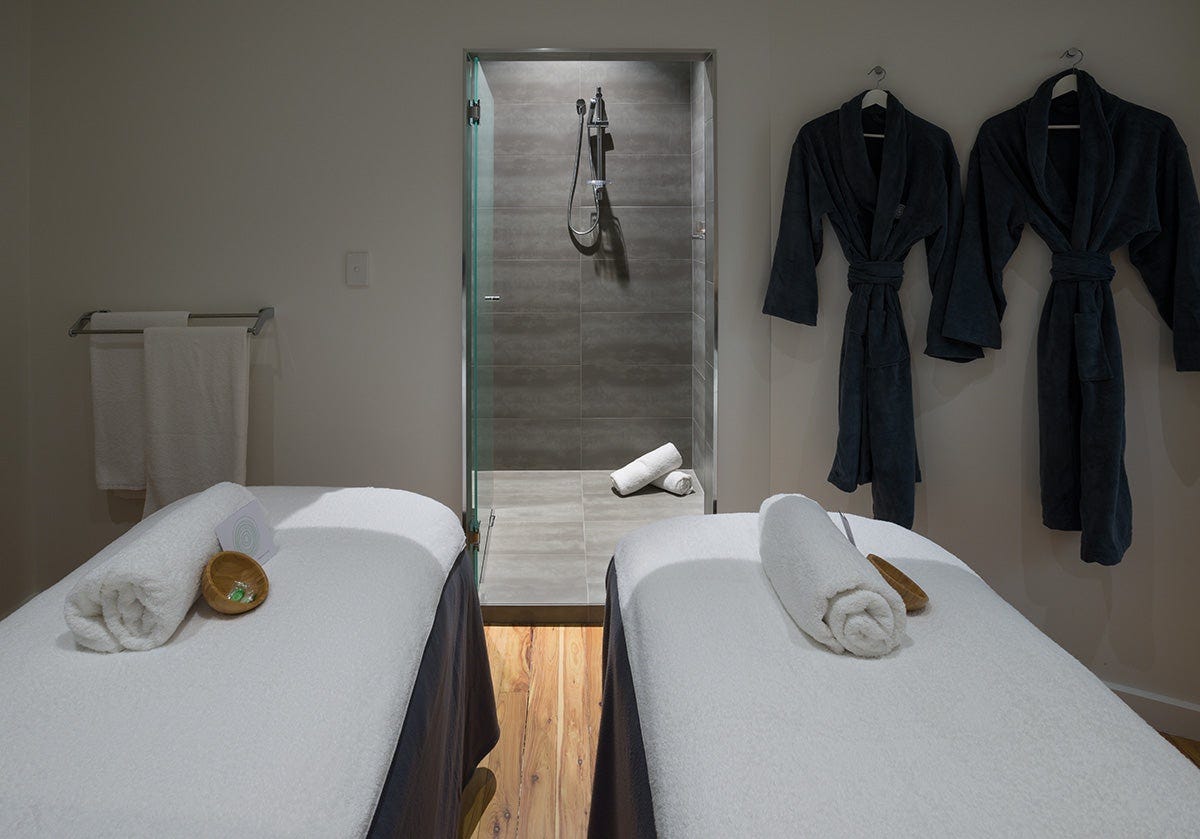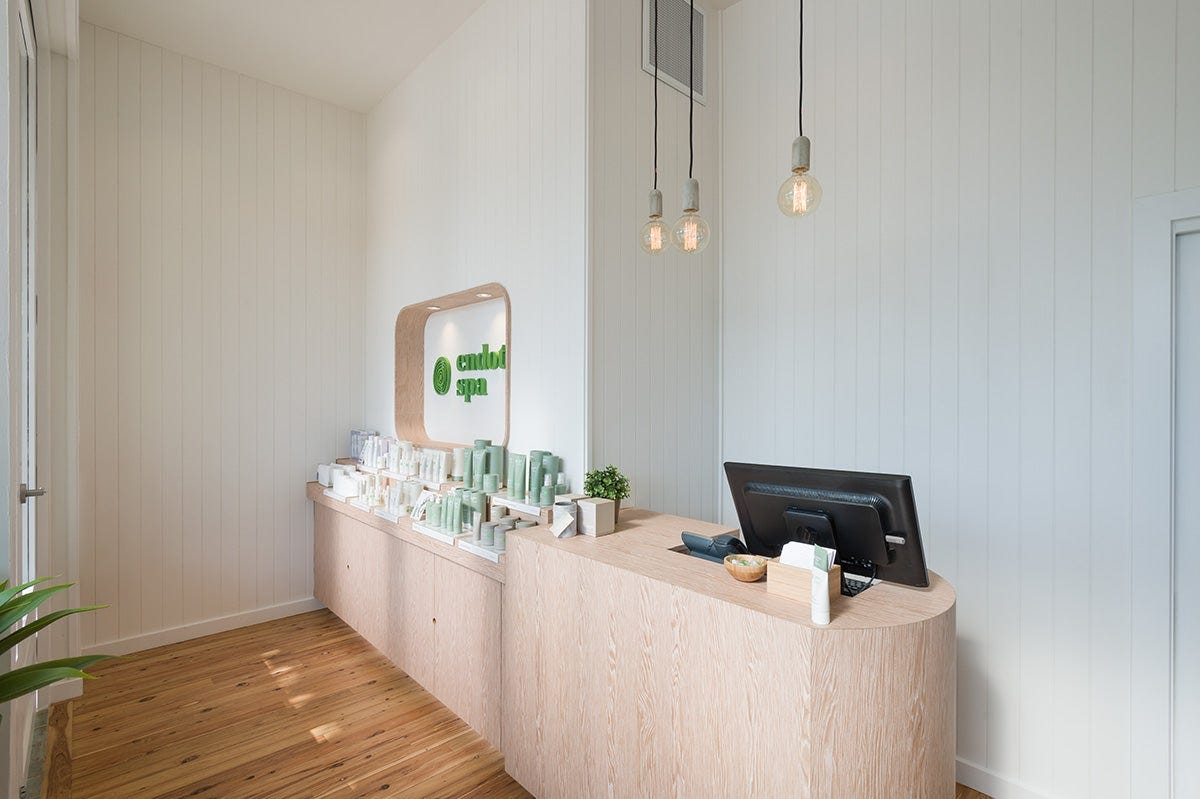 Burnside Village, Shop 71, 447 Portrush Road Glenside, SA 5065
Opening Hours
Monday

09:00 - 17:30

Tuesday

09:00 - 17:30

Wednesday

09:00 - 17:30

Thursday

09:00 - 21:00

Friday

09:00 - 17:30

Saturday

09:00 - 17:00

Sunday

closed
Discover endota spa
Burnside
Burnside Village • Glenside • Kensington Gardens • Glen Osmond • Wattle Park
---
View our Christmas opening hours here.
endota day spa Burnside is your special retreat for nurturing and replenishment in the beautiful eastern suburbs of Adelaide, much loved and supported by our local clientele.
Allow yourself some 'me time' away from the cares and stresses of everyday life. Recharge your energy and renew wellbeing from our range of treatments, including massages and facials, spa packages and beauty therapies.
You'll find endota day spa Burnside conveniently located in South Australia's premier shopping centre, Burnside Village, with ample free parking available directly in front of the spa. Enjoy this quiet, tranquil sanctuary tucked away from the bustling crowds and reconnect with your 'best me' today.
You're in good hands
Each of our senior experienced therapists at endota day spa Burnside have a reputation for delivering the highest quality treatments. Experience one of our Organic Infusion facials, or customise a treatment to suit your needs with our advanced high performance facials, including hydro-microdermabrasion, Light Therapy (LED) and clinical facial peels:  achieving the most pleasing, transformative results. Your caring professional team at endota day spa Burnside are also renowned for relaxation massage, remedial massage (with private health rebates available on-site), pregnancy massage and soothing stone massage.
Our menu of treatments extends to body wraps and scrubs, manicures and pedicures, plus a complete range of beauty therapies, including waxing, tinting and tanning – all delivered with that extra endota touch.
Before your treatment, you'll be invited to unwind in our relaxation lounge with a soothing organic tea. Your journey begins with a consultation with one of our trained therapists who will answer any questions and design an in-spa regimen specifically tailored for your skin. A prescription of recommended endota professional skincare will also assist you in enhancing the results of your treatment with at-home care.
At endota day spa Burnside, we offer four treatment rooms, including a dual room for couples or friends. Whether you're booked in for an express facial or a restorative spa package, you can rest assured that your day spa experience with us is always calm and comfortable.
More care for you
We use award-winning professional products in our treatments which are available for purchase at endota day spa Burnside. Our COSMOS certified signature endota Organics™ range, endota New Age™ revolutionary anti-ageing skincare, endota Rest & Restore™ for relieving stress and muscle tension, endota Colour™ make-up, and endota Organics Nurture™ – a pH balanced formulation suitable for mother and baby's sensitive skin.
Besides our full range of endota spa skincare and cosmetics, we also stock endota Gift cards, which come beautifully packaged and ready to give, redeemable at any endota spa nationally.
You'll emerge from your visit to endota day spa Burnside with your mind, body and senses awakened, feeling empowered and serene, with a healthy endota glow.
AfterPay is available at endota spa Burnside.
Please see our Christmas trading hours below:
| | | |
| --- | --- | --- |
| Sunday, Dec 17th | ... | 09:00 - 17:00 |
| Monday, Dec 18th | ... | 09:00 - 19:00 |
| Tuesday, Dec 19th | ... | 09:00 - 19:00 |
| Wednesday, Dec 20th | ... | 09:00 - 19:00 |
| Thursday, Dec 21st | ... | 09:00 - 21:00 |
| Friday, Dec 22nd | ... | 09:00 - 19:00 |
| Saturday, Dec 23rd | ... | 09:00 - 17:00 |
| Sunday, Dec 24th | ... | 09:00 - 17:00 |
| Monday, Dec 25th | ... | Closed |
My therapist was very professional but friendly. Good skin knowledge, and a very relaxing experience. My skin feels amazing.
- Denise
A magic experience...ticked all my boxes and more...thank you!
- Sue
Was a completely perfect experience!
- Vanessa
Staff always friendly and I appreciate their commitment to what they do
- Rose
A relaxing, deep massage that left me feeling very relaxed. The environment was perfect.I will definitely book again. One of the best massages I have had.
- Stephen
a gentle, friendly experience. a lovely greeting from reception, and calm atmosphere. an option for tea and or water, and guidance to bathroom.. spot on. the consultant a delight.. lovely aura the products are natural. asked how I was feeling during the facial and back massage. gentle introduction to products and assessment of my skin. a soft sell of much needed products. the promotion of purchase 2 items and receive 3rd product free.. was a winner for me. my feelings of the experience.. was clarified by me booking another appointment. thank you for a lovely conclusion to my day
- MaryAnn
Rhian has such a caring and therapeutic touch - best professional massage I have had. Thank you very much Rhian - I will definitely be recommending you to my family and friends. And if management reads these feedback forms, you should know that Rhian is rare gold and you should look after her very well because she is such an asset to your team!
- Anna J
So glad to find this oasis in the heart of Burnside. The parking is so convenient and the two therapists I have had have given amazing treatments.
- Georgie
Best massage I have ever had with your remedial therapist. It is also great to be able to claim the rebate on-site with my private health insurance.
- Joanne
Kat at burnside did my massage today and it was phenomenal! She was great - professional, friendly and gave a fantastic massage. Should have booked longer!
- Kate
Enjoyed my first Hydro Peptide Facial today with Leah and it was AMAZING! Can't wait to come back for my next one girls. Thank you!
- Meg
I have visited a couple of other Endota Spas in the past, but thoroughly enjoyed the experience at Burnside. The massage that I received from Sue, was by far better than any of the other experiences.... thanks so much Sue, it was a wonderful experience.
- Mylie
I came to Endota Burnside on Saturday morning. I often get massages (from other Endota Spa's as well as at the physio/other massage places) and I was blown away with the treatment I received! I had Katherine and she was AMAZING. I have recommended her (and Endota Burnside) to all my friends. Endota always provides a wonderful service but I was especially pleased to have Katherine as my masseuse. Thank you to the Endota Burnside staff and to Katherine! Amazing.
- Holly
Eva my therapist was phenomenal. Very professional, knowledgeable, caring, every thing I needed and wanted in my treatment. I will absolutely be back to see her and telling my friends and family! 10/10 experience
- Vanessa
My treatment I received was the best I had had an any of the Endota spas! Everyone was so kind and professional and my spa therapist was incredible! I had been extremely stressed with uni and work so that appointment made me feel so much better. I will definitely be returning to the Burnside Endota for further appointment bookings and product purchases! Thank you again :)
- Rebecca
An amazing massage. I felt so relaxed afterwards the best experience ever. I will defiantly come back and get a massage from him again.
- Liz R.
Burnside events & offers