day spa Echuca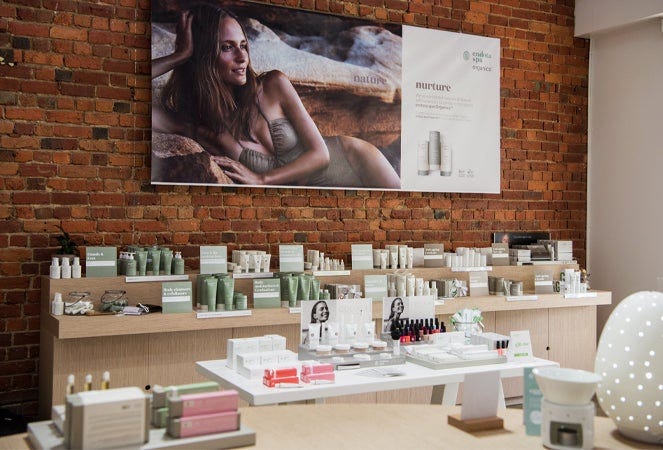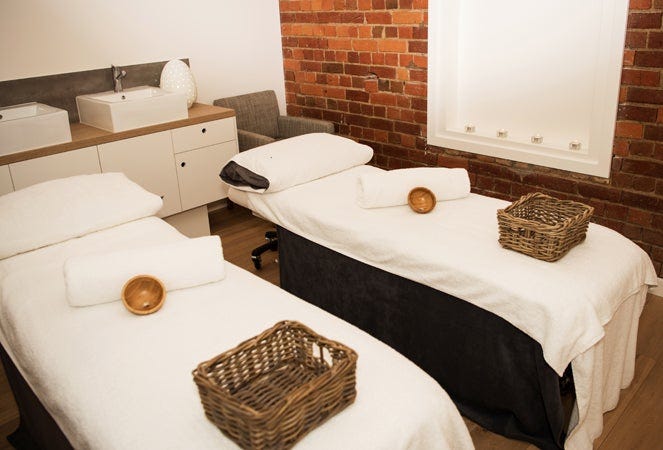 Opening Hours
Monday

09:00 - 17:30

Tuesday

09:00 - 17:30

Wednesday

09:00 - 20:00

Thursday

09:00 - 17:30

Friday

09:00 - 17:30

Saturday

09:00 - 17:30

Sunday

closed
Discover endota spa
Echuca
Moama • Port of Echuca • Murray River • Campaspe Shire
---
Relax and reconnect with a deep sense of wellbeing at endota day spa Echuca, your tranquil rejuvenation retreat just over two hours north of Greater Melbourne. endota day spa Echuca is surrounded by some of the region's best restaurants, cafés and retail stores, making it perfectly positioned to provide you with the ultimate day spa experience and the ideal weekend getaway, an hour from Bendigo and Shepparton.
Offering a full spa menu of treatments and beauty therapies, endota day spa Echuca is proud to be a multi-award winning business that cares for community and visitors alike. Our accolades include endota's own Best New Spa, Best New Business 2017 – GMCU Campaspe Business Awards, and the prestigious Excellence in Tourism Award 2019 – ALLIANZ Campaspe Murray Business Awards.
Conveniently located on High Street in the historic port precinct, endota day spa Echuca is just a short stroll from the Echuca Wharf and Discovery Centre. Famous for our paddle steamers and a rich events calendar, you can also enjoy Echuca's glorious rivers and forests, as well as wineries, farm gate produce and endless accommodation options. Let our dedicated team at endota day spa Echuca assist you on your wellness journey today.
We're here to take care of you
Upon arrival, take a moment to unwind in one of our two calming relaxation lounges. Surrender to serenity while you sip organic tea and ease into your day spa experience. Put yourself in the nurturing hands of our team of expert trained therapists who will replenish your mind, body and spirit. Whether you're after a solo or shared self-care experience, our generous spaces and six treatment rooms cater for every occasion. With multiple dual or group therapy rooms available, endota day spa Echuca is the only day spa within the region that can provide treatments for up to seven people at a time. Ask us about our Couples Packages and Work Groups, or book the ultimate Girls Day Out package, complete with champagne and cheese. Whatever your needs, our caring therapists will leave you relaxed and revitalised.
You're in good hands
Our highly trained therapists at endota day spa Echuca are passionate about the health and wellbeing of our clients and thrive on providing a perfectly customised escape just for you. Whether you need to unwind with a relaxation massage, indulge in a soothing stone massage, or need a therapeutic remedial massage, our team can tailor your treatment to suit your specific concerns.
At endota day spa Echuca, we love our mums – and we especially love treating our mums-to-be. Our pregnancy massage specialists have been trained by Pregnancy Massage Australia, equipping them with the skills and knowledge to give that extra care required during this precious time.
But why stop there? Immerse yourself in one of our deluxe spa packages combining a body scrub or body wrap, massage and facial – some even include a pedicure for top to toe bliss.
Do you have a specific skin concern? Are you in need of professional products, skin renewal treatments and advice? endota day spa Echuca is proud to offer a comprehensive range of non-invasive, results-driven skin solutions for you. Select from our suite of facial treatments, ranging from our Organic Infusion Facial through to our high performance options including advanced skin peels, Light Therapy (LED), electro-mesotherapy and hydro-microdermabrasion. Our team of skin specialists can provide you with a complimentary consultation, then tailor a treatment to suit your complexion and assist you on the journey to a more confident you.
We also perform a full list of beauty therapies, including all forms of waxing, tinting, tanning, manicures and pedicures. To our team, your monthly eyebrow wax and tint is not just a treat – it's a treatment! We invite you to experience the endota spa Echuca difference for yourself.
There are times in life when we all need a little extra care and for those who are experiencing cancer, this is especially true. Our endota day spa Echuca therapists have completed specialist training with Oncology Massage Australia, giving them both the knowledge and experience to treat and support those living with cancer. For more information on what we offer, please do not hesitate to ask our receptionist.
Complete your experience
With soaring spaces and a relaxed ambience, endota day spa Echuca welcomes you to feel a lightness in your soul and enjoy a little 'me time'.
Your therapist will help make you feel comfortable and cared for, providing you with a thorough consultation prior to your treatment, to ensure that it is tailored to suit your needs. If for any reason your chosen treatment needs to be altered, your therapist will discuss available options and answer any questions you may have.
To finish your treatment, our therapists provide recommendations on post-treatment care so you can continue receiving the benefits of your treatment at home, including a skincare or body care regimen specifically designed for your skin.
All treatments on our menu are delivered with endota's award-wining product ranges that are available for purchase. At endota day spa Echuca we stock COSMOS certified endota Organics™ signature skincare, the revolutionary age-defying endota New Age™ range, endota Gift Cards, and more.
At endota day spa Echuca, we endeavour to make your experience unique and personalised to your needs as possible, leaving you feeling refreshed and empowered, with a healthy endota glow.
AfterPay is available for all treatment and product purchases at endota day spa Echuca.
Echuca events & offers