day spa Fortitude Valley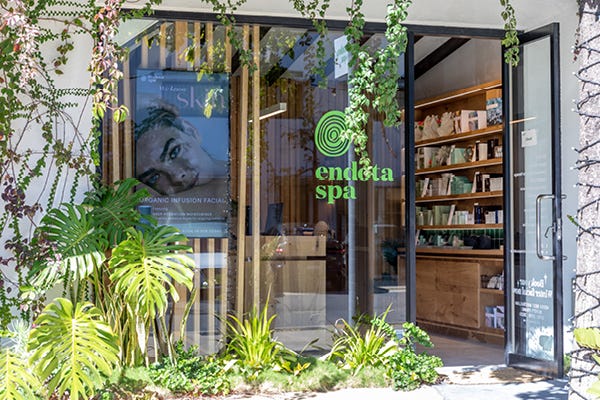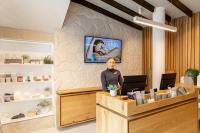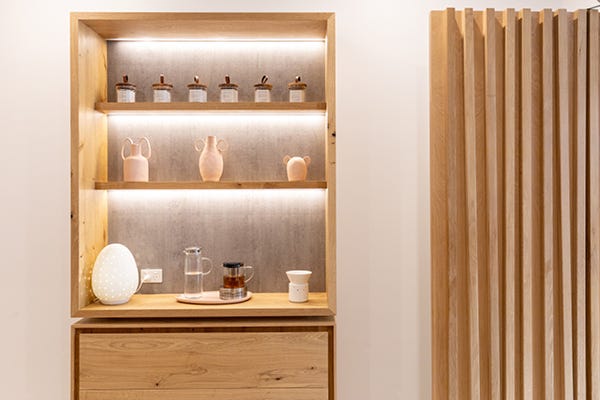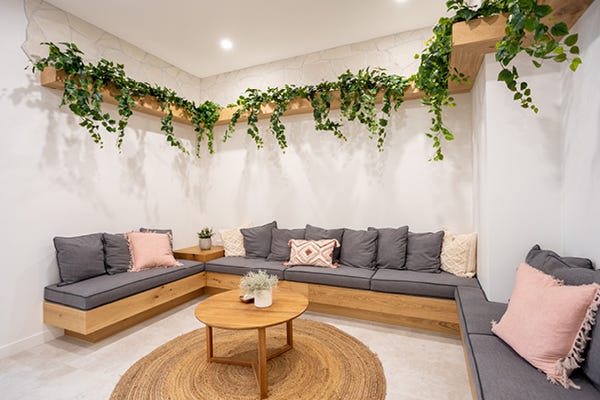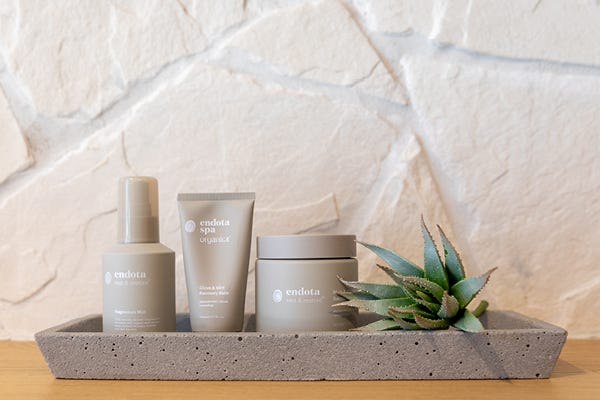 3 / 27 James St Fortitude Valley, QLD 4006
fortitudevalley@endotaspa.com.au
Opening Hours
Monday

09:00 - 18:00

Tuesday

09:00 - 20:00

Wednesday

09:00 - 20:00

Thursday

09:00 - 20:00

Friday

09:00 - 18:00

Saturday

09:00 - 17:00

Sunday

10:00 - 17:00
Discover endota spa
Fortitude Valley
James Street • New Farm • Newstead • Brisbane CBD
---
Please note due to a recent flood, endota spa Fortitude Valley is closed until November 13th, where we will be only open for retail. Treatments will be available again from November 19th. We appreciate your understanding during this time.
View our Christmas opening hours here.
endota day spa Fortitude Valley is conveniently located in the heart of James Street, Brisbane's top spot for the best in boutique shopping and a vibrant dining mecca. Whether you're planning a girls' day out or need to reconnect with your 'best me', endota day spa Fortitude Valley is your perfect restorative retreat.
You're in good hands
Upon arrival, take a moment to unwind in our relaxation lounge before you replenish your mind, body and senses in one of our five beautiful treatment rooms designed to induce calm, including a double room for dual treatments.
Our local team of fully qualified and experienced skin and body therapists at endota day spa Fortitude Valley, specialise in relaxation massage and targeted massages, including remedial massage, pregnancy massage, customised and soothing stone massage. We also offer extended spa packages, body wraps and scrubs, as well as a full list of beauty therapies delivered with that extra endota care – including manicures and pedicures, waxing, tinting and spray tans.
Experience our nourishing signature Organic Infusion Facial, or have a high performance New Age Customised Facial tailored to your needs.
Our expert skin therapists specialise in super-charged, advanced facials, including hydro-microdermabrasion, Light Therapy (LED), electro-mesotherapy and clinical peels.
Ask us about Wedding Parties, Couples, Groups and Holiday Packages.
What to expect from your experience
At endota day spa Fortitude Valley, every treatment begins with a consultation to tailor your experience to best treat the needs and concerns of your body or complexion. Your professional skin therapist will prescribe the recommended spa-quality skincare for your post-treatment regimen to maintain and enhance the results of your facial.
All treatments on our day spa menu are delivered with endota's professional skincare collections that can be purchased from our retail space. Take home our clinically tested, potent range of revolutionary skincare, endota New Age™, or our signature COSMOS certified, all-natural endota Organics™ collection, designed to help your skin withstand the harsh Australian climate. We also have endota Gift Cards for tailored use or popular spa packages available for purchase.
At endota day spa Fortitude Valley, we endeavour to make your entire experience with us unique and as personalised to your individual needs as possible. You'll emerge after your day spa treatment feeling serene and restored with a beautiful endota glow.
Afterpay is available for all treatment and product purchases at endota day spa Fortitude Valley.
Laser Genesis is now available at endota spa Fortitude Valley.
Please see our Christmas trading hours below:
| | | |
| --- | --- | --- |
| Monday, Dec 11th | | 08:00 - 20:00 |
| Tuesday, Dec 12th | | 08:00 - 20:00 |
| Wednesday, Dec 13th | | 08:00 - 20:00 |
| Thursday, Dec 14th | | 08:00 - 20:00 |
| Friday, Dec 15th | | 09:00 - 18:00 |
| Saturday, Dec 16th | | 08:00 - 17:00 |
| Sunday, Dec 17th | | 10:00 - 17:00 |
| Monday, Dec 18th | ... | 08:00 - 20:00 |
| Tuesday, Dec 19th | ... | 08:00 - 20:00 |
| Wednesday, Dec 20th | ... | 08:00 - 20:00 |
| Thursday, Dec 21st | ... | 08:00 - 20:00 |
| Friday, Dec 22nd | ... | 08:00 - 20:00 |
| Saturday, Dec 23rd | ... | 08:00 - 18:00 |
| Sunday, Dec 24th | ... | 09:00 - 17:00 |
| Monday, Dec 25th | ... | Closed |
| Tuesday, Dec 26th | ... | Closed |
| Wednesday, Dec 27th | ... | 09:00 - 20:00 |
| Thursday, Dec 28th | ... | 09:00 - 20:00 |
| Friday, Dec 29th | ... | 09:00 - 18:00 |
Fortitude Valley events & offers