Day Spa Four Seasons Sydney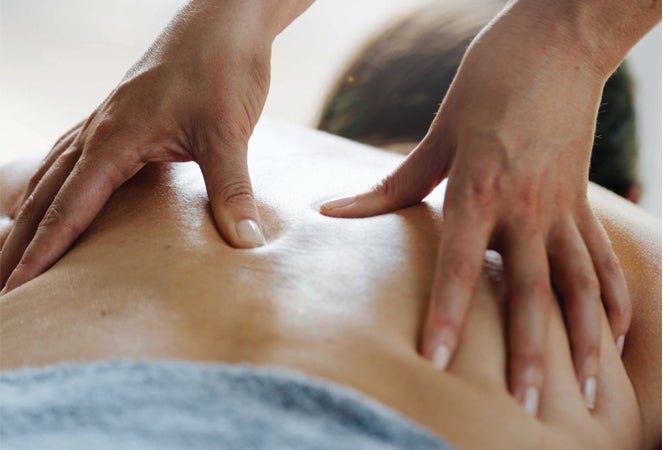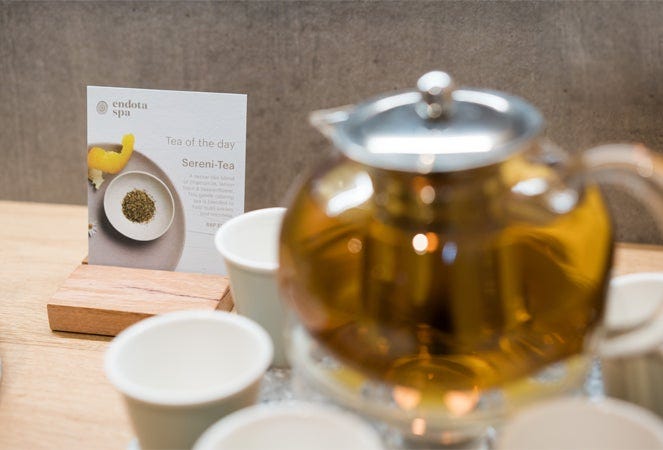 199 George Street, Four Seasons Sydney, NSW 2000
sydneyfourseasons@endotaspa.com.au
Opening Hours
Monday

10:00 - 18:00

Tuesday

10:00 - 18:00

Wednesday

10:00 - 18:00

Thursday

10:00 - 19:00

Friday

10:00 - 18:00

Saturday

09:00 - 18:30

Sunday

09:30 - 18:30
Discover endota spa Four Seasons Sydney
Sydney CBD • Woolloomooloo • Ultimo • Surry Hills
---
You'll feel radiant and rejuvenated after a visit to endota day spa Four Seasons, conveniently located on buzzing Circular Quay. Take some 'me time' away from the colour and energy of the city to enjoy the ultimate experience of relaxation and escape in our serene wellbeing sanctuary. Let our expert therapists nurture you with a relaxing massage or nourishing facial treatment. At endota day spa Four Seasons, we also offer an array of blissful spa packages, beauty therapies and more, all designed to restore, empower and revitalise you from head to toe.
Make it a day of pleasure and extend your visit to endota day spa Four Seasons with a date to dine at Mode Restaurant or Grain Bar on the ground floor of the hotel. Or explore the many speciality stores and eateries at Circular Quay. Hop on the Light Rail outside and you'll soon be at Pitt Street Mall, with The Strand Arcade, David Jones and Myer just moments away.
The vibrant surrounds of endota day spa Four Seasons include some of Sydney's best museums and galleries – with the iconic Sydney Opera House in view, and the beautiful Botanic Gardens just a 10-minute stroll away.
Parking is available at the Four Seasons Hotel. Please ensure your ticket is stamped on arrival by the concierge for our spa receptionist to validate. Alternatively, all-day parking is available at Wilson Car Park directly behind the hotel.
Caring for you in the time of COVID
endota spa proudly supports the wellness journey of many Australians. At this time, it has become necessary for us to implement additional measures to ensure the health and safety of our spa teams and our clients. Thank you in advance for your patience and understanding.
Please access endota day spa Four Seasons via the main entrance of the hotel at 199 George Street. The Four Seasons hotel concierge will greet you, perform a temperature check, and supply you with a mask which must be worn in all public areas of the hotel. You will then proceed to our spa on level 3 via the stairs or the lifts on the lobby floor. Guests of endota day spa Four Seasons are very welcome to use the sauna and steam rooms. This is complimentary with treatment bookings of over 50 minutes. Please note that these wet areas are operating under strict COVID guidelines and may require a short wait due to social distancing rules. It is not possible for non-hotel spa guests to access the outdoor pool deck at this time. Thank you once again for your understanding as we navigate COVID for all our clients' safety.
Let us take care of you
Upon arrival at endota day spa Four Seasons, you'll be invited to unwind in our relaxation lounge as you begin your wellbeing journey. Take a moment from the demands and stresses of everyday life to find deep relaxation through massage, or a radiant sense of wellbeing with a facial that's tailored to your needs.
Our highly trained massage therapists specialise in relaxation massage, as well as targeted treatments including remedial massage, soothing stone massage and pregnancy massage. You may consider adding one of our signature facials to your next massage to further enhance wellbeing, or complete your treatment from our range of beauty therapies, including facial, body and Brazilian waxing, plus tinting.
Our experienced beauty therapists will diagnose and treat your complexion's concerns. We offer the latest advanced facial modalities including Light Therapy (LED), hydro-microdermabrasion, along with glycolic and New Age™ clinical peels. Your super-charged facial includes a skin analysis and a prescription of recommended endota skincare for your self-care ritual at home. Regular facials with a professional therapist ensure cumulative results and maintain a healthy base. Ask about the affordable packages and facial treatment programmes available at your endota day spa Four Seasons.
It's the experience that counts
Replenish your mind, body and senses in one of our six treatment rooms, including two deluxe dual rooms, ideal for couples or a group. Ask us about our Girls Day Out, group bookings and couples' treatments – all a specialty at endota day spa Four Seasons. Our suite of treatment packages are ideal for occasions when you want to share the self-care. You and your guests will receive beautifully choreographed signature combinations of massage and facials,  pedicures can be included for an extra 'feet treat'.
endota day spa packages are also available as Gift Cards, including our Surrender and Rejuvenate treatment combinations that induce feelings of restorative bliss. For the ultimate day spa experience, try our Immerse package and escape to paradise with almost four hours of luxurious endota indulgence.
At endota day spa Four Seasons, all of our massage and facials treatments are delivered with products from endota's professional spa-quality ranges – including our certified organic signature suite, endota Organics™, and our clinically tested, results-driven endota New Age™ age-defying skincare.
Spend some time with us to reconnect with your 'best me' at endota day spa Four Seasons today. We endeavour to make your visit a unique and nourishing personalised experience, leaving you feeling restored and renewed, emerging with a healthy endota glow.
Yes the therapist was amazing she knew what she was talking about and gave additional info regarding after care which you dont normally get.... very good experience. Thank you
- Linda G.
Right from beginning to end felt as tho I had stepped into a comfortable space. The therapist was very knowledgeable & knew how to read my skin. My skin has never looked so 'glowing' after a facial before. Well done.
- Rebecca H.
Very professionally handled, made the experience a real treat. Staff were welcoming and knowledgeable, lovely surroundings and atmosphere.
- Michelle P.
We had the most amazing experience at Endota spa last weekend. It was my Husband and my first wedding anniversary and the staff there were so incredibly lovely and professional. It really made us feel so special. Speical thanks to the two ladies who looked after us. They also recommended products to us which we have used and are very happy with. I loved how they were very 'real' with us and unafraid to tell us exactly what we had been doing wrong with our skin. They certainly helped us to fix some old and terrible habits! Thank you again - we will absolutely be back!
- Matilda B.
A very relaxing experience - have had same therapist on another occasion - she is very knowledgeable and responsive / sympathetic towards my requirements. All therapists at Endota have always been welcoming and professional - lovely experience - just what I needed - thank you
- Mary D.
Wonderful experience. Felt very luxurious but also made to feel very comfortable by the lovely staff. I left feeling very refreshed and relaxed and look forward to coming back. Next time I will try to allow more time to spend extra time there too :-)
- Nikki H.
My girlfriend and I both really enjoyed the whole experience and came out feeling very relaxed. The staff were friendly and attentive, facilities clean, ambience was excellent, pricing was reasonable.. everything was perfect, thanks guys!
- Andy C.
Four Seasons Sydney Events & Offers