Day Spa Glen Waverley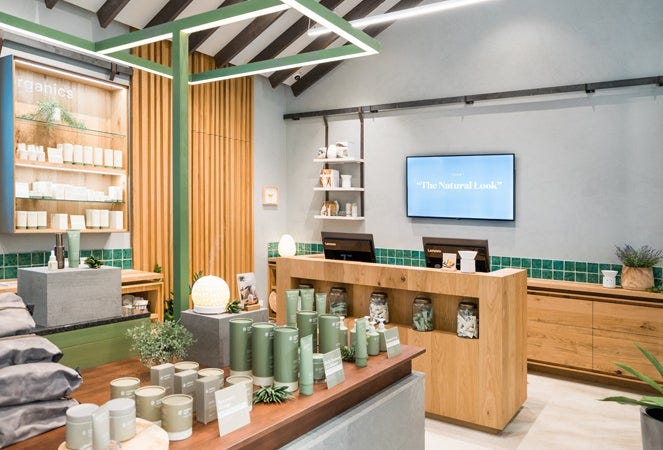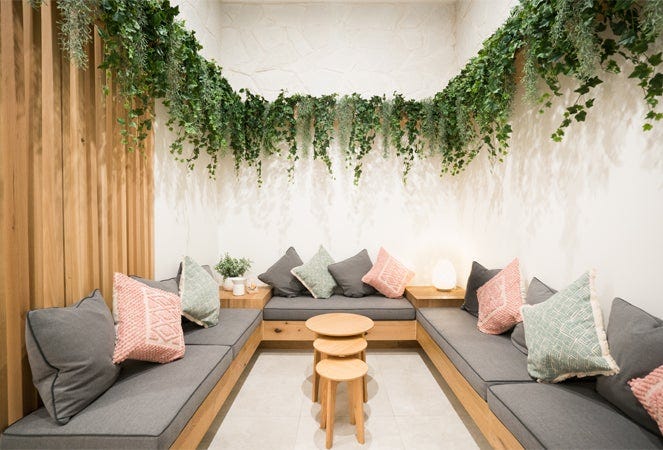 Shop G-061, The Glen Shopping Centre, 235 Springvale Road, Glen Waverley, VIC 3150
Opening Hours
Monday

09:00 - 17:00

Tuesday

09:00 - 17:00

Wednesday

09:00 - 17:00

Thursday

10:00 - 20:30

Friday

10:00 - 20:30

Saturday

09:00 - 17:00

Sunday

closed
Discover endota spa Glen Waverley
Mount Waverley • The Glen Shopping Centre • Wheelers Hill
---
At endota day spa Glen Waverley, we are committed to creating a sanctuary where you can relax, recharge and release the stresses of everyday life through an extensive offering of nurturing, restorative treatments and the best professional care. Your escape for serenity and wellbeing, endota day spa Glen Waverley is conveniently located inside The Glen shopping centre. With eight spacious treatment rooms, including a double room for dual treatments and a spray-tanning studio, endota day spa Glen Waverley is the perfect solo retreat or the ultimate shared experience for couples, friends, or a girls' day out.
From the moment you walk through our beautiful 'hidden' door at endota day spa Glen Waverley, our friendly expert therapists invite you to leave the hustle and bustle outside and begin your wellness journey. Our highly trained team of expert therapists will replenish your body, mind and senses with that special endota touch. From an express organic relax massage, to our full-body rejuvenation spa packages, you will leave feeling rebalanced, revitalised and ready to be your 'best me'.
You're in good hands
endota day spa Glen Waverley's transformative spa menu offers a range of therapies and skin renewal treatments that can be combined or experienced individually to suit your personal needs and budget. Our treatments include relaxation massage, deep tissue and remedial massage, pregnancy massage and soothing stone massage. Also choose from extended care such as body wraps and scrubs, and a wonderful selection of spa packages that combine massage and facial.
Experience an array of organic and high performance facials at endota day spa Glen Waverley, including our signature Organic Infusion Facial, through to advanced treatments including hydro-microdermabrasion, Light Therapy (LED) and clinical peels. Complete your treatment with a full list of beauty therapies, including manicures and pedicures, waxing, spray tans and tinting, that will renew and uplift you from head to toe.
Maximise your experience
endota day spa Glen Waverley welcomes you to discover our customer-centric design and enjoy an understated celebration of light, nature and tranquility. Our holistic philosophy encourages you to experience our products and treatments from the moment you walk through our doors into an ambience of lightness and calm. An interactive dabble bar showcases our product beautifully, while an express LED power boost station entices you to go on a wellness journey.
You will be invited to sink into the peace and calm of our relaxation lounge as you sip an organic tea and ease into your spa or massage experience. Each treatment at endota day spa Glen Waverley includes a consultation to personalise your experience to the needs of your body or the preferred skincare solution to suit your complexion. Your therapist will help make you feel comfortable and answer any questions you may have.
For all your treatments, we use endota's spa-quality professional skincare collections that combine relaxation with transformative results. The signature endota Organics™ range is COSMOS certified, while our age-defying endota New Age™ suite uses potent, clinically tested advanced formulations. Our professional beauty therapists will prescribe the recommended post-treatment skincare regimen to maximise the benefits of your facial with at-home care.
At endota day spa Glen Waverley we endeavour to make your experience as unique and personalised to your needs as possible, leaving you feeling refreshed and empowered with a radiant endota glow.
HICAPS is now available at endota spa Glen Waverley.
The ladies are great at customer service. Very professional. Service with a smile that makes you feel welcome and relaxed. The treatments are amazing. Worthy of of making time for yourself and being pampered.
- Tess
The owners are so lovely and friendly and the service received was fantastic
- Anonymous
Anthea was awesome. My neck and shoulders was really tense and she really loosened those areas.
- Anonymous
Very professional, very good massage. The massage therapist I had knew what she was doing. I like how down to earth she was. The environment is clean and neat. Hygiene is very important to me when it comes to these type of service. Thanks for the wonderful experience.
- Anonymous
I had the surrender treatment and it was totally relaxing and amazing. Thank you!!!!!! I appreciated enjoying every minute in silence. I will certainly be back for another treatment. I loved the new set up at The Glen.
- Karen
It was amazing! Could not fault my therapist, she was absolutely unbelievable and I'm looking forward to my next facial..
- Gayle
Very informative and a really relaxing atmosphere. The facial I had was amazing and would definitely come back.
- Laura
Wonderful experience and a high quality massage!!
- Julie
Glen Waverley Events & Offers