day spa Green Hills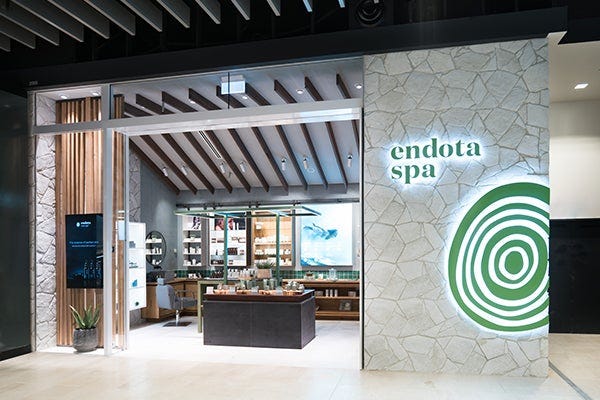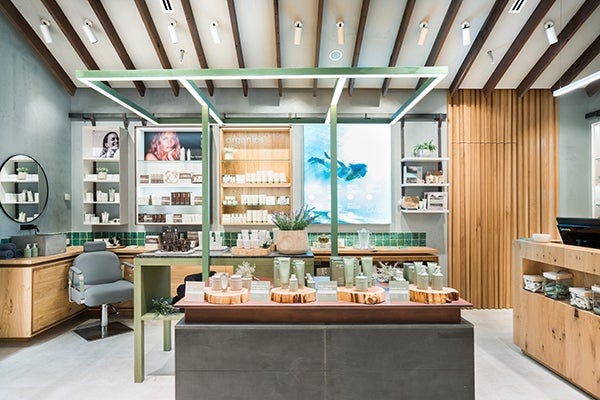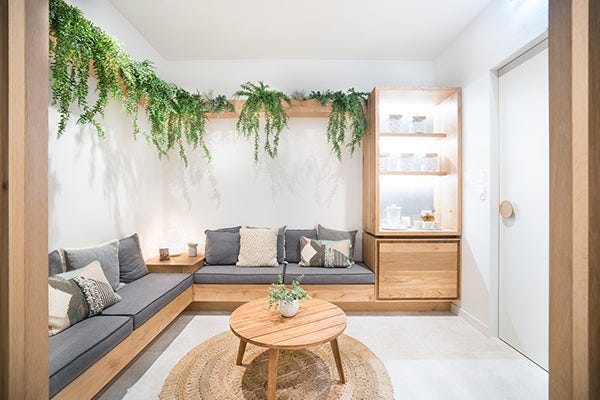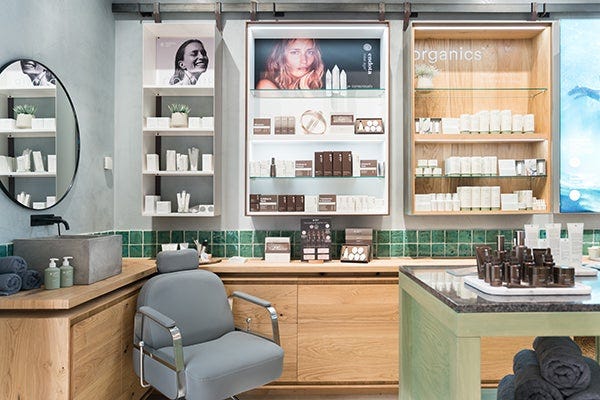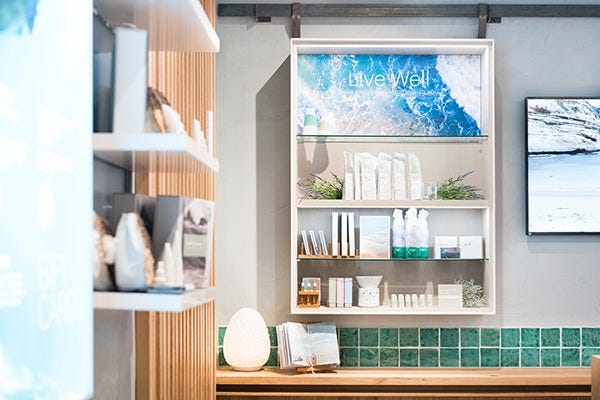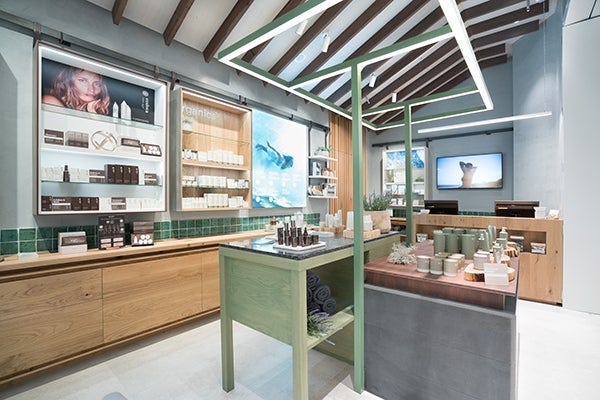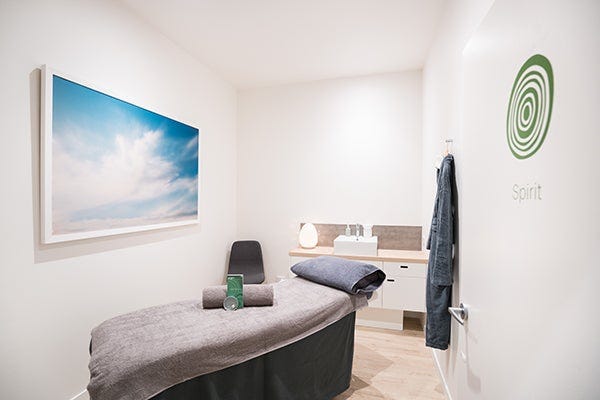 Shop 2001 1 Molly Morgan Drive East Maitland, NSW 2323
Opening Hours
Monday

09:00 - 17:00

Tuesday

09:00 - 17:00

Wednesday

09:00 - 17:00

Thursday

09:00 - 21:00

Friday

09:00 - 17:00

Saturday

09:00 - 17:00

Sunday

10:00 - 16:00
Discover endota spa
Green Hills
Maitland • Hunter Valley • Singleton • Rutherford • Aberglasslyn • Pokolbin
---
View our Christmas opening hours here.
Escape to endota day spa Green Hills in East Maitland – your peaceful wellbeing retreat, just a short 30-minute drive from beautiful Hunter Valley and the delights of the scenic wine country. Let our experienced, caring team of skin and body therapists nurture you with an extensive menu of relaxing and results-driven treatments. We offer a range of massage, facial and rejuvenating spa packages at endota day spa Green Hills, as well as beauty therapies delivered with that extra endota touch.
Consider endota day spa Green Hills as the Lower Hunter Valley's suburban oasis for pure relaxation, located near some of the world's best wineries and gracefully restored colonial buildings. You'll find endota day spa Green Hills conveniently located next to David Jones, on level one of Stockland Green Hills shopping centre on Molly Morgan Drive, only 4km from the Maitland CBD.
You're in good hands
When you arrive at endota day spa Green Hills, you'll be invited to unwind in our tranquil relaxation lounge, enhanced with greenery and the soothing aroma of our signature scent. Sip organic tea as you relax in the comforting ambience. Allow your cares to float away as you begin your wellness journey.
Replenish your mind, body and senses in one of our five treatment rooms, designed to induce calm and optimise your 'me time'. Or share the experience with a friend or loved one in a dual treatment room – great for occasions and whenever you want to enjoy a care-date. Ask our friendly team about Hens Parties, Weddings, Birthdays, and special event packages.
At endota day spa Green Hills, we offer a comprehensive menu of rejuvenating facial treatments. Experience our signature Organic Infusion Facial – express or full length – or we can customise a high performance facial treatment to suit your individual skin concerns. Our expert skin therapists specialise in advanced facials, including hydro-microdermabrasion, Light Therapy (LED), electro-mesotherapy and clinical peels.
At endota day spa Green Hills, our highly trained massage therapists perform a range of relaxation and targeted massages, including remedial massage, customised, soothing stone and pregnancy massage. We also offer extended spa packages, body wraps and scrubs, as well as a full list of beauty therapies. Complete your treatment with a manicure, pedicure, waxing, tint or spray tan – all performed professionally in our serene day spa environment.
The endota experience
Whether you're booked in for a massage or facial, every treatment preformed at endota day spa Green Hills commences with a complimentary consultation with one of our highly trained team. This will allow our therapist to tailor the treatment to your specific needs, and prescribe the best home care regimen to maximise post-treatment benefits.
The use of our nourishing endota Organics™ signature suite, advanced age-defying endota New Age™ skincare collection, and our endota Rest & Restore™ range throughout our treatments, will ensure that your experience combines the best formulations to deliver relaxation with results. While endota skincare makes a great gift for yourself or a friend, our day spa packages are also available as Gift Cards at endota day spa Green Hills, including our Surrender and Rejuvenate treatment combinations that induce feelings of restorative bliss.
At endota day spa Green Hills, we always endeavour to make your experience as unique and personalised to your needs as possible – leaving you feeling refreshed and recharged with a luminous endota glow.
AfterPay is available for all treatment and product purchases at endota day spa Green Hills.
Please see our Christmas trading hours below:
| | | |
| --- | --- | --- |
| Monday, Dec 11th | ... | 08:00 - 18:00 |
| Tuesday, Dec 12th | ... | 08:00 - 20:00 |
| Wednesday, Dec 13th | ... | 08:00 - 18:00 |
| Thursday, Dec 14th | ... | 08:00 - 21:00 |
| Friday, Dec 15th | ... | 08:00 - 18:00 |
| Saturday, Dec 16th | ... | 08:00 - 18:00 |
| Sunday, Dec 17th | ... | 10:00 - 16:00 |
| Monday, Dec 18th | ... | 08:00 - 18:00 |
| Tuesday, Dec 19th | ... | 08:00 - 18:00 |
| Wednesday, Dec 20th | ... | 08:00 - 18:00 |
| Thursday, Dec 21st | ... | 08:00 - 22:00 |
| Friday, Dec 22nd | ... | 08:00 - 18:00 |
| Saturday, Dec 23rd | ... | 08:00 - 18:00 |
| Sunday, Dec 24th | ... | 09:00 - 17:00 |
| Monday, Dec 25th | ... | Closed |
| Tuesday, Dec 26th | ... | 09:00 - 16:00 |
| Wednesday, Dec 27th | ... | 09:00 - 17:00 |
| Thursday, Dec 28th | ... | 09:00 - 21:00 |
| Friday, Dec 29th | ... | 09:00 - 17:00 |
| Saturday, Dec 30th | ... | 09:00 - 17:00 |
| Sunday, Dec 31st | ... | 10:00 - 18:00 |
| Monday, Jan 1st | ... | closed |
Green Hills events & offers