Day Spa Gymea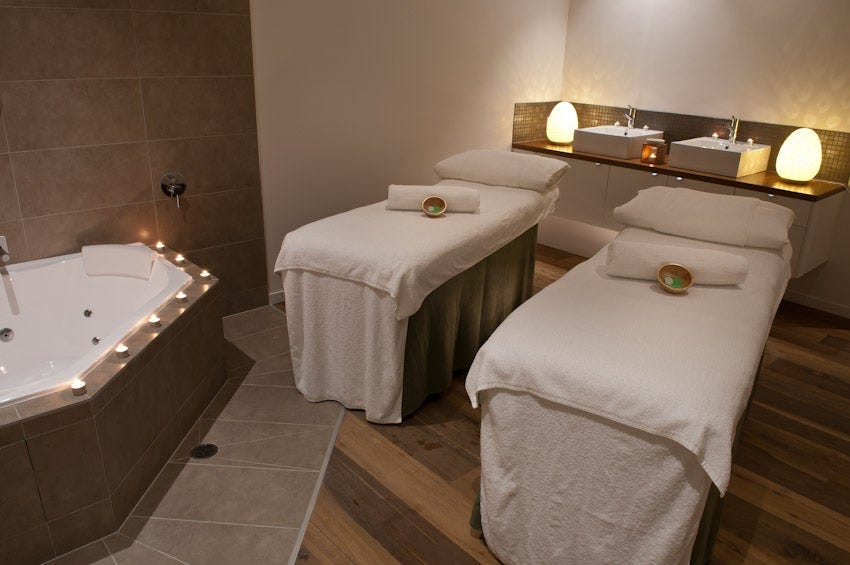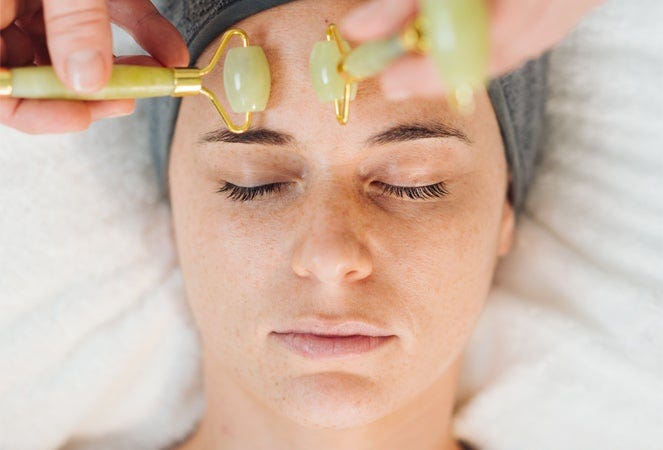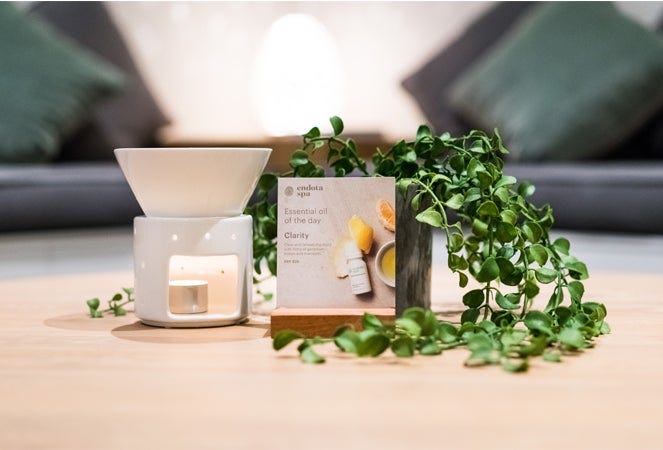 at Tradies 57 Manchester Road Gymea , NSW 2227
Opening Hours
Monday

10:00 - 18:00

Tuesday

10:00 - 18:00

Wednesday

10:00 - 20:00

Thursday

10:00 - 20:00

Friday

10:00 - 18:00

Saturday

09:00 - 17:00

Sunday

10:00 - 14:00 (reception only)
Discover endota spa Gymea
Sutherland Shire • Miranda • Westfield Miranda • Southern Sydney
Under current COVID-19 NSW Government restrictions and Workplace Health & Safety requirements, access to this spa is limited to persons who are fully vaccinated or have a COVID-19 Vaccine Medical Contraindication Certificate. Proof of your Vaccination certificate or exemption status along with photo ID is required on entry.
Please note that if you are unable to prove your vaccination or exemption status, entry to the spa cannot be permitted and your appointment will need to be cancelled. This may incur a cancellation fee as per the endota cancellation policy on our website.
Masks must be worn in spa but can be removed for treatments if required.
---
Step away from your everyday cares and stresses and enjoy the peace of Sutherland Shire's own refreshing slice of heaven. endota day spa Gymea is south eastern Sydney's suburban retreat for pure relaxation. Make wellbeing a priority and create a lifestyle of self-care with us today.
endota day spa Gymea is conveniently located just inside Tradies Gymea, on the corner of Kingsway and Manchester Road. Follow the covered walkway to the main foyer and the concierge will direct you straight to our door. There is a café and two restaurants on site and a rewards programme for members. Enjoy ample free undercover parking all day at Tradies. Just a few minutes from Westfield Miranda, you'll find the home of the best massages, organic facials and day spa packages in the shire. Browse the reviews of endota day spa Gymea to see why clients have been coming back for the last eight years to our award-winning local spa.
Let us take care of you
Upon arrival endota day spa Gymea, you'll be invited to unwind in our relaxation lounge with a soothing cup of organic tea as you start your wellness journey. Before each spa package or treatment, our expert skin and massage therapists will personalise your treatment plan and help design a skincare routine to help you reach your individual goals and maintain results and wellbeing.
Our caring team at endota day spa Gymea are all highly qualified at facial and body care. We specialise in relaxation massage and targeted body treatments, including remedial massage, pregnancy massage and soothing stone massage. Allow our experts to address your skin concerns with an organic or customised high performance facial, including advanced clinical peels, Light Therapy (LED) and hydro-microdermabrasion. To complete our suite of treatments, we also offer clay body wraps and scrubs, plus popular beauty therapies including manicures and pedicures, tanning, tinting and waxing, all in a professional day spa environment.
It's the experience that counts
At endota day spa Gymea, you can also share your experience with someone special or a group of friends. Ask us about our couples massage or book a girls' day out in one of our three deluxe dual treatment rooms, or take some me-time in one of our four spacious private rooms.
At endota day spa Gymea, our treatments are delivered with endota's spa-quality skincare collections that combine relaxation with transformative results. Our all-natural signature endota Organics™ range is COSMOS certified, while our age-defying endota New Age™ line uses potent, clinically tested advanced formulations. Your professional skin therapist will prescribe the recommended post-treatment regimen to maximise the benefits of your facial. The experience at your local endota day spa Gymea will give you the self-care reward you deserve and a journey to remember.
Afterpay is available for all treatment and product purchases at endota day spa Gymea.
My therapist/consultant was absolutely wonderful. She gave me everything I needed from privacy down to an absolutely professional luxurious treatment and I would thoroughly recommend family and friends to go to Endota Spa. Extremely happy with the overall service and experience.
- Sharon
Massage was very firm and targeted areas well. I am extremely happy with my massage, will try remedial next time as suggested with the discussion with my masseuse.
- Joshua
Very clean and I felt safe with Covid restrictions Professional and relaxing. Just what I needed.
- Ashleigh
Shelley was a very professional masseuse. The massage was very relaxing & the hot stones were just the best. Her pressure was perfect & the total atmosphere in the room was very calming & comfortable.
- Ingrid
I felt very relaxed and pampered, Karen was very friendly and professional, I would recommend her to others. Thank you for making my experience a memorable one.
- Debra
Wonderful relaxing experience, loved the warm towel cocoon and hot stone massage.
- Jason
My therapist was magical! Felt like I was floating. Sooooo relaxing x
- Daphne
A very relaxing and comprehensive facial, thank you. My skin was slightly dehydrated beforehand but now feels amazing. I am looking forward to my next treatment.
- Adrienne
I came in today with my mum and the woman taking care of me was Maddie. She was delightful and I had the best massage, I will definitely be coming back soon!
- Jessica
Maddie delivered the most incredible and luxe pedicure! Amazing!!!
- Jane
Absolutely loved my first experience here and my massage from the incredibly lovely Sonia! Will be back!
- Jenna
A very rejuvenating session having aching muscles massaged away with experienced hands and allowing the mind to disconnect and relax in a soothing atmosphere.
- Sue
Cherilyn is an amazing human. She is warm, compassionate, kind, knowledgeable and so skilled at delivering the perfect massage every visit. I always leave feeling calm and relaxed.
- Sarah
I am most pleased with the service I receive everytime I have visited Endota. Millie is always very attentive to my needs and I would highly recommend her to any of my family or friends. Excellent
- Maree
Every dignity is thought of, a tranquil, peaceful haven from the stresses of the world. Endota offers something the others do not, privacy, consistent high quality service in a lovely environment. I will keep coming back and recommending if that attention to detail persists.
- Kate
Millie was fantastic and the light therapy facial has left my skin looking smoother than ever in just one visit! I'm honesty amazed at the results. I will definitely be back for more. Thank you, thank you, thank you
- Tara
Your receptionist was so lovely. I had called enquiring about cancelling as I was just SO busy - she was very patient as I tossed up whether to cancel or not.. and so understanding. Not the usual pushy sales / receptionist that you can get elsewhere. She actually made me realise that I needed to make time for myself and keep the appointment. My massage and facial was so sublime and relaxing. She was lovely too. What a wonderful way to spend a Saturday morning. No matter how relaxing and calm the ambience is, a spa needs to have the right staff to match. At Endota, you absolutely do.
- Alana
I just got home from endota gymea after having a remedial massage and feel absolutely amazing. My whole endota experience was fantastic which is why I am a repeat client. I look forward to my next appointment- thank you once again
- Amanda
Most relaxing facial I have ever had. I came out on cloud 9...
- Marguerite
Relaxing pregnancy pick-me-up package today was divine! You sure know how to make a mmm-mum to be feel special…
- Dominique (Facebook)
I'm lucky enough to have been to a number of day spas and the treatment I had today was right up there! Simply magical - one of the most talented therapist and one of the best massages ive ever had.
- Zoe (Facebook)
It was excellent. I had a facial in Paris 18 months ago and it was amazing but, on reflection, really feel endota was better. The therapist was fantastic - can't speak highly enough of her expertise and professionalism.
- Anne
I can honestly say that endota Spa Gymea is my heaven on earth! For the past year and a half, every appointment I have (whether it be facials, massages, tints or even more recently my bridal party spa day) Megan and the girls have always gone above and beyond to make me feel that extra bit special. They are always so warm, friendly and keen to ensure you get the best treatment that you expect. Thank you ladies
- Amanda (Facebook)
I am 33 weeks pregnant and my pregnancy massage was just beautiful! The therapist took a lot of care in meeting my needs and my back pain and hip pain have subsided this week ever since I have had the massage. It was a really lovely and much needed experience. I hope I can  schedule in some time to return before I have my baby.
- Alison
It was a wonderful experience - relaxing comfortable and great advice for future treatments and options.
- Leah – June 2018
My experience was amazing. Lesley was very friendly and throughout my spa treatment, she was informative but also left me to relax.
- Hayley – June 2018
Delightful experience, beauty therapist very skilled and comforting. All my selections were followed accordingly. Environment was clean, comfortable and inviting. Can't wait for my next treatment.
- Brenda July 2018
Always an enjoyable relaxing experience. Highly recommend
- Nikki – June 2018
Gymea Events & Offers