Day Spa Moonee Ponds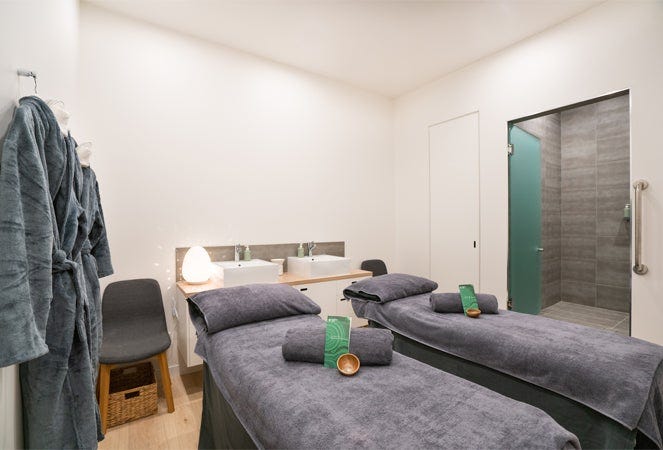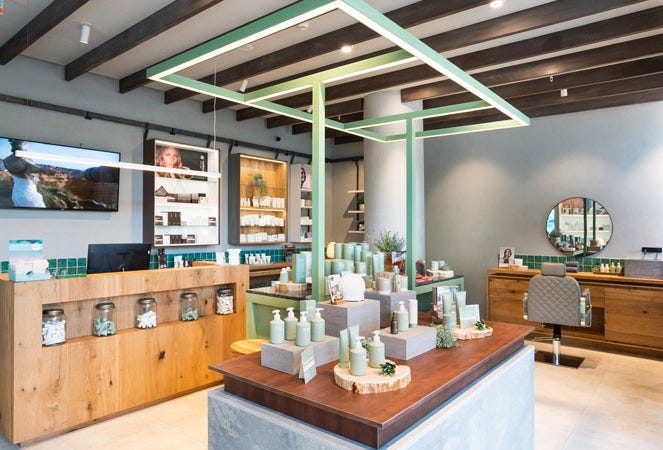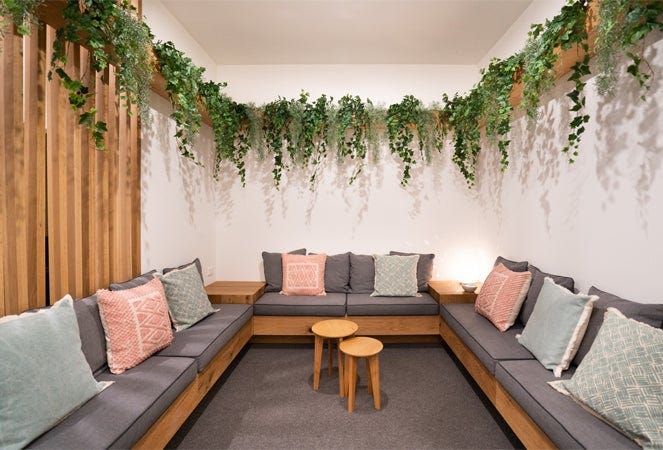 Retail 1, 40 Hall Street Moonee Ponds, VIC 3039
Opening Hours
Monday

09:30 - 17:30

Tuesday

09:30 - 17:30

Wednesday

09:30 - 19:30

Thursday

09:30 - 21:00

Friday

09:30 - 18:00

Saturday

09:00 - 17:30

Sunday

closed
Discover endota spa Moonee Ponds
Puckle Street Precinct • Essendon • Moonee Ponds Central • Ascot Vale
---
At endota day spa Moonee Ponds, our vision is to take you on a journey to escape life's everyday stresses and reconnect you with your 'best me'. Our highly trained expert therapists aim to rebalance and restore you to a state of wellness through massage and facial treatments, rejuvenating spa packages and more, delivering relaxation with transformative results.
endota day spa Moonee Ponds is here to be your local community 'day spa near me'. You'll find our urban oasis conveniently located in Hall Street, just a street away from dynamic Puckle Street in the vibrant new Mason Square precinct. There is plenty of parking nearby and we are less than a minutes' walk from Moonee Ponds Station. Come visit us at endota day spa Moonee Ponds today and enjoy the tranquil ambience in-spa and the lively surrounds of our neighbourhood.
Experience a sense of connection
Our passionate team of dedicated beauty and massage therapists have been with endota day spa Moonee Ponds from the very beginning. Whatever your wellbeing goals, our experienced therapists will assess your skin concerns and body's needs and personalise a plan with you before every treatment. When you find that 'perfect fit' with a therapist you can feel assured that she will be there for you, building a caring connection, and ensuring that your individual needs are met.
At endota day spa Moonee Ponds, we offer nourishing signature facials and high performance treatments including Light Therapy (LED), hydro-microdermabrasion, as well as clinical peels and customised facials. Your organic or advanced facial treatment includes a skin analysis and a prescription of recommended endota skincare for your self-care ritual at home.
Experience our relaxation massage treatments and soothing stone massage designed to ease those sore muscles or simply relax and melt away tensions. endota day spa Moonee Ponds also offers targeted options with Diploma qualified massage therapists, including deep tissue and remedial massage, eligible for health rebates. We also welcome all mums-to-be to experience our relaxing pregnancy massage which reduces stress and improves sleep.
An extensive range of spa packages, body wraps and scrubs, as well as a full list of beauty therapies will complete your experience at endota day spa Moonee Ponds. Choose from our deluxe manicures and pedicures, waxing, tinting and spray tans, delivered with that extra endota touch.
Care amidst calm
The moment you enter endota day spa Moonee Ponds, you are welcomed into an aromatic sanctuary of calm. As part of your journey, we invite you to explore our award-winning products at our interactive dabble bar, including COSMOS certified endota Organics™ signature skincare, the clinically proven endota New Age™ revolutionary collection, and our endota Colour™ mineral make-up. Wander through then unwind in our relaxation lounge where you can sip a cup of organic tea and ease into your treatment.
Let your cares float away as we replenish your mind, body and senses. With eight spacious treatment rooms, including two double rooms and a spray-tanning studio, endota day spa Moonee Ponds is perfect for solo retreats, sharing the care with friends and family, or self-care dates for couples. Discover your bliss as we tailor the ultimate day spa experience to suit you or your group.
At endota day spa Moonee Ponds we are also committed to caring for the wider community. We engage with and support our community Red Cross Store and local primary schools, and proudly offer restorative support services to women affected by family violence, relieving stress and tension through massage, and empowering a greater sense of self and healing.
AfterPay is available for all treatment and product purchases at endota day spa Moonee Ponds.
HICAPS is available at endota day spa Moonee Ponds.
My therapist today was Lisa at Moonee Ponds. She made me feel very comfortable throughout the whole massage, she listened to my problem areas and then also gave me advice on after care. The massage was amazing & I would definitely recommend Endota Spa & Lisa as a therapist for an overall relaxing experience.
- Poppy
Went for a pregnancy pause and couldn't have asked for a better service. Perfect for a mum to be, relaxing and blissful. My therapist, Sam, is very skilled and made me feel comfortable and safe. Thank you!
- Georgia
Chloe was fantastic! Really understood my needs and what I desired out of the experience. I nearly fell asleep during my visit and it would have been the first time ever in massage I was completely relaxed.
- Georgina
endota offers a rewarding experience. The beauty therapists are professional and yet friendly. I have noticed an improvement to my complexions since making Endota facials a regular part of my beauty regime.
- Stephanie
Best Endota I've been to over the years, the ladies are all amazing and so professional.
- Sev
I thoroughly enjoyed my relaxing massage with Eliza. I'd highly recommend Endota Spa Moonee Ponds.
- Mary
Wonderful treatments delivered brilliantly- so peaceful and relaxing. I would highly recommend.
- Anna
Extremely happy with the pregnancy massage I had today. Would definitely come back and recommend to all my family and friends. I feel so relaxed now
- Tahlia
It was my first time at Endota Spa, and I had Hayley. She was amazing, so helpful, friendly and knowledgeable, thank you Hayley.
- Michelle
Betty my therapist was amazing. Highly recommend her and can't wait to come back for another treatment.
- Simone
I love going to an endota spa, just walking in makes me relax. The beauty therapists always make you feel welcome and go above and beyond to make you feel relaxed.
- Anonymous
Thoroughly enjoyed my massage with Betty, it's been a very long time, so grateful to be able to come back and enjoy the beautiful atmosphere, no sooner you arrive the greetings and service is so warm and welcoming...... drifted home...... very relaxed. Thank you.
- Lynn
My experience today was just Awesome after waiting so long thanks to Covid, I felt like I went to heaven and back. The Organic massage was just perfect for me. I Feel very refreshed. Sam was just Awesome, Thank you..
- Marissa
I had a lovely afternoon at endota Moonee Ponds - as always the therapist's were very friendly and the treatment's were wonderful.
- Paula
Wonderful organic massage beautifully looked after. Emma is super lovely.
- Miriam
Very pleased. Beautiful environment, relaxed, and great staff. Loved the scrub. I feel so much better. Highly recommended
- Deniece
Hayley was really good. She wasn't rushed and has lots of product knowledge. I would happily recommend her to any family or friends.
- Leanne
Very relaxing environment, a wonderful sensory experience and attentive, respectful staff, made the experience memorable
- Dorothy
Thank you to Hayley (hope I am spelling that correctly). Excellent at her job and excellent attention to detail. I loved that she was more than happy to converse when I wanted too and took the cue when I wanted to 'zen'. Thanks so much! She's a credit to your team.
- Ash Smith
Betty was absolutely the best . Her gentle and concerning approach made me feel so calm and restored. I can't recommend her enough. She was simply beautiful
- Melissa
Thank you for a beautiful and zen massage. I was given professional, respectful and dignified care, with clearly experienced masseuse who was clearly experienced. This was a gift from my daughter to me and will very likely do the same gift for my sister and friends. Thankyou
- Ingrid
Moonee Ponds Events & Offers