Need an little lift? This all-organic peppermint tea is a caffeine free way to boost those drooping energy levels. Its pleasant, minty flavour can also help soothe a queasy tummy.
Sourced from the finest Australian organic herbs, these eco tea pouches contain loose leaf tea contained in unbleached, biodegradable tea bag paper. Packed as 15 individual serves.
Steep tea bag in boiling water for up to 5 mins. The longer the steeping time the stronger the tea.
Ingredients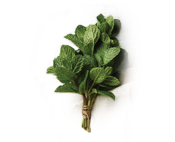 Peppermint
Deep cleansing peppermint oil cools the skin and its refreshing fragrance enlivens the spirit.