Intense purification by removing impurities and delivered daily in a gentle gel. If clogged pores or acne-prone skin are a continuing problem, a regular deep cleanse could be just what your complexion needs to keep visibly calm and clear. Papaya and oats combine in an intensive conditioning formula that's inspired and brought to you by nature. This refreshing certified natural cleanser also features soothing calendula to promote healthy looking skin and restore essential moisturising nourishment as it cleans. Our Purifying Cleansing Gel dives deeply into pores to help remove dirt, bacteria and breakout-causing impurities.
Our Clean Beauty Commitment
With skincare made in Australia to stringent levels of purity, you'll look and feel better with this natural gel cleanser, designed to be ecologically responsible throughout its whole life cycle. Packaged in a fully recyclable airless vessel that prolongs shelf life, our formula is produced locally to minimise its carbon footprint. With a FSC carton thoughtfully printed using soy-based inks, a cleanser this pure is a simple choice.
Everyday ritual: Apply to damp skin, working product over face and neck. Rinse well with water.
Certified Organic. Aloe Barbadensis Leaf Juice*, Glycerin, Decyl Glucoside, Carrageenan, Benzyl Alcohol, Xanthan Gum,...
Read More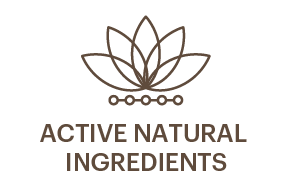 Ingredients
Calendula
Soothes and conditions the skin, helping heal wounds and reduce inflammation.
Oats
Gently moisturising and nourishing, oat conditions sensitive skin without irritation.
Papaya
Under the peel of an unripe papaya is the papain enzyme, which is highly efficient at exfoliating dead skin cells.