The easy way to bring the ambience of aromatherapy into your space. This essential oil diffuser is elegant in its design and simple to use – meaning a boost to your wellbeing is never far away.
Details
Aromatherapy offers all kinds of benefits – to your mood, your space and your overall wellbeing. Our ceramic, ultra-sonic Oil Diffuser makes it easier for you to enjoy all of those benefits. With two timer settings, you can choose to fill your space with the aroma of your favourite endota essential oil for two or four hours – with the diffuser automatically turning itself off once the minimum water level is reached.
Quiet in its function and elegant in its design, you can fill your room with dappled white light thanks to its perforated design. All while filling the air with the aromas that lift your spirits most.
Each diffuser is sold with a 1 year warranty.
The Essential Oil Diffuser measures 200mm x 185mm x 204mm.
The Ritual
Best used with any of endota's essential oils. Fill with water and a few drops of your favourite oil. Then just push one of the timer buttons and let the oil's aroma work its wonders.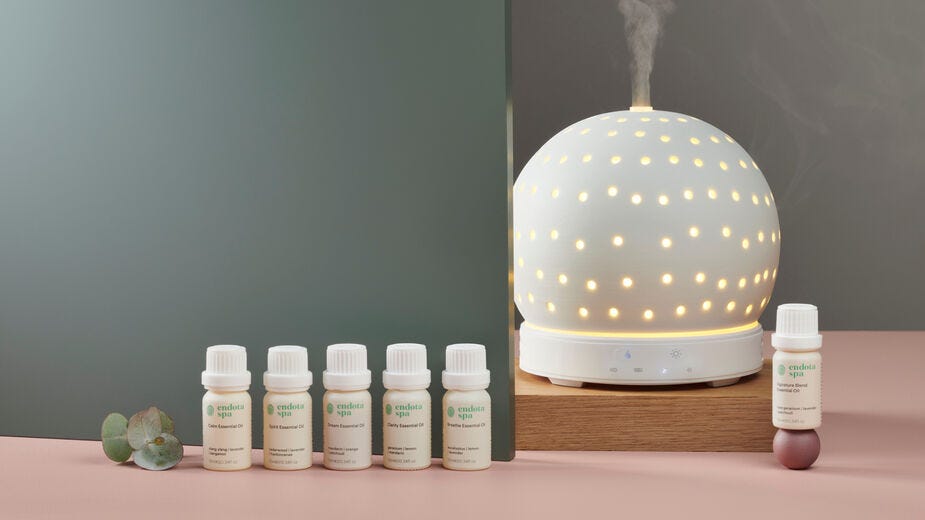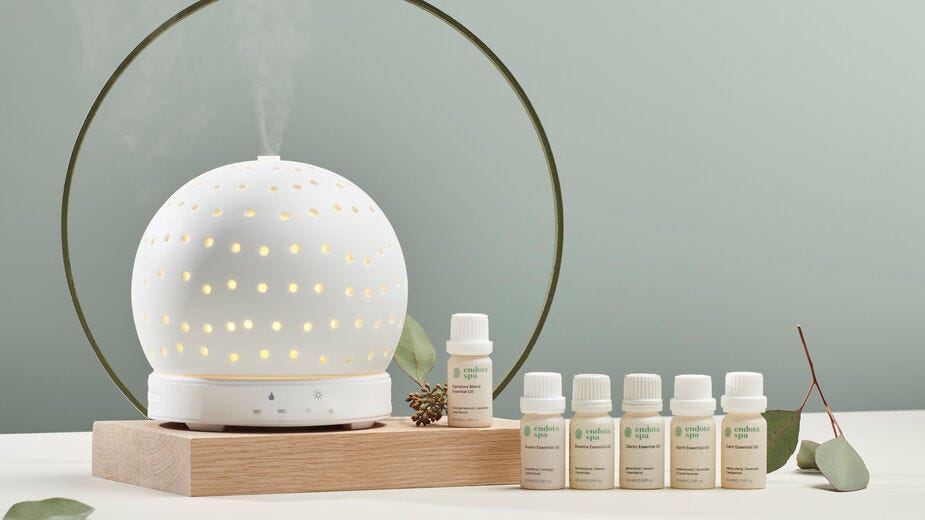 Where it Fits
Any time you want to enjoy the wellness benefits of aromatherapy.