What you will experience
Laser Genesis by Cutera is a safe and effective laser treatment which naturally stimulates collagen and elastin production. It's our stand out treatment for skin rejuvenation. By gently heating the deep layers of the skin, this advanced treatment visibly reduces the appearance of fine lines, diffuses redness and scars, smooth uneven skin texture, and reduces visible pores.
You can expect to see noticeable improvements after each treatment, with skin appearing visibly vibrant and healthy. For optimal results, we recommend a series of 4–6 treatments, approximately 2-4 weeks apart.
Laser Genesis treatments are currently available at endota spa Doncaster, endota spa Paddington, endota spa Berwick and coming soon to endota spa Malvern.
The benefits
Our advanced Laser Genesis treatment helps to:
• reduce the appearance of fine lines
• treat the appearance of sun damage
• smooth uneven skin texture
• fade acne scarring
• reduce visible pores and
• correct redness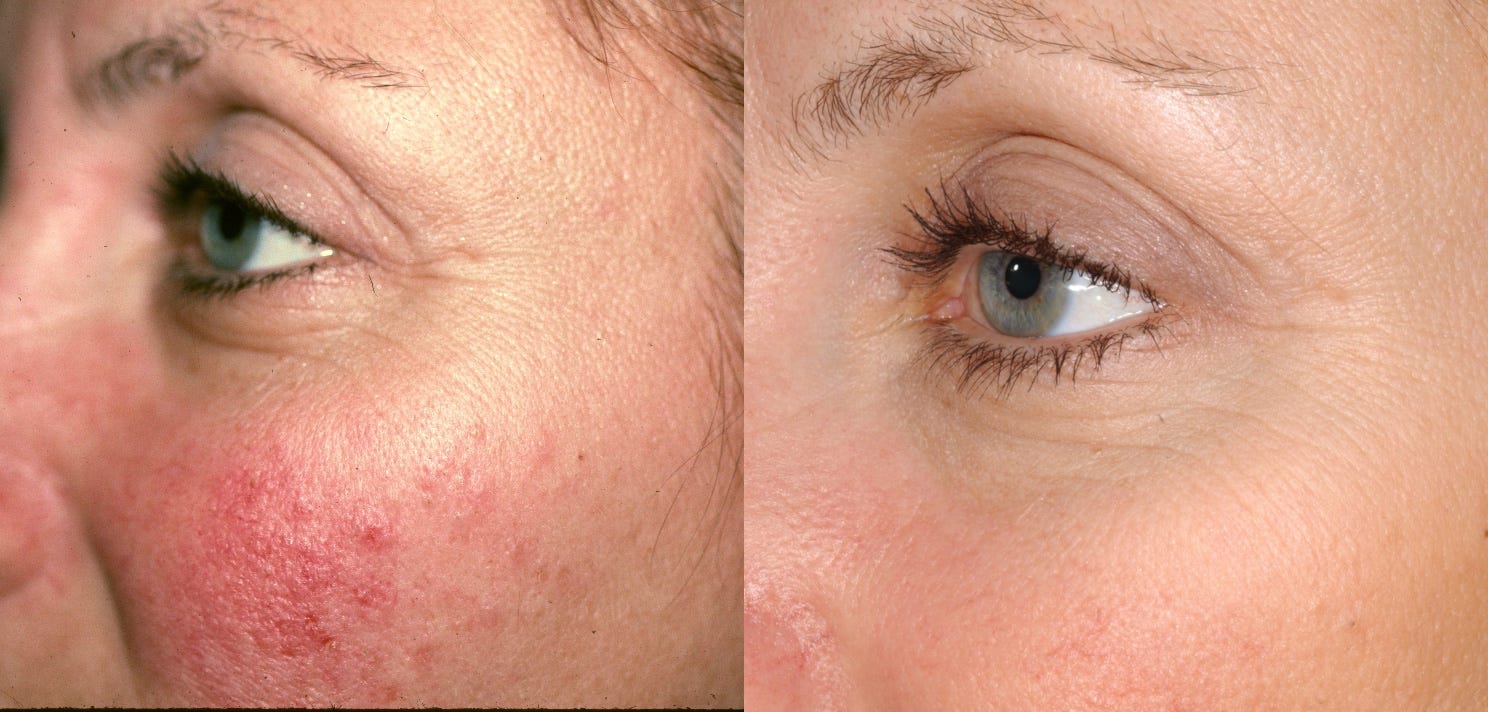 Results shown after 3 treatments.
FAQ
What does the treatment feel like?
Clients often describe the treatment as relaxing and therapeutic. You can expect to feel a gentle warming sensation of your skins surface during the treatment.
What areas can be treated?
The most common areas are the face, neck, décolletage and back of hands.
What can I expect before the treatment?
We will conduct an initial consultation where you will complete a consultation form and your Therapist will discuss all pre-treatment requirements with you.
What kind of results will you see?
Over the course of your treatments, Laser Genesis can help to restore the skins glow and appearance. The effect of multiple treatments can be quite dramatic. The longevity of Laser Genesis results varies with most people experiencing sustained results that may last up to 6 months.
How many treatments will I need?
On average 4-6 treatments are needed for optimal results. It is recommended that treatments take place every 2-4 weeks. Each clients skin condition and needs will vary. For more information about your expected results you can chat to your Therapist.
What can I expect after a treatment?
After a Laser Genesis treatment you can return to normal activities. There is no downtime at all. Some clients may experience a slight redness which will disappear within a few hours after the treatment. For optimal and ongoing results, it is important that you use the homecare prescribed to you by your Therapist during your consultation.
Options include:
Design your own experience with these high-performance Add-ons:

New Age™ Infusion Add-on | 15 minutes for $50-$55
TREATMENT: Needle-free, non-invasive electro-mesotherapy.
RESULT: Plumps & Firms

+

LED Light Therapy Add-on | 15 minutes for $50-$55
TREATMENT: Renews skin at the cellular level, boosting collagen and elastin production.
RESULT: Heals & Repairs

+

Hydro-microdermabrasion Add-on | 15 minutes for $50-$55
TREATMENT: Resurfaces the outer layers of your skin using a diamond tip.
RESULT: Smooths & Refines

or

Clinical Peel Add-on | 15 minutes for $50-$55
TREATMENT: Fast-acting chemical peel that resurfaces, hydrates and brightens your complexion.
RESULT: Smooths & Refines*Hydro-microdermabrasion & Clinical Peel can not be added onto a treatment together.