Dryness vs dehydration – is there a difference?
---
Dry or dehydrated. Same thing, right? Not quite. We spoke to skin expert and endota educator Sarka Straka about the difference and how to best to treat each concern.
Same same, but different
---
"We can be born with dry skin, but dehydration is something we can acquire through external factors," Sarka says.
Lack of lipids and natural oils cause dry skin, while exposure to weather and the environment, diet and caffeine cause dehydration.
Spot the difference
---
So now that you know that they're not the same, how can you tell what your concern is? Sarka says there are a number of ways to figure it out.
"Think about when you first noticed issues with your skin. Is it a long-term concern? Then it's likely dry skin. Is it something that has developed over time or changes with the seasons? These are more typical of dehydration."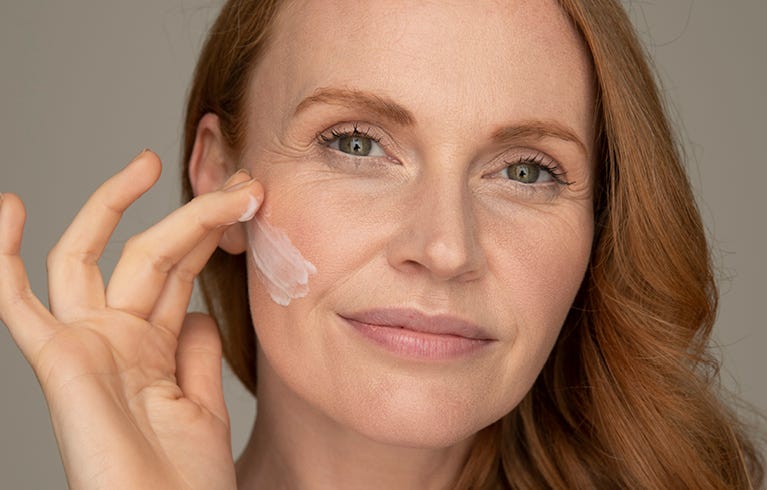 endota's skincare range offers the perfect way to combat dryness & dehydration

Symptoms of dry skin can include itchy, flaky and uncomfortable skin with redness. Dehydration usually results in irritation, sensitivity and skin can become oily and blemish prone.
"Coming into spring, you need to be especially conscious of your skin. Not wearing SPF properly or sitting in air-conditioning, in front of a screen can dehydrate our skin even more," Sarka says.
Combatting dryness and dehydration
---
If your skin is dry, Sarka advises to opt for lipid rich moisturisers with ingredients that strengthen the skin's barrier. Look for ingredients such as Niacinamides, Vitamin E, fatty acids and grape seed oil. Adding more Omega 3 fatty acids like avocado, nuts and fish to your diet can also help reduce dryness.
For an intense plumping treatment, Sarka recommends endota's Pure Collagen Miracle Kit.
"It's a five-day treatment you can do at home to transform your skin – making it smoother, plumper and firmer. Our Multivitamin Treatment Oil also helps nourish and hydrate. Although dryness is a skin type, the right ingredients and products can help you replenish and nourish your skin."
endota's skincare range offers the perfect way to do just that.
Sarka recommends the below products:
Dehydrated skin craves water binding and holding ingredients, like Sodium Hyaluronate, Hydroviton, lactic acid, aloe vera and avocado.
"endota's Organic skin care range like the Power Serum Sheet Mask used once a week and the Deep Hydration moisturiser used daily can really help rehydrate your skin."
Sometimes dehydrated skin can be oily.
"When the skin lacks water, it can produce more oil. This is where the Ultra Lite Oil-free Moisturiser can really help reduce shine and add hydration."
Sarka recommends the below products to combat dehydration:
"A treatment such as a Customised facial with LED or an Electro-Mesotherapy Infusion facial can really get your skin on the way to nourishment and hydration. But the skin has a memory and by creating good skincare habits you can maintain your results at home," Sarka says.
To conclude, the very first steps you can take to get more hydrated skin is by cutting out dehydrating fluids like coffee and alcohol, drinking lots of water and wearing SPF daily.