Christmas gifting with Jackie Green: meet the maker behind the packaging of this year's endota gifting range
At endota we have a strong commitment to empower and support emerging, Australian artists. We do this each Christmas by celebrating the work of an artist who we feel aligns with our brand, values and seasonal messaging, with the works of Jenna Paige, Marnin Studio's Deborah Yadda and Antoinette Ferwerdain being among the artists we have previously collaborated with.
So, with the season of gifting upon us, this year we have collaborated with local Mornington Peninsula artist, Jackie Green who has adorned our Christmas gifting range with three of her vibrant artworks, evoking feelings of warmth and sharing messages of uplifting positivity.
Read on to meet Jackie Green, discover the inspiration behind her artwork and find out what the season means to her.
---
Tell us about the three artworks that feature on our Christmas gifting; Go Your Own Way, U Got This — Series and U Got This — Our Path.
My art is all about love, hope and positive vibes, which is why I choose to use symbols like hearts, flowers, hugs and kisses to spread joy and human connection. I use words sometimes, these are either hidden by the paint layers or are quite bold depending on the artwork. I like to mix it up.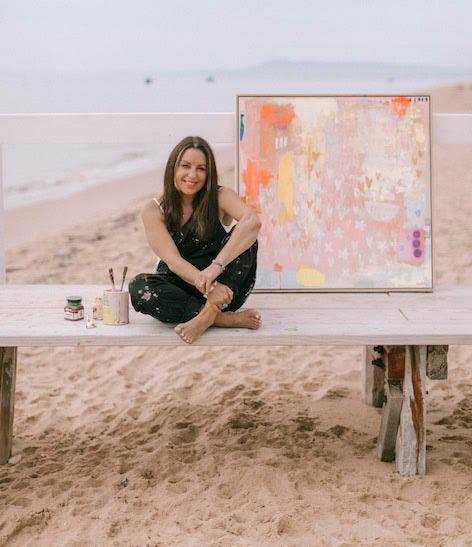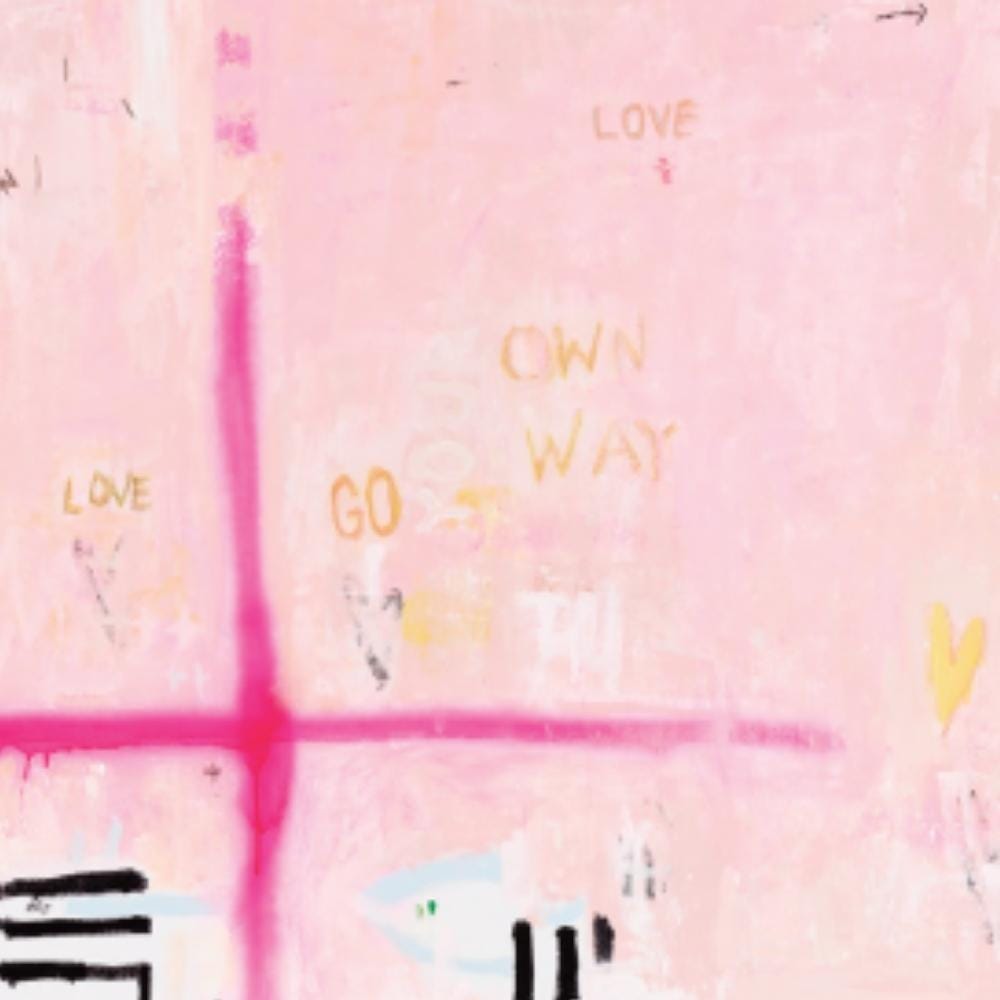 Go Your Own Way
Inspired by epic road trips where the journey becomes the destination, Go Your Own Way is all about tuning in, dropping out and taking it easy as you drive towards your chosen destiny — a few intersections, twists and turns to navigate along the way.
U Got This — Series
Inspired by faith, hope and love, the U Got This — Series features painted projections of positivity reminding people to always back themselves and remain happy, even when the chips are down. It also celebrates the kaleidoscope of colour Melbournians embraced in their fashion and art post COVID lockdowns when the freedom of personal creativity was released en masse.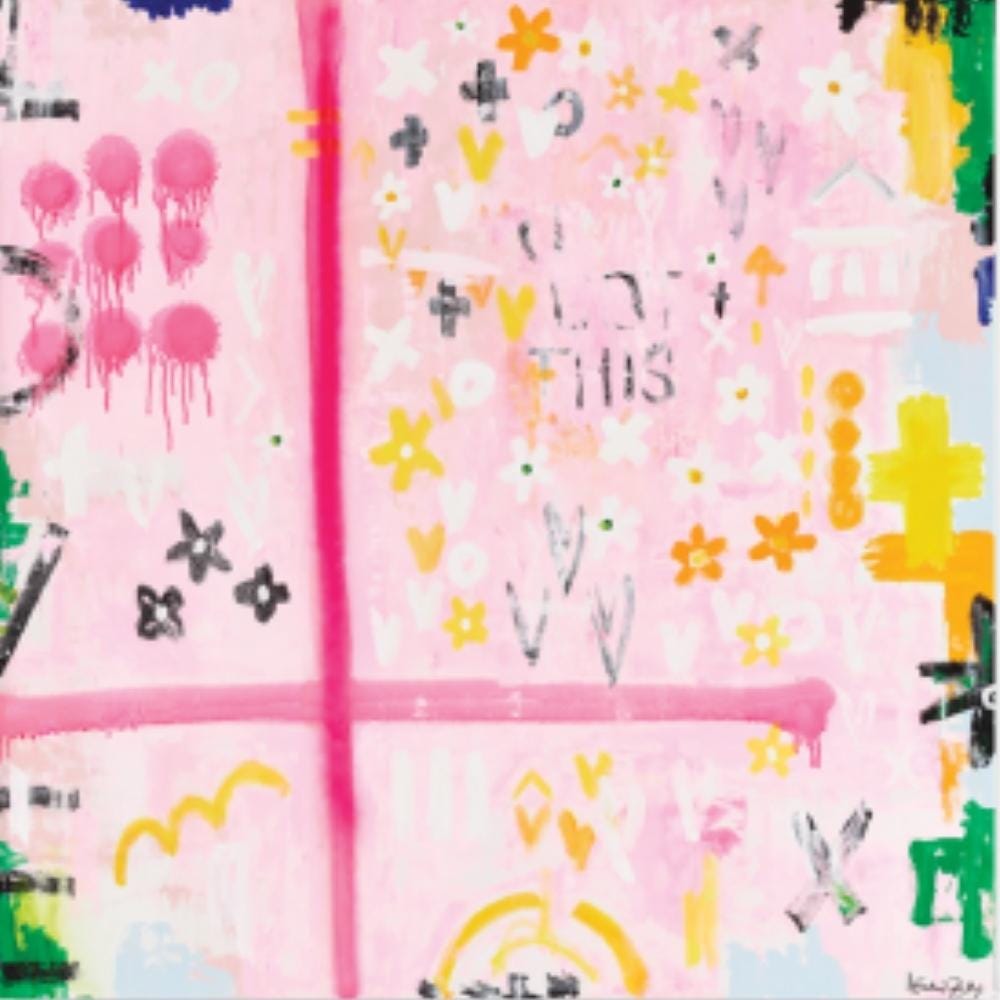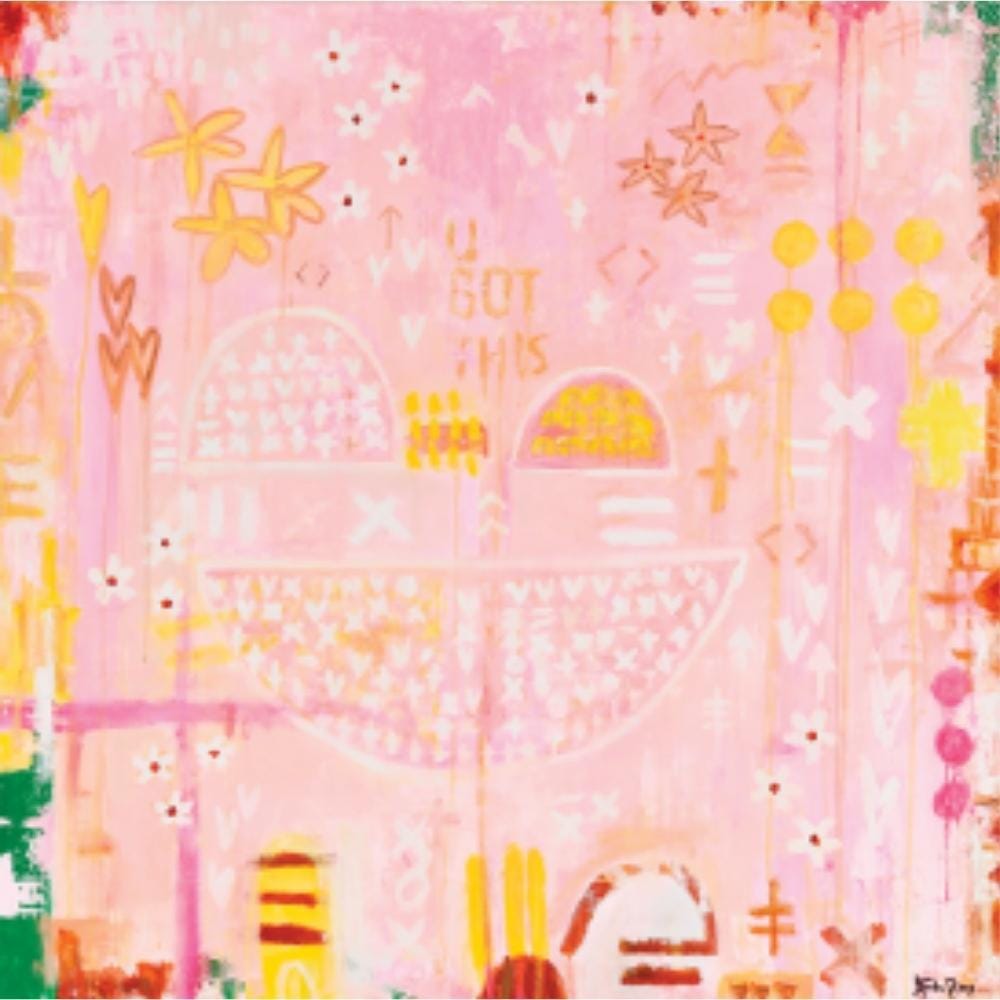 U Got This — Our Path
Inspired by the colourful journeys we all take in life, U Got This — Our Path is a universal walk through the coastal landscape flora where white flowers and flowing spinifex emit a natural beauty we recognise in the moment and intuitively connect with — the setting sun and soft dune grasses punctuating the warm ocean vista.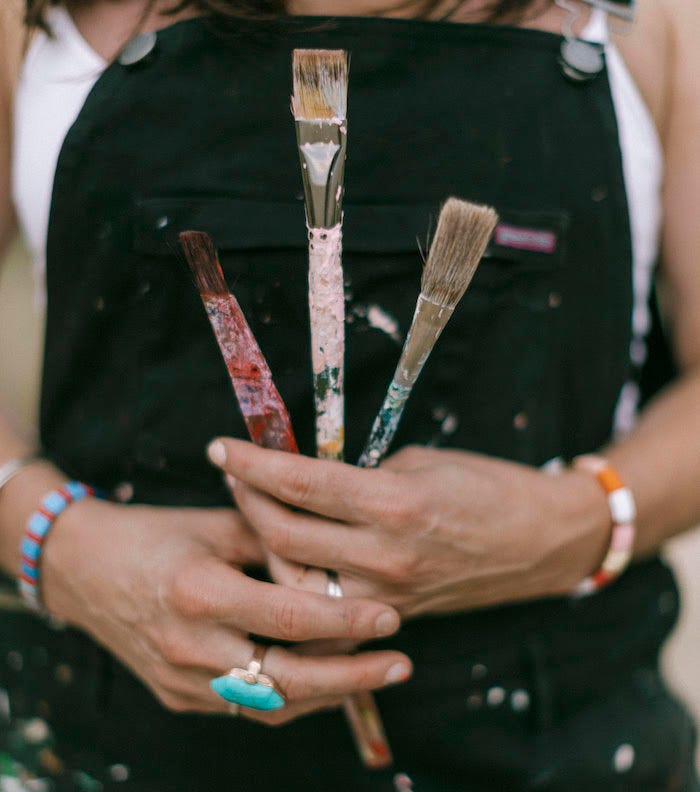 It has been a wonderful process seeing Jackie's artwork on our Christmas gifting range and watching her designs come to life. Shop the limited-edition collection in spa or online now.