The endota guide to using serums for radiant, healthy skin
---
The hardest-working product you'll ever own
While each and every step of your skincare routine is important, serums are considered the heavy lifters. That's because they are packed with proven ingredients to treat a multitude of specific concerns, including pigmentation, dryness and congestion, and, thanks to the way they are made, serums are designed to penetrate deeply into the skin.
endota skin expert and education coordinator Kimberley Conboy explains that serums are made up of small molecules to ensure their stability; this also means "they penetrate deeply into the skin and deliver a very high concentration of active ingredients, which is why they yield such amazing results".
Choosing the right formulation can be confusing, however, especially when it comes to targeting complicated skin issues. So, with Kimberley's expertise, we've put together a comprehensive guide to which serums to use for glowing results on your skin.
The benefits of serums
---
If you're wondering how serums differ from your favourite oil or moisturiser, Kimberley explains that serums are used to repair, brighten and clarify skin, while oils and moisturisers replenish, hydrate and fortify.
Serums typically contain active ingredients such as retinol, vitamin C and niacinamide to visibly improve the skin's appearance. And because serums have a thinner consistency, absorption is increased allowing for more obvious results within a shorter time frame.
How to use a serum
---
The good news about integrating a serum into your routine is that it's relatively straightforward.
"Serums are usually used after cleansing, exfoliating and toning the skin, and before the application of a moisturiser or sunscreen," explains Kimberley.
Simply pat your product of choice into your face, neck and decolletage, give it a moment to absorb, and then follow it up with moisturiser or SPF. If you're layering more than one serum, follow the rule of thinnest to thickest (this can actually be applied to your entire skincare routine) and wait around 3-5 minutes between each layer, to allow it to sink in.
The only other point to consider is when to use your serum. Hydrating and replenishing products, or those that contain protective antioxidants (like vitamin C) should be used during the day, as they will work extra hard to prevent environmental damage.
On the other hand, formulas containing retinols or exfoliating acids, including alpha- and beta-hydroxy acids, are best applied at night. This is because in some instances, specific ingredients can make the skin photosensitive, so these serums shouldn't be worn while skin is exposed to the sun. Plus, skin switches into repair mode as we sleep, so you get to reap double the benefits of these powerful active ingredients at night.
Which ingredients should I reach for?
---
This will vary based on your complexion, but here are some of our favourite ingredients and the vital functions they perform:
Vitamin C - Brightens, firms and protects against environmental aggressors.

Vitamin B2 (known as niacinamide) - Soothes, brightens and refines the look of pores.

Vitamin A (known as retinol) - an antioxidant that protects cells from damaging free radicals. It evens out skin tone and can help you tackle hyperpigmentation and the effects of ageing.

Alpha-hydroxy acids (AHAs) - Lift dead skin cells, brightening and smoothing the skin.

Beta-Hydroxy acids (BHAs) - Dissolve oil and decongest the pores, reducing acne.

Hyaluronic acid - Increases skin hydration.

Peptides - Improve general skin health and work to firm, lift and restore.
Which endota serum is right for me?
---
Now for the fun part! Kimberley has mapped out specific endota serums for all skin types and concerns, so read on for what will work best for you.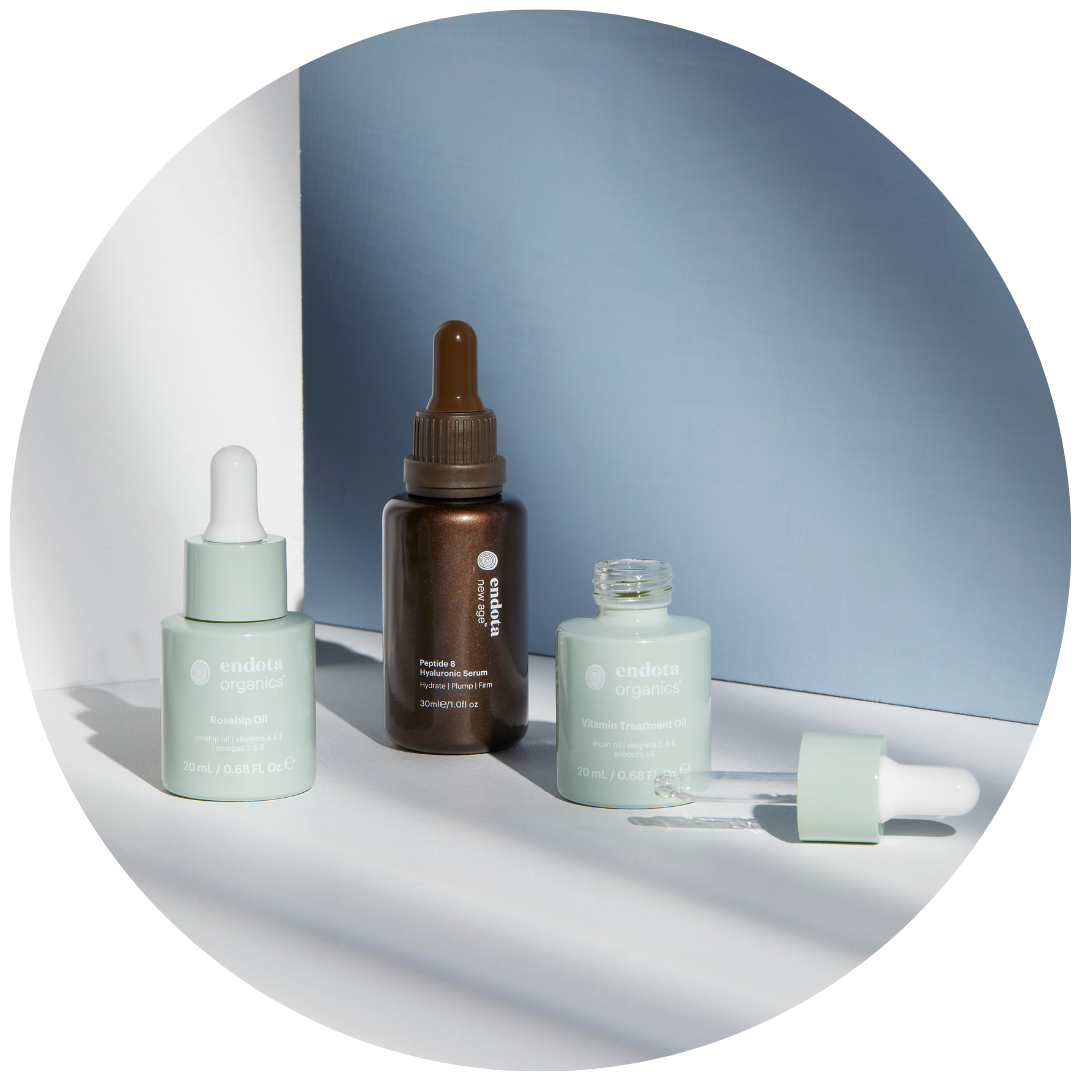 For oily, congested skin
For normal to dry or dehydrated skin:
---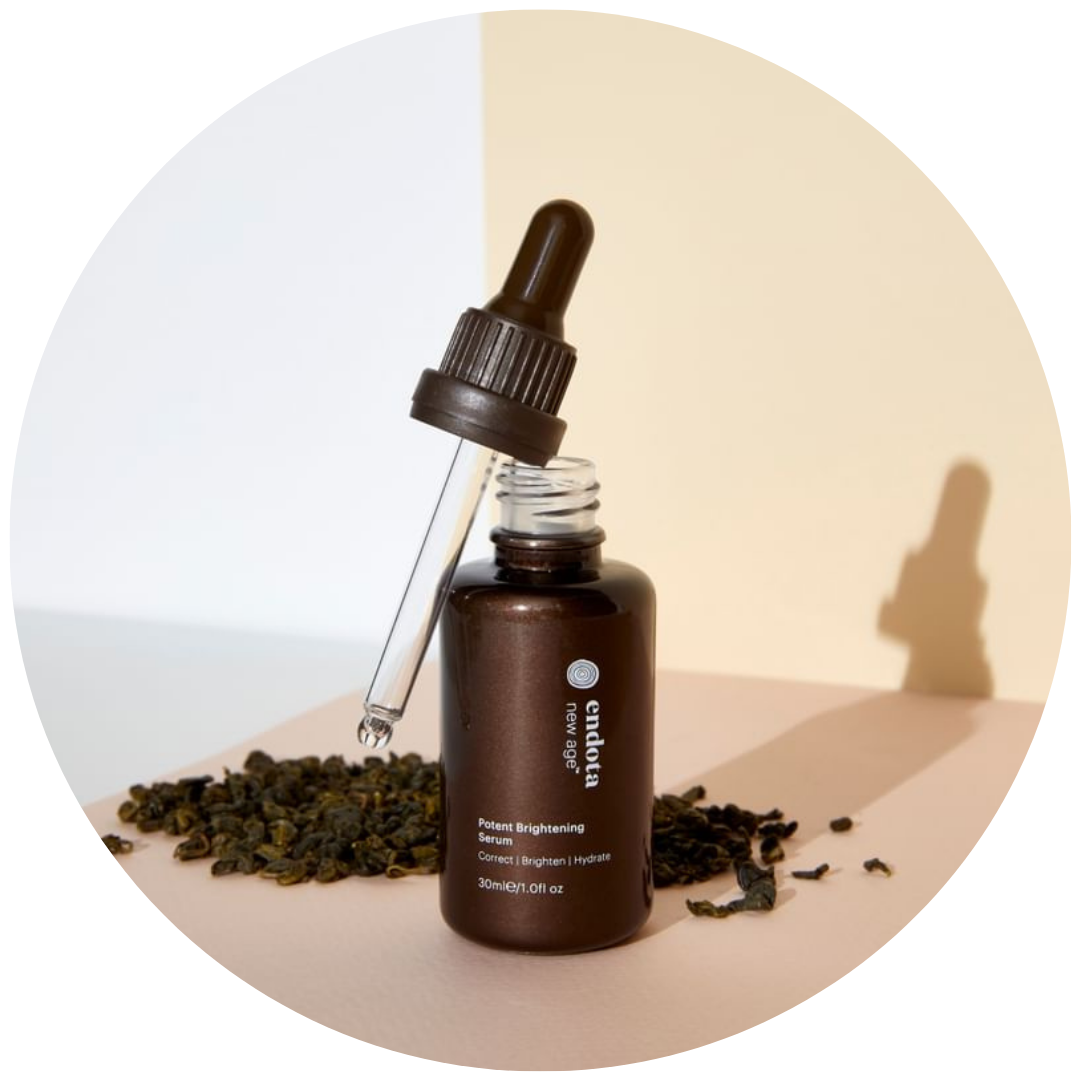 For sensitive or red, reactive skin:
For mature skin, fine lines and wrinkles:
---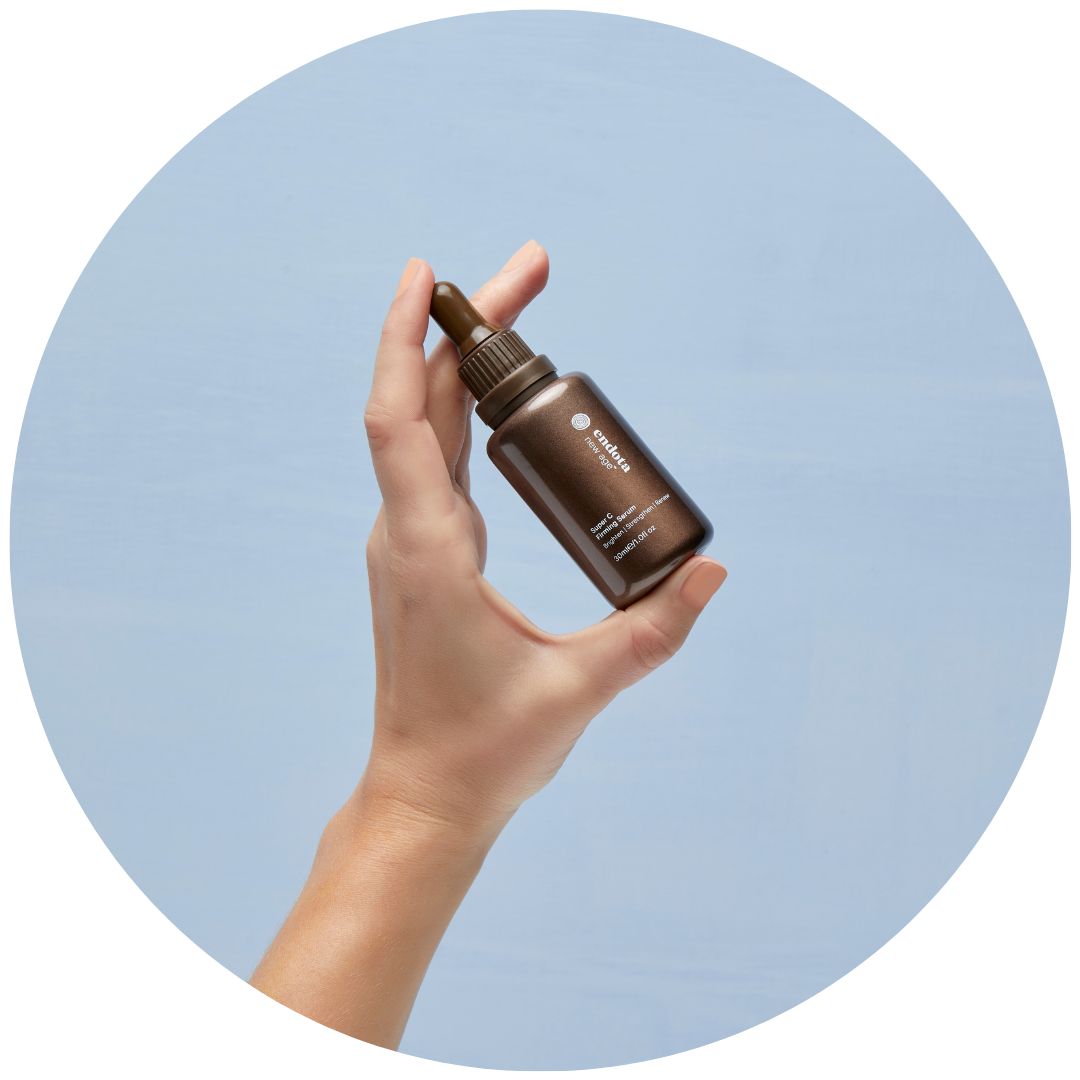 ---
Want to learn more about active ingredients for healthy, luminous skin? Read all about hyaluronic acid here.